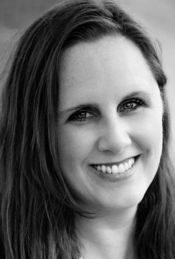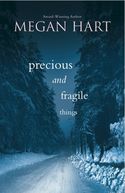 Shhh. Come closer, I'm going to tell you a secret.
My next book isn't a romance. And it's not erotic. And it's not also "new".
PRECIOUS AND FRAGILE THINGS began its life as a book called Three Months, and I wrote it long before I wrote anything most of my readers would be familiar with. In fact, I wrote it when my own children were the ages of the heroine's children, (two and five), and now I have a teenager and a pre-teen.
So while it might seem like a real departure or something brand-new to readers who've been good enough to follow me so far, the truth is that I've always written books that weren't romance or erotic — they just weren't the books that ended up being published. Well, until now.
I'm thrilled to see PRECIOUS AND FRAGILE THINGS finally reach the shelves. It's a book that had a lot of personal meaning for me both when I wrote it originally and later when I revised it for publication. Sometimes authors talk about the &mquot;book of their hearts,&mquot; and Precious and Fragile Things certainly meets those requirements. I wrote it before I had an audience, a blog, a website, a contract, a deadline, an agent…an iPhone. I wrote it because the story moved me so much I had to tell it.
In the book, Gilly Soloman has been driven to the edge of her sanity by the demands of her young children. When Todd Blauch hops in her car and threatens her with a knife, her first thought is still the safety of her kids, and she makes sure they're saved. But her next thought is simple relief — she doesn't have to run away if someone takes her away.
By the time Gilly rouses herself to realize what she's allowed to happen — that she's allowed Todd to take her, it's too late. Her car is wrecked and they're trapped in a remote mountain cabin with several feet of snow keeping them from the outside world.
Todd, for his part, has his own set of problems. Gilly's only one more screwup in a long line of mistakes he's made. Yet as Gilly views Todd as her captor, he starts to think of her as something else. Maybe his savior. PRECIOUS AND FRAGILE THINGS was by no means an easy book to write. It might not be easy to read. Readers looking for a romance aren't going to find it in this book. But I hope that those who do read the book will find something else — a story of how we figure out what's really important in our lives, and what we'll do when we face the risk of losing what we hold so dear.
For excerpts of PRECIOUS AND FRAGILE THINGS as well as trivia and information about the soundtrack I listened to while writing it, please visit my website. Link: http://www.meganhart.com/precious-and-fragile-things/
Blog: www.readinbed.net
Twitter: www.twitter.com/Megan_Hart
Facebook: www.facebook.com/meganhart
Video blog: www.danehart.com
To comment for a chance to win please click here.