Instead of trying to find your perfect match in a dating app, we bring you the "Author – Reader Match" where we introduce you to authors as a reader you may fall in love with. It's our great pleasure to present Meghan Quinn.
Writes: 
Hi pretties! I write romantic comedies and contemporary romance full of heart, humor, and heat. I love to make you, laugh, swoon, and fill you up with all the feels. 
That Second Chance
 is my newest release which touches upon my classic humor, my steaminess, and an addictive small town that you wish was real. It release May 7th.
About:
Peanut butter enthusiast and tea addict, Meghan Quinn resides in Colorado with her family, two adopted kids, and the love of her life. She grew up in Southern California where she learned a cheeseburger from In and Out will always be hard to beat—always order it animal style.
What I'm looking for in my ideal reader match:
Someone not afraid to pee their pants from laughter.

A spouse they can wake up in the middle of the night because they happen to snort while reading.

Appreciates a sassy female lead, but swoons for an alpha with a heart of gold.

Doesn't mind dry humping.

Easily falls in love with small-town romance.

Has a hard time picking just one book boyfriend.

Craves a good boob squeeze.
What to expect if we're compatible:

A guaranteed good time between the pages.
At least a few chuckles, if not a lot.


Witty, fast-paced dialogue.
Getting Lucky Book 1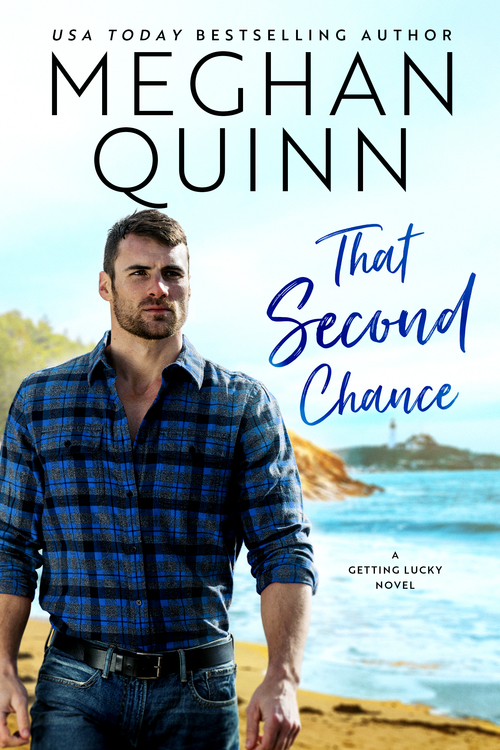 USA Today bestselling author Meghan Quinn delivers a smart and cheeky romance about love's power to lift hearts . . . and curses.
It was supposed to be an innocent night, celebrating my brother's birthday. Nothing was supposed to go wrong. We'd vowed to be on our best behavior after all . . .
But it only took one rowdy night with my brothers to flip my world upside down. One unlucky encounter saddled us with a family curse and the promise of doomed relationships. I laughed it off immediately.
"Yeah, right," I thought. "A love curse. Ha!"
Boy, was I wrong.
Word spreads quickly in a town like mine; rumors about that night soon made us the most eligible yet untouchable bachelors in Port Snow, Maine. As a subject of endless gossip and speculation, I could kiss my dating life goodbye.
It would have stayed that way if Ren Winters, the new girl in town, hadn't crashed into my life. Brave, beautiful, and smart—her vivacious thirst for a fresh start has given me hope that maybe, just maybe, I can have one too.
Everyone wishes for that second chance . . . but could this really be mine?
Romance Contemporary | Romance Comedy [Montlake Romance, On Sale: May 7, 2019, e-Book, ISBN: 9781542092845 / ]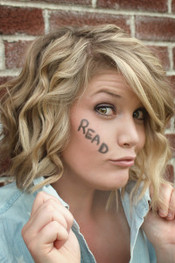 When I was in high school I occasionally read books but was consumed by other teenage things so I didn't take the time to appreciate a good book on a cloudy day, wrapped up in a blanket on the couch, besides "The Notebook" I made time to read the heartbreaking novel.
It wasn't until I received a Kindle for Christmas one year that my world completely flipped upside down. When looking for books, I came across the Contemporary Romance genre and was sold and I haven't turned back since.
You can either find my head buried in my Kindle, listening to inspiring heart ripping music or typing away on the computer twisting and turning the lives of my characters while driving my readers crazy with anticipation.
​I am currently residing in beautiful Colorado Springs where the sun is always shining and there is a trail waiting to be hiked on every corner. I share a lovely and warm home with the love of my life and my five, four-legged children.