"Why did you marry me, Maggie?" His voice was gritty and dripped with raw vulnerability.
She whipped around to face him.
He stood just out of reach with arms splayed gently to his sides. Sweat and sawdust glistened on his skin and thin lines of wet dampened his shirt where it clung against the curves of his chest.
"It was the first thing I ever did for myself," she whispered to him. Her honesty hit her in the gut. Her only taste of freedom had been with him. Free to make her own choices and to love unequivocally, even in the most profound ways.
"Love" was a strong word. But so was "forever."
She stepped forward. The harsh light made the edges of his face sharp and distorted, and she found herself reaching up to brush away the hard shadow from his chin with the tips of her fingers. He caught them with his own and held them for a moment, pressing them against the angle of his jaw. The hair there prickled the tender skin of her wrist and she pulled back slightly, unsure as to why she'd done that in the first place. "I'd never pushed boundaries like that before, and in that brief moment in time, it was what I wanted."
"Is it what you want now?" His hands tangled in her hair, and he pulled her in against him.
A wild heat rushed through her and she pressed her palms weakly to his chest, making no true effort to stop him. She'd already melted into that heat, into his fervency, and whatever little effort she should put into rationalizing the situation disappeared when his lips found hers. He parted them with his tongue, tasting and taking.
She couldn't get close enough. Even though his arms surrounded her, she needed more. Maggie brought her mouth to his, taking his bottom lip between hers, and briefly sucked, then nibbled, before letting go.
He groaned deep in his throat before grabbing fistfuls of her bottom. His tongue found the pulse of her neck and he licked it, sending her arching against him. "I want a do-over, Maggie," he whispered against her skin, his breath hot against the coolness of her sweat. "I want you in my life."
The blurred lines of right and wrong—sex and sin—waged war inside her. Once more, she found herself free to choose, and she chose him. Finn.
She tugged at the hem of his shirt with a desperate need, clenching her fists in the material. Her thumbs hooked under the waistband of those Calvin Kleins, dragging them downward, inching closer to the vee of his hips. The vee she wanted to devour with her mouth.
"Maggie." Her name washed over her mouth when he kissed her. Deeply, fully, desperately…
(c) Melissa MacKinnon, Entangled: Bliss, 2021. Reprinted with permission from the publisher. 
Finding Home #1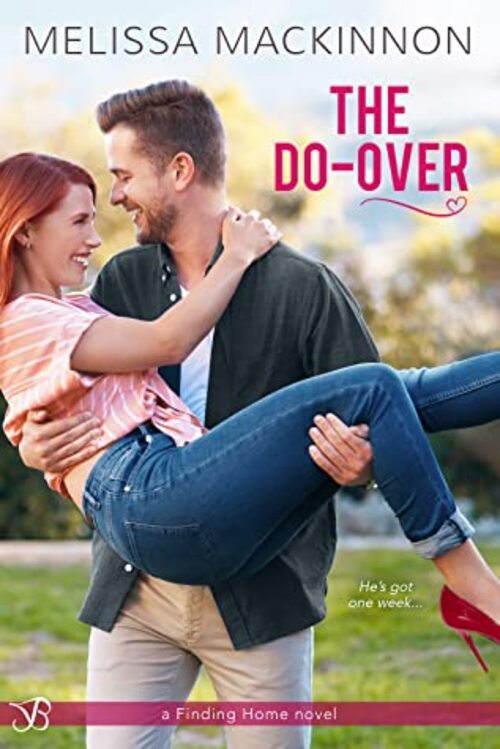 After years in the grueling California dating scene, Maggie Kelley has finally agreed to marry her Mr. Right Now. But there's just one teensy problem…the county clerk lets her know that she's technically still married to her Vegas fling: the best three days she ever had…and can't actually remember. The moment she sees her very hot husband after eight years, with his works-well-with-his-hands attitude, she's sure their wedding night must have been explosive.
The absolute last person Finnegan Garrity expected at his door is Maggie—his ultimate "one who got away." Yet here she is in his small-town boat shop, looking just as adorable as ever…and wanting a divorce. Yeah, he has no intention of letting that happen. Now he's got one week to convince Maggie that they're still perfect for each other.
But he's going to need more than just a do-over: he's going to need a miracle.
Romance Contemporary [Entangled: Bliss, On Sale: July 12, 2021, e-Book, ISBN: 9781649371775 / eISBN: 9781649371775]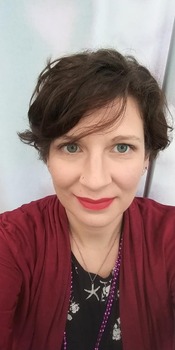 Melissa spent her childhood exploring the coast of down east Maine without parental supervision and immersing herself in any book she could get her scrappy little hands on. Although she pursued a career in theater, the written word is her true calling. She leads a full life with her husband and six children traveling the country to wherever the Army sends them in her very large twelve-passenger van, in what she lovingly deems "organized chaos." She finds time to write in her "spare time," somewhere in between soccer practices and nap time with coffee. Lots and lots of coffee. She loves creating unforgettable romance, and enjoys writing and reading everything from sexy, sword-toting heroes to spit-out-your-coffee funny romantic comedies… as long as she doesn't get the book wet. She leaves that up to the characters.