With over sixty books to my name, I have written quite a few different kinds of couples, but my favorite is always the "opposites attract" couple. Part of it is because I like the banter that usually goes on between the hero and heroine. The other part of it is that in my own marriage, my husband and I fit this category. He is laid back and hates plans. I think that plans don't fail; you fail to plan. He is even tempered and loves to be around people. I am an Italian with a creative bent and a temper. Also, people are good in small—very small—doses. But, since we are about to hit our twenty-four-year wedding anniversary, I say we figured out a way to work through those things. We do have a few things in common—our love of the absurd and a totally immature sense of humor among other things.
In my March Entangled release, SNOWBOUND SEDUCTION, I have another pair of opposites. First we have Trevor MacMillan, English bad boy chef with a title and has a privileged background. He has always had family support and is the darling of the tabloids. On top of it, he plans very little. His life seems to float along and everything works out good for him. He is in charge of the kitchen and handles the savory food for their shared restaurant.
Then, we have Elaine Masterson. Daughter of an alcoholic mother who abandoned her to the foster system—not to mention a father she never knew. She had to struggle for school, to work her way up through the culinary system and finally to La Cordon Bleu in Paris. She has had no real close friends, other than their mutual business partner Mick. She plans everything, and I mean everything. From her baking to her personal life (what little of one she has), Elaine must have a plan to be able to function. Her specialty is baking and she handles all the desserts for their restaurant.
Every opposites attract story has to have one thing to bring the characters together. In SNOWBOUND SEDUCTION, food is that mutual thing. Their love of cooking and the restaurant they run in Atlanta gives them a deep connection they cannot see when they are in every day life. So, I threw them in a cabin in the middle of a blizzard in the Canadian Rockies so they had to deal with it.
It was a pleasure to watch these characters realize that while dealing with someone who is clearly different than you are, there are some amazing results if you learn to accept those differences and appreciate the things you agree upon. And in the end, for every romance, the heart of it is finding acceptance with the person you love.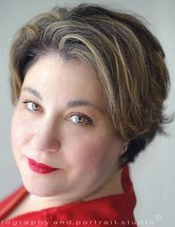 From an early age, USA Today Bestselling author Melissa Schroeder loved to read. First, it was the books her mother read to her including her two favorites, Winnie the Pooh and the Beatrix Potter books. She cut her preteen teeth on Trixie Belden and read and reviewed To Kill a Mockingbird in middle school. It wasn't until she was in college that she tried to write her first stories, which were full of angst and pain, and really not that fun to read or write. After trying several different genres, she found romance in a Linda Howard book.
Since the publication of her first book in 2004, Melissa has had over fifty romances published. She writes in genres from historical suspense to modern day erotic romance to futuristics and paranormals. Along the way she has garnered an epic nomination, a multitude of reviewer's recommended reads, over five Capa nods from TRS, fifteen nominations for AAD Bookies and regularly tops the bestseller lists on Amazon and Barnes & Noble. She made the USA Today Bestseller list for the first time in 2013.
Since she was a military brat, she vowed never to marry military. Alas, fate always has her way with mortals. Her husband just retired from the AF after 20 years, and together they have their own military brats, two girls, and two adopted dog daughters, and is happy she picks where they live now.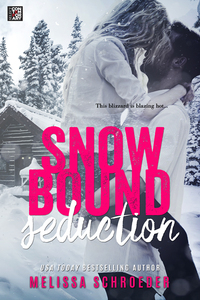 Trevor MacMillian is the tart and incredibly sexy executive chef who's made pastry chef Elaine Masterson's life a living hell. But when she catches him in nothing but a tiny little towel, it's almost enough to make her forget they're stranded in a luxurious mountain cabin together…or that she hates him almost as much as she craves him like a sinfully forbidden dessert.
Being alone in a romantic secluded cabin might just kill Trevor outright. If Elaine hates him now, how much will she hate him if she finds out he's been fantastizing about her full, kissable lips? So Trevor argues with her. Makes her angry—until an intense and unexpected kiss turns their hostility into insatiable hunger. And with this much heat, the snowstorm outside doesn't stand a chance…
This blizzard is blazing hot…