Hey, there! My name is Melissa Schroeder! My new release is all set in the DC, Maryland, and Virginia area, or the DMV as we call it.
My husband retired from the Air Force a little over three years ago. Thanks to publishing work, we could pick where we wanted to live. Truthfully, I decreed that I got to pick where we lived after following him around for 20 years. So, I picked Virginia, one of my very favorite places to be. Wineries, horses, proximity to free museums (have I mentioned that I a major history nerd), and a fall season that is one of the most beautiful things I have ever witnessed? Yep. Definitely for me.
I write a lot of books set in Hawaii, but I wanted to do one series here. When the plot for THE BOSS came to mind, I knew it needed to be set here. As someone who lives in a neighborhood populated with FBI, Secret Service, CIA, and State Department folks, it is easy to picture my snarky spies stomping around my area.
Here is a little excerpt from my book, THE BOSS, the first book of my series Spies, Lies, and AlibisSpies, Lies, and Alibis:
We were made the moment we came in," he said, his voice barely above a whisper. "Why the hell aren't we using coms?"

"Because the ones we have might have been hacked. We do need to get some more. I should have asked Simon for new ones."

He gave a look that left little doubt how he felt about that. Without another word, they made their way down the hall, keeping their backs against the wall.

They followed Simon's instructions, but before they could make it to the door, they heard voices down the hall. As the people approached, Vic apparently made a snap decision. She found herself back against the wall, Vic standing in front of her. She knew without instruction just what he was planning. It wasn't as if they hadn't done this kind of thing hundreds of times before. Still, she wasn't prepared for the way her heart uttered as he stepped closer. She could smell his cologne then…Vic. It was the unique scent of him that had her head spinning and her body heating to the boiling point.

Without hesitation, he cupped the back of her neck. A second later, he had his mouth on hers, and she was lost. She opened her mouth, eager to have a taste of him. As he slanted his mouth over hers, she rose up, pressing harder against his body. She wanted him, right then. Wanted her flesh against his, needed it in the same way she always needed it. She slipped her hand beneath his jacket and up to his back. She urged him closer, wanting to feel the heat of him against her flesh.

He did as she asked, leaning closer. The long length of his erection pressed against her belly.

Yes. This.

Those were the only two thoughts that ran through her mind. Her nipples were painfully tight, her body humming. Now, this was it. Right there, she wanted him, wanted to surrender to the passion that shimmered beneath Vic's tough exterior.

Just as she was skimming her hand down between their bodies so she could unbutton his pants, he tore his mouth away from hers.

No. Not yet.

She didn't open her eyes, but she reached for him.

"Come on," he said, grabbing her hand. She opened her eyes and stumbled down the hall behind him.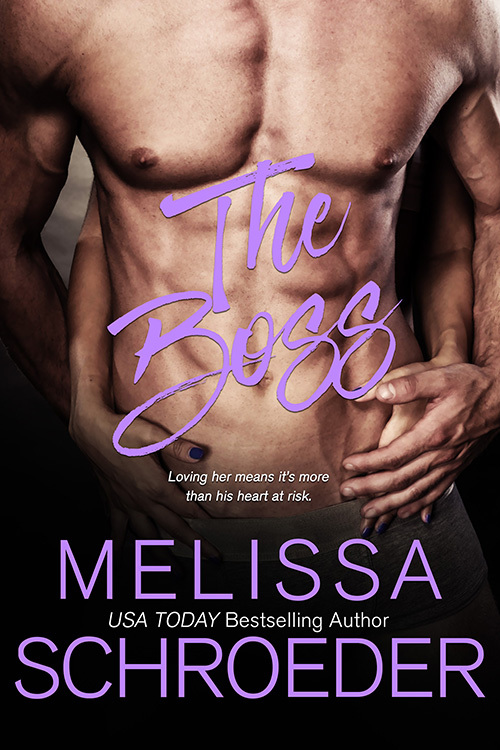 Sick of the spy game, former CIA operative Vic Walker takes time off from his security firm to figure out just what he wants out of life. But peace and quiet isn't in the cards with a former business partner and ex-lover like MacKenzie Donovan.
Mac doesn't like asking for help from anyone, but this latest case has her in a little over her head. She crashes back into Vic's life with the CIA, the Russian Mob, and the FBI, on her tail after a job goes south.
But even as old feelings rise to the surface while they're busy dodging bullets, the authorities, and mobsters, they'll need to get out alive before they can have a second chance at love.
Romance Contemporary [Entangled Select, On Sale: May 1, 2017, e-Book, ISBN: 9781544870854 / eISBN: 9781633759350]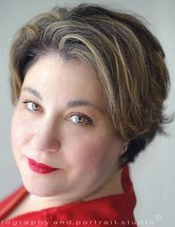 From an early age, USA Today Bestselling author Melissa loved to read. First, it was the books her mother read to her including her two favorites, Winnie the Pooh and the Beatrix Potter books. She cut her preteen teeth on Trixie Belden and read and reviewed To Kill a Mockingbird in middle school. It wasn't until she was in college that she tried to write her first stories, which were full of angst and pain, and really not that fun to read or write. After trying several different genres, she found romance in a Linda Howard book.
Since her first published book , Mel has had over 60 short stories, novellas, and novels published. She has written in genres ranging from historical to contemporary to futuristic and has worked with 8 publishers although she handles most of her publishing herself. She is best known for her Harmless and Santini series.
After years of following her military husband around the country and world, Mel happily lives with her family in horse and wine country in Northern Virginia.