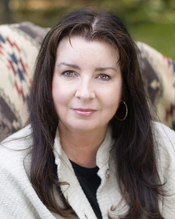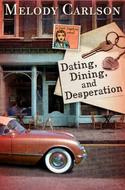 Sometimes I'm asked why so many of my books are set in small towns. Well, the answer is simple—it's because I live in small towns. My husband and I divide our time between a very small "mountain" town (population less than 3,000) and a slightly larger (but still quite small) "beachy" town. Yeah, I know it's rough. <g> But the truth is—it is not for everyone.
For instance, there's definitely limited shopping options and restaurant selections. Sometimes that gets old. And if you want to make a fast run to the grocery store (which is overpriced) plan on taking your time because you will run into someone you know. Also, you don't want to go slumming unless you want someone to start spreading rumors that you're having "difficulties." Really, it's surprising how many people can't handle the whole small town thing. Oh, sure they think it's "charming" at first, but it can wear thin for some folks. I know because we've been here almost twenty years and we've seen people come…and go.
However, life in a small town is different in the fictional world. I'm able to create small towns that are similar to my town, but with my fictional "paint brush" I can design them however I like. And because I actually love living in a small town, I probably write from a generally positive perspective. In the past several years, I've gravitated more toward doing happy lighthearted stories. For instance, my Dear Daphne series is about a young woman who's disenchanted with the fast pace of New York City. In LOCK, STOCK AND OVER A BARREL, Daphne Ballinger gives up the Big Apple for her hometown of Appleton. But to remain there (or at least in the house that she may or may not have inherited) Daphne must comply with the strange stipulations in her deceased aunt's will. And at times, Daphne questions the practicality of this.
But the small town and its quirky inhabitants win Daphne over, and by book two (DATING, DINING, AND DESPERATION) Daphne tries her best to live up to her aunt's rather odd requirements. Still it's not easy and as much as I considered wrapping up this series in book two (because the publisher pulled the plug on its entire fiction department!) I just couldn't let Dear Daphne down. I plan to release book three sometime this summer (as an independent book). So here's to small towns—and small town fiction. Onward and upward.
Melody Carlson, recipient of RT Times Career Achievement Award. Author of Grace Unplugged, A Simple Christmas Wish, A Home at Trail's End, A Simple Song, Lock, Stock and Over a Barrel, Enticed, The Prom Queen… and much more… http://www.melodycarlson.com
Do you live in a small town or do you think you could? One commenter will win a copy of DATING, DINING, AND DESPERATION
To comment on Melody Carlson's blog please click here.