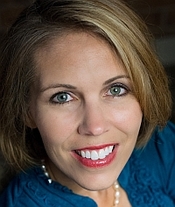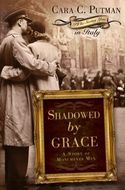 Some would argue that there is no wrong way to read a book. With one glance at my towering stack of TBR novels, you might argue I'm the wrong person to write about the perfect way to read a book because obviously I collect them rather than actually read them. One look at our overloaded calendar and you might determine that there is absolutely no way that I read a sentence let alone an entire novel. Fortunately, you would be sadly mistaken, because reading is like breathing to me. I. Must. Do. It.
Reading isn't optional.
I long for an escape to another place, another time, another character.
My life is wonderful and I love it. But I also adore learning about other places and times. What was it like to be a Pinkerton Agent? A Monuments Man? A bookstore owner?
What a book requires is simple.
A perfect setting. Some people would say that's their favorite chair. A bath full of fragrant suds. A vacation with the beach at your feet or the mountains at your back. I've read on the treadmill – just today I was reading a Melody Carlson book at 6.5 mile an hour pace, my kids' beds while keeping them company. In a gym or at a pool while waiting for my kids. I always have a book with me so I can snag a couple minutes whenever I'm waiting.
A mug of my favorite tea. Personally I like Constant Comment with its hint of orange though a good chai tea or perfectly flavored coffee is wonderful, too. Then I can imagine I'm seated at a table with Sadie Callum from Kathleen Y'Barbo's Pinkerton agent novels and learning what it was really like to solve her cases in the 1890s.
A blanket to curl up in and cocoon me in the illusion that I've been transported to another time and place where even I could become a princess like one of Rachel Hauck's delightful characters.
A willingness to suspend myself in another world, one filled with character that may become like new friends to me like Drew Farthering in Julianna Deering's 1930s British mysteries.
These are just the friends I've met through reading this week. What do you require to escape into a book? And who have you've met this week?
Cara C. Putman graduated high school at 16, college at 20, and completed her law degree at 27. An award-winning author of seventeen books with more on the way, she is active in women's ministry at her church and is a lecturer on business and employment law to graduate students at Purdue University's Krannert School of Management. Putman also practices law and is a second-generation homeschooling mom. Putman is currently pursuing her Master's in Business Administration at Krannert. She serves on the executive board of American Christian Fiction Writers (ACFW), an organization she has served in various roles since 2007. She lives with her husband and four children in Indiana. You can connect with her online at: Website, Facebook, Twitter, Pinterest, and Goodreads.
Who are your reading friends? One commenter will win SHADOWED BY GRACE and a Bonus book!
To comment on Cara C. Putman's blog please click here.