Who doesn't love an old fashioned ghost story? Whether it's something scary on Halloween or a frightening tale told late at night sitting around a campfire, ghost stories have been around for as long as humans have been telling stories.
In fact, I'm such a fan of ghost stories I created a whole series "Secrets of Redemption" that combines the psychological thriller genre with a haunted house. (Because who doesn't love a haunted house? Except … is the house even haunted? Hmmm.)
And, to celebrate the launch of the 3rd book The Evil That Was Done in my award-winning "Secrets of Redemption" series, I thought I'd dive into the question of why ARE we so obsessed with ghosts. Below are five reasons to help explain our ghostly fascinations:
1. Overall, stories provide a safe container for us to feel our emotions. So many of us spend our lives trying to push our uncomfortable emotions away (such as sadness and worry and shame), or numb them or run away from them or whatever it takes to not feel them.
The problem with that is if we aren't feeling our difficult emotions, we also aren't feeling our joyful, happy emotions. And, as humans, we need to feel our emotions in order to feel, well, human.
That's why stories (and fiction in general) are so valuable. They give us an outlet for feeling those emotions without wreaking havoc in our lives. (In other words, we can feel scared because of what a character is going through without us being in any actual danger.)
2. Feeling fear is good for us. While worry and anxiety (which is fear gone amuck) is NOT all that healthy for us, fear definitely has an important place in our lives. A healthy dose of fear keeps us physically safe. It keeps us on our toes. You could even argue it helps us become the best version of ourselves. Without feeling fear, we can grow lazy and complacent, and in worst case scenarios, put ourselves in danger.
3. Ghost stories are a metaphor for all the "ghosts" we're dealing with in our lives. All of us are "haunted" by things in our past or are struggling with our own "ghosts" of things that have failed (such as relationships or careers) or maybe even ghosts of people we loved who are no longer with us. Even if you don't necessarily believe in ghosts in a ghost story, all of us are dealing with ghosts on some level. Reading or watching a ghost story helps give us a sense of closure we may be seeking in our ghost stories.
4. Ghost stories help us explain the unexplainable. We have all experienced events in our lives that we can't explain. There is no good reason for what happened or didn't happen. Unfortunately, our brains are wired that we dislike things we can't explain or don't understand, so a lot of times we look for an explanation, even if it's pretty unlikely or far-fetched. Ghosts can be a great explanation.
5. Sometimes we just want a good scare. (And there's nothing wrong with that.)
Giveaway:
(2) Two commenters will win a complete eBook set of the Secrets of Redemption series
Michele PW is back with THE EVIL THAT WAS DONE, the shocking conclusion where long-buried secrets will finally be revealed. Time is running out for Becca to prove she isn't responsible for the recent disappearances in her childhood hometown, Redemption. Fans of Dean Koontz, Nora Roberts, and Holly Seddon will devour this addicting award-winning series.
Only Available on Amazon and FREE in Kindle Unlimited!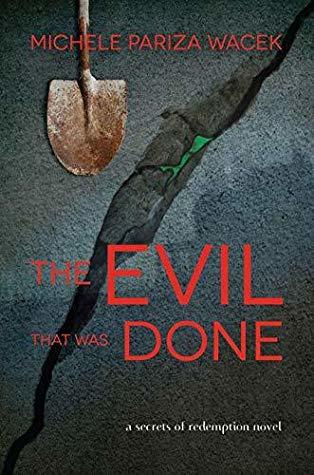 The shocking conclusion to the award-winning Secrets of
Redemption
series.
It's happening again—people are disappearing.
And just like before, the finger is pointed at Becca.
She knows how it looks … and that she's being set up.
Someone is following her. Sneaking into her house. Planting
evidence
to make her look guilty.
The problem is, she has no idea why.
The bigger problem is, no one believes her.
And time is running out.
2018 Paranormal Romance Guild Reviewers' Choice Book Series
Winner
Thriller | Romance Suspense [Love-Based Publishing, On Sale: June 20, 2019, e-Book, ISBN: 9781945363108 / ]
As the 2018 Paranormal Romance Guild Reviewers' Choice Book Series Winner, the Secrets of Redemption series is a must read. Fans of psychological thrillers, romantic suspense, and mystery novels will devour the twisty and addicting series. Grab your copies today! Also, available in Kindle Unlimited! 
It Began With A Lie, Book #1 on Amazon
This Happened To Jessica, Book #2 on Amazon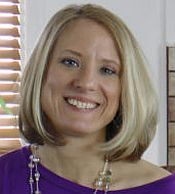 When Michele was 3 years old, she taught herself to read because she wanted to write stories so badly.
As you can imagine, writing has been a driving passion throughout her life. She became a professional copywriter (which is writing promotional materials for businesses), which led to her founding a copywriting and marketing company that serves clients all over the world.
Along with being a copywriter, she is also a bestselling, award-winning fiction and nonfiction author.
For fiction, she writes psychological thriller/mystery/romantic suspense novels. She also hosts a popular book and entertainment blog. Check out MPWNovels.com for more.
For nonfiction, she's the main author and creator of the "Love-Based Business" series that include both business and personal development books. For articles and resources on business, writing, success and more, visit LoveBasedBiz.com.
She holds a double major in English and Communications from the University of Wisconsin-Madison. Currently she lives in the mountains of Prescott, Arizona with her husband Paul and southern squirrel hunter Cassie.