To quote from the classic novel, A Tale of Two Cities, "It was the best of times. It was the worst of times." This in large part has been my experience with the topsy-turvy, take no prisoners world of publishing. Like many aspiring writers I fanaticized for years what it would be like being a published author, such as seeing my novel proudly sitting on the bookstore shelf, or greeting eager fans waiting to get my autograph, or going on talk shows to share pearls of literary wisdom in front of enthusiastic audiences. But like most dreams, the reality has not quite lived up to the fantasy.
How many of us have toiled in front of our computers for months and years, honing our work, polishing it to a high sheen, hoping our story grabs the attention of an acquisition editor. After receiving one rejection after another, in the mail comes THAT letter, the one that says The Really Smart Publishing House wants to publish your story.
I've had the privilege of getting that letter. When it finally happened for me, I felt like I was on top of the world. A publisher actually wanted to publish my novel. But the euphoria soon fades, and the hard work of getting your novel ready for print is beset by the inevitable setbacks. This is the part most writers never think about when they envision what it's like to be a published author.
We've often imagined excited readers turning the pages of our tomes, sinking their teeth into our story, but never once were we disappointed with the book because the cover art looks horrendous, and you have little say in the matter. Or the book distributer has gone out of business, which means your novel is put on hold until they sign with a new one. In my case, the release date for my first novel was delayed fourteen months as a result of that unforeseen setback. Or when your novel is finally released, the publisher does next to nothing to promote it. This then begs the question—Is is worth it?
I suppose it depends on what day you ask me. There are times after a long stint on the computer I'm all out of words, what I've written is no good, and it probably won't get published anyway. In those times of despair, I want nothing more to do with writing. At that moment, my answer is an emphatic—NO. All this hard work is definitely not worth it.
However, after a night's sleep, I wake up feeling a whole lot different. My mind has been recharged, story ideas are flowing again, and when I re-read the previous day's work, it's usually much better than I remembered. I start to get excited about the story again, and have a renewed desire to finish it. Ask me that same question, and my response is an enthusiastic—YES, it's definitely worth it.
For those fortunate few who land a publisher, the up and down experience continues: where do you cut 10,000 words because your word count is too high, what should the book blurb say, how will you market your book? And on and on.
Then that glorious day finally arrives. Your book is officially released. What this really means is switching your writer's hat for a business one. Bookstores, local newspapers, radio stations, online blog sites, book reviewers—you contact them all. There's also creating your book's website, setting up a publishing party, e-mailing friends and family, again, all on your shoulders. And after months of almost non-stop promoting, you will have some sales to show for your efforts, though probably not what you had hoped.
I don't intend to paint a grim picture, but this is the typical life for first-time authors, and second time, and third time. It's a lot of hard work.
Is it worth it?
That depends on why you write. If it's to be a New York Times bestselling author, chances are that's not going to happen. If it's to make enough money so you can quit your day job and create one literary masterpiece after another, again, not likely. If, however, you write novels because you're a storyteller at heart, and you want to take your readers on wonderful journeys, then you have a very good chance of fulfilling that dream. And if that truly is your dream, then I say yes, it's definitely worth it.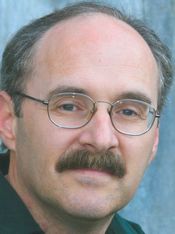 Mike Lynch's first book, Dublin, came out in 2007, followed by When the Sky Fell, American Midnight, The Crystal Portal, After the Cross, Love's Second Chance, After the Sky Fell, Arena Planet and Mind Writer. He has also published a number of novellas, short stories and writing articles in various magazines. Recently, Mike has also tried his hand at feature length films, two of which have been optioned. He currently lives in the San Francisco Bay Area with his wife and two children.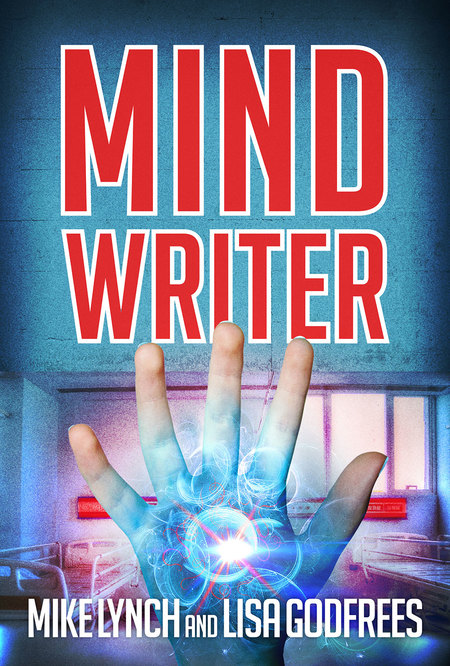 Born with a rare genetic mutation, Eighteen-year-old Rinee Newburgh has been kept in a secret government facility all her life. Trained to enhance her skills as a Mind Writer, her unique talents give her the ability to transfer a person's thoughts, memories, personality—their soul—into a clone created for those deemed vital to society's continued survival.
When Rinee's friend and right hand to the President, Andrei Malotetnev, is nearly killed in an assassination attempt, she discovers the terrible truth—that Mind Writers are regarded as disposable, and life outside the Facility is nothing more than a pollution-filled world on the brink of collapse. She also learns of Malotetnev's plan to kill millions of people as a means of freeing up dwindling resources needed by the government. Horrified at the thought of a modern day holocaust, Rinee escapes the Facility in a desperate attempt to warn the people of his evil intentions.
Locked in a race against time, Malotetnev sends his most trusted assassin with orders to eliminate Rinee at any cost before the truth can be revealed. What he didn't count on was an assassin with a conscience.
Science Fiction [Elk Lake Publishing, On Sale: August 13, 2016, Paperback / e-Book, ISBN: 9781944430115 / ]