All Isabelle, my heroine in ALWAYS WITH YOU, wants is to be loved without conditions. She's eighteen, has healed from a health setback, and after losing her mom years ago and being raised by an emotionally distant father and grandmother, wants her Prince Charming. In her mind, she doesn't care what faith or race or background he is because she's certain that when her heart tells her who this destined man is, she'll have no problem recognizing him. In the meantime, she's not especially seeking him, will wait patiently, and is ready for love when it grabs her.
Love, in the very real body of an attractive young man, pays a needed visit just in time to even call him a true hero! Tyler intervenes when a gang of punky teens has less than stellar plans for Isabelle. But, many eyes around her small Adirondack town, let alone her own dad, are suspicious of the community where Tyler lives. She's forewarned of possible dangers, but chooses to see only the Wonderful in Tyler and The Faithful, and that's with a Capital W.
What causes a fairly intelligent woman to fall for a man that society sees as less desirable?
In Isabelle's case:
She knows the close family and faith she lacked growing up, and doesn't want to repeat that sadness for the rest of her life. In Tyler, she has a strong man who isn't afraid to take a stand, a man of faith, one who is devoted to his siblings (his parents died tragically) and community.
She feels Tyler's anguish and wants to make it better for him. Tyler is orphaned, has more responsibilities—both to family and community—than someone his age should have, and hasn't had the traditional opportunities (like college or career) that usually come along when connected from a more supportive family. Though loved by her dad and grandmother, Isabelle empathizes with Tyler's emotions and believes she can be the one to make a difference in his life.
She and Tyler are young and can start over in time to enjoy the rest of their lives. They both want love, a real family bond, and faith in a God who wants them, missing tickets from their childhood. Determined, and with headstrong tenacity, their minds and more importantly, their hearts, tell them that their union is meant to be.
Enter the unknown, aka tension or obstacles to their Happily Ever After. It's not until Isabelle marries Tyler and is pregnant with their first child that she slowly comes to learn and accept that Tyler and the community she now lives in, one that is isolated from her old life with her dad, grandmother, and friends, have deceived her into making her think that they are kind and morally right folks.
But, Isabelle loves Tyler. Doesn't she? Yet, with a baby on the way, she must make an important decision of her life, even if it's the most heart-ripping one she's ever faced.
BookGiveaway
:
1 winner will win a BookGiveaway (print or Kindle within the US, or Kindle outside the US): leave a comment below to let me know if you enjoy stories where a character falls in love, for better or worse, unable to go back but unsure of whether she can move forward. I'd love to know!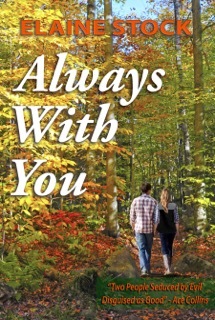 Can she move forward without knowing her past? Will he enjoy his present if he can't free himself from what he left behind? In the heart of the Adirondacks, Isabelle lives in the shadow of a dark family secret whose silent burden strips her family of emotional warmth and faith in God. Tyler belongs to the religious sect called The Faithful, which Isabelle's father dislikes immensely. Yet, because Tyler belongs to this group, Isabelle sees only a man devoted to his family and faith. She wants it; she gets it; they marry. And when the truth comes out, Isabelle faces two choices: Staying could endanger her child. Leaving could cost her life.
Inspirational Romance [Elk Lake Publishing, On Sale: January 19, 2016, Paperback / e-Book, ISBN: 9781942513841 / ]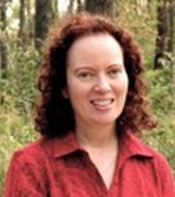 Elaine Stock is the author of Always With You, which released in January 2016 and has made the Kindle bestseller list. Her novels fuse family drama and psychological suspense. She is a member of American Christian Fiction Writers and Women's Fiction Writers Association, and contributes to the international "Happy Sis Magazine." In addition to Twitter, Facebook, and Goodreads, she hangs out on her active blog, Everyone's Story, dedicated to uplifting and encouraging all readers through the power of story and hope.