Vampires. Mythical creatures or really great at hiding in plain sight? It's definitely the latter, and though records of them have been around for as long as humans could write, we really know so little about this amazing race. Until now!
In my new series, THE LIBRARIAN'S VAMPIRE ASSISANT, we discover what is myth and what is real. And as we dive deeper into Michael Vanderhorst's (our ancient vampire, who works as an assistant librarian) world in book two, not only will he solve a juicy mystery and come to grips with his feelings for a certain librarian, but he will also reveal more shocking secrets about his kind.
For example:
1. Vampires DO walk in the sun. It's true! SEE PROOF HERE! They just really hate it as they are hypersensitive to the rays and the sun forces their bodies to work overtime, healing their skin. Sunscreen helps a little, but as Michael points out, Arizona—where he lives—is no match for SPF 100!
Still, poor guy, keeps having to kill people in order to protect his favorite librarian! (She's a huge danger magnet.) That means more trips to the desert for a little grave digging. SEE HERE!
Now that's a dedicated assistant librarian!
2. Vampires DO NOT live exclusively on blood. Shocking! I know! But because their bodies have super human immune systems and the ability to heal rapidly, their bodies can't keep up with producing enough blood cells. They require a "vitamin B" booster to keep themselves healthy. Like many vampires, Michael actually prefers very spicy vegan food, like Indian style curried eggplant. Yumm! And he's actually really into fitness!  SEE HIM WORKING OUT HERE!
3. Vampires DO sleep at night. Not all, but many do. It's sort of a personal preference thing. For Michael, he likes to keep his mind sharp and focused, so that means getting shuteye on a regular basis.
So, that begs the question: What do vampires dream of? Eh hem…apparently some pretty naughty things...
4. Vampires are NOT ruthless. Okay, let me clarify that. They are very ruthless if you mess with someone they are loyal to.  In Michael's case, that's his family, his coven, and, you guessed it, his librarian. In fact, in book 2, it feels like he's taking on the whole world just to keep her safe.
But when it comes to Miriam, he's up for the challenge, being a fearless vampire and all!
"You want to mess with my librarian? Think again!" SEE HERE.
5. Chocolate is a vampire narcotic. Yep. It's true. But when you really stop to think about it, it makes perfect sense. Vampires, start out as human, their basic DNA is human. And everyone knows that eating chocolate produces endorphins. It's no wonder that avampire, with their hypersensitivity to certain things, would get extremely happy off of a chocolate chip cookie!
Okay, all! I hope this glimpse into the fascinating world of vampires has inspired you to come and visit with Michael Vanderhorst and his librarian!  Really, there's nothing to be afraid of. Unless you're a bad guy or don't return your library books on time. Then, maybe, you should stay away.
Happy Reading!
Mimi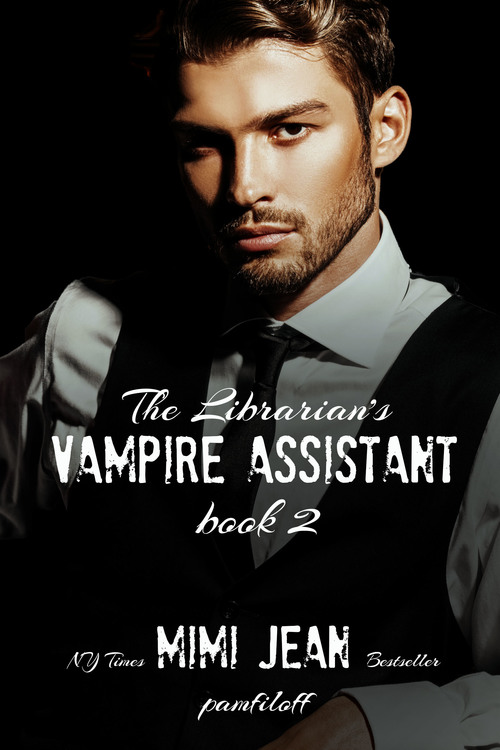 From New York Times Bestseller Mimi Jean Pamfiloff comes a
humorous, fun standalone mystery, The Librarian's Vampire Assistant,
Book 2. (Yep! It's a standalone. The boring title is just to mess with
you!)
HOW MUCH LONGER CAN HE KEEP HIS SECRET AND HIS FAVORITE
HUMAN SAFE?
Michael Vanderhorst has always been a lone wolf. Or lone vampire?
Whatever. Point is, this ancient gentleman vampire is obsessed. She's
quirky, a horrible dresser, and the cutest librarian he's ever seen. The
question is, why her? In four hundred years, no one has ever captured
his attention like this. He must find out, which is why he just signed on
as her new assistant.
The problem is, she has no idea vampires exist or that she's just broken
one of their laws. As the leader of his territory, Michael has been
ordered by his council to turn her or kill her. "Over my dead body!"
To overturn the ruling, Michael needs the council on his side, and right
now they're asking him to hunt down and execute five hundred
vampires no one can seem to locate. Unfortunately, his assassin days
are long over, and he's not so sure he can go back to killing.
But with Miriam's life on the line and their unusual bond growing
stronger each day, will he dust off the old sword or give her the bite
that will make her his forever?
Romance Paranormal [1106 Design, On Sale: October 18, 2018, Hardcover / e-Book, / eISBN: 2940161709696]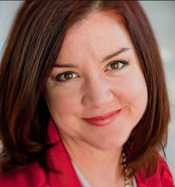 Mimi Jean Pamfiloff is a New York Times & USA Today bestselling author of Paranormal and Contemporary Romance. Both traditionally and independently published, Mimi has sold over 900,000 books since publishing her 1st title in 2012, and she plans to spontaneously combust once she hits the one-million mark. Although she obtained her international MBA and worked for over 15 years in the corporate world, she believes that it's never too late to come out of the romance-closet and follow your dreams.
When not screaming at her works in progress, Mimi spends time with her two pirates in training, her loco-for-the-chili-pepper hubby, and rat terriers, Mini & DJ Princess Snowflake, in Arizona.
She continues to hope that her books will inspire a leather pants comeback (for men) and that she might make you laugh when you need it most.