It's not a mystery! You gotta love vampires if you're going to write them. But you also have to know a lot about the lore if you're going to do a new take on a very old theme. For me, that meant dusting off some of my old favorites and figuring what to keep and what to throw away.
Hint: My vampires drink coffee and walk in the sun, though they don't particularly enjoy it!
As for my inspiration for this new series? You have to take a trip back in time with me! Ready? I give you my all-time favorite things vampire!
INTERVIEW WITH A VAMPIRE, by Anne Rice
Originally published in 1967, this book always goes on my list of all-time favorite anything! I think it's the first book I ever read and truly fell in love with. It's suspenseful and sexy and so, so good. In fact, I JUST bought a new copy because I lost mine and it's time to reread it!
Another reason this goes on my list is because it's the first book my mother and I actually shared. I read this first part of The Vampire Chronicles right about the time book two came out, The Vampire Lestat (1985). I won't tell you my age, but I was a tween. When this second book came out, it was a fight to see who got to read it first (she did. Moms always win!) and then it was the longest wait of our lives for the third book, Queen of the Damned, which was published in 1988.
At the time, I never dreamed I would be writing books, but I know that these stories introduced me to my future passion.
DEAD UNTIL DARK, by Charlaine Harris
I like to call this book "the resurrection." It also goes on my list of all-time favorites because for a very long time I didn't read anything for fun. High school definitely stole that from me (can anyone tell me why they still insist on such drab depressing books?) and college definitely did me in. So much heavy reading, not enough time for real life. I hated books by the time grad school was over.
Fast-forward to 2008! The movie Twilight comes out and my son asks to see it. My response? "No, thanks. I don't want to see a lame movie about teen vampires." Well, he did get me to see it, and I thought it was adorable! And then I read the book and it reminded me that I once loved to read when I was much younger. (Where did you go, Anne Rice?)
Anyway, since TWILIGHT was ALL THE RAGE with the ladies at my work, one of the engineers brought up the fact she was having a Twilight party to celebrate the movie. When I casually mentioned I really liked the book, she tells me…wait for it…wait for it… "You should read Charlaine Harris's series. It's like Twilight, but for grown-ups." Long story short, I read the first book and didn't stop until I devoured them all.
I loved the humor, the sex, the mystery, and the characters. From that moment, I knew what had been missing from my life! Books just like these. After a while, I read just about everything I could in paranormal romance, and then one day, I decided to write one. The rest is history.
So I guess I should thank Twilight or that engineer (*Waves to Elizabeth!*), but the real fire ignited with Dead Until Dark.
Vampire's Kiss, with Nicolas Cage (movie, 1988)
Why does this go on my list? Errr…have you seen it? Ohmygod. It's so bad, it's good. I don't want to spoil it, but it's campy dark comedy at its best, and a pair of very fake plastic teeth are involved. Okay, and we are kept guessing about his mental state for a while. But when I think about outrageous silly vampires (like Mr. Nice in my new book), this is who I imagine.
Also, can I just say that Nicolas Cage earns my respect for being a risk-taker? He's never shied away from trying different things and exploring his range of talents. The man has balls and this movie proves it.
Love at First Bite (movie, 1979)
Chronologically, this should be second on my list as one of my earliest exposures to vampires. (Oh, darn. Did I just expose my age?) I wasn't very old when this came out, and my parents were always pretty relaxed. Remember, we're talking about a time when people didn't wear seat belts and smoked with their kids in the car with the windows up. Vampires were not on their list of worries! I think inflation and the Cold War were up there, however. And thank goodness, because I'm sure seeing this movie, along with all of the other horribly campy films of the time, gave me a love for screwball vampire comedy. Also, while Love at First Bite can't ever be claimed as a political statement, when you peel away the layers of the onion, it's really about loving someone as they are. Even if they are a really corny vampire.
The Count, From Sesame Street
Who doesn't love a vampire who loves counting?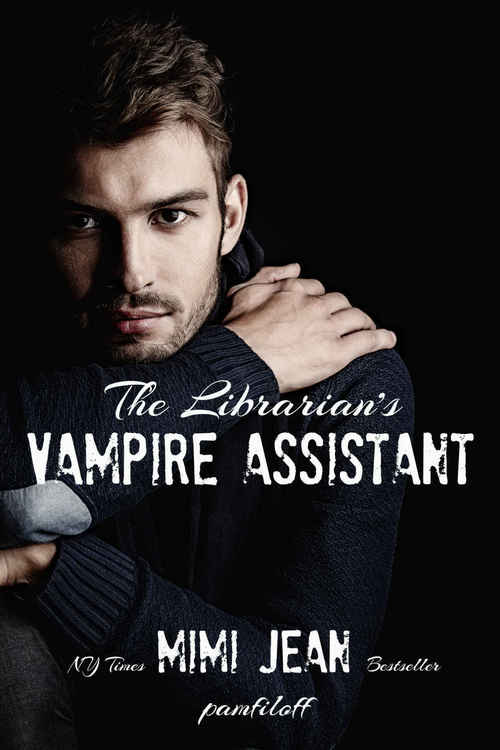 From New York Times Bestseller Mimi Jean Pamfiloff comes a Horribly Sunny Mystery, The Librarian's Vampire Assistant.

NOBODY MESSES WITH HIS LIBRARIAN. . .
Who killed Michael Vanderhorst's maker? It's a darn good question. But when the trail brings Michael to hellishly sunny Phoenix, Arizona, his biggest problem soon becomes a cute little librarian he can't seem to stay away from. He's never met a bigger danger magnet! Even her book cart has it out for her. And is that the drug cartel following her around, too? "Dear God, woman! What have you gotten yourself into?"
Things go from bad to worse when local vampires won't play nice.
Can this four-hundred-year-old vampire keep his librarian safe and himself out of hot water? Can he bring his maker's killer to justice? Yesterday, he would've said yes. But yesterday, he didn't have a strange connection with a librarian. Yesterday, people weren't trying to kill her.
Romance Paranormal | Mystery Paranormal [Author Self-Published, On Sale: February 26, 2018, e-Book, ]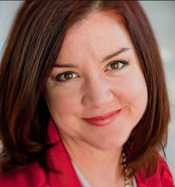 Mimi Jean Pamfiloff is a New York Times & USA Today bestselling author of Paranormal and Contemporary Romance. Both traditionally and independently published, Mimi has sold over 900,000 books since publishing her 1st title in 2012, and she plans to spontaneously combust once she hits the one-million mark. Although she obtained her international MBA and worked for over 15 years in the corporate world, she believes that it's never too late to come out of the romance-closet and follow your dreams.
When not screaming at her works in progress, Mimi spends time with her two pirates in training, her loco-for-the-chili-pepper hubby, and rat terriers, Mini & DJ Princess Snowflake, in Arizona.
She continues to hope that her books will inspire a leather pants comeback (for men) and that she might make you laugh when you need it most.