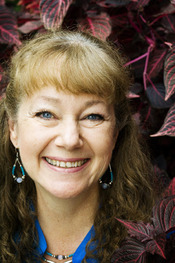 I started writing in 2005 when the Lord called me to do so, even though I'd never had a prior desire to write. My first two books were published in 2007, then four books in the Love Finds You line, then my current, three-book historical romance series, Love Blossoms in Oregon, with David C Cook. Recently God gave me a new idea, and that idea is carrying me into new and exciting territory.
Last fall I spoke to my current publisher about writing two novellas that would fill in the time gap between my trade novels. BLOWING ON DANDELIONS released last June, WISHING ON BUTTERCUPS this February, and Dreaming on Daisies Oct. 1. All take place in Baker City, Oregon, with the same cast of characters, and I found readers becoming impatient at the distance between books.
Cook was willing to print the novella in eBook only, but I wanted print books for my readers who don't own tablets, so with Cook's blessing, I moved forward alone. In early March, FORGET ME NOT, a 160 page novella, was finished and ready to present to Amazon. It can be read at any point in the series, but fits perfectly between book one and book two, and it released in Kindle March 15. It will be available soon on Nook, and in print format via Amazon.
I'm excited and nervous, both at the same time. Publishers look at sales, and it's never guaranteed that a book will do well, even with a publicist and your book in a store. I'm praying over FORGET ME NOT, my first independent effort, as I do over all my books, that God's favor will shine on it. If all goes well, I plan to write another novella that will release probably a month or so after Christmas.
I'm giving away a print copy of FORGET ME NOT, as well as BLOWING ON DANDELIONS, the first book in the series, so the winner can get a taste for my new series and judge for themselves if I made the right decision!
Interact with Miralee:
Website |
WISHING ON BUTTERCUPS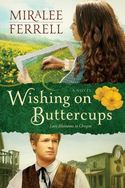 Can Love Survive When Secrets Collide?
She'd kept her secrets safely hidden—those from her past, and those in the present. Some things, Beth Roberts knows, a lady simply doesn't share, even in the 1880's West. The townspeople would never understand. No one ever has.
Jeffery Tucker, a handsome young writer, has kept his own secrets. He doesn't have a right to pry into Beth's affairs but finds himself strangely drawn to her and intrigued by the mystery surrounding her.
FORGET ME NOT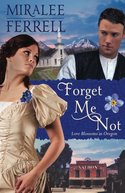 Can a Lost Love be Redeemed?
Seven years ago, Julia McKenzie rejected the man she loved, wanting to experience more of life. What will Seth think of her, when they encounter one another hundreds of miles from home? Will the man she cared for understand the direction her life has taken and love her in spite of her choices?
Pastor Seth Russell has never completely forgotten the girl he once courted. When she shows up in his new home of Baker City, all those feelings return. But why is she sneaking around town late at night? Even more important, will she reject him and break his heart again, or can God heal the breach between them?
To comment on Miralee Ferrell's blog please click here.