All my mystery novels have featured amateur detectives. The main reason for this is that I have always enjoyed mysteries with amateur sleuths, ever since I discovered Nancy Drew at the age of ten. I like the idea of an ordinary person stumbling into mysteries and then solving them. Critics often denigrate these books because they are deemed unrealistic. After all, how many ordinary people regularly encounter dead bodies?
The answer is, ordinary people don't, unless they are spectacularly unlucky or they are undertakers. They would soon come under suspicion from the police. Thus I will quickly confess that, in this regard, my amateur detective novels aren't realistic. They aren't meant to be, in that regard. They're meant to entertain, and I hope that's what they do.
Readers have enjoyed books with amateur gumshoes for over a century now. Ever heard of Miss Jane Marple, for example? I happen to think that readers enjoy amateur sleuths because they are reading about people like themselves who don't walk the mean streets of the city every day. I always enjoyed Nancy Drew and the other teen detectives because I could safely go adventuring in their shoes – though I certainly wouldn't relish being hit on the head as many times as Nancy was.
The issue of a constant supply of corpses aside, I do try to ground my characters in their own reality. They have jobs, responsibilities, families – and I aim to capture this as I chronicle the lives of my characters as the series progresses. Most readers want to care about the series heroes and heroines, and I have to care as well, otherwise I wouldn't want to spend the time necessary to write a 72,000 or more word book. Thus when readers tell me they love Charlie and Diesel, I am thrilled. Making – and sustaining — that connection between readers and characters is the key to keeping a series going.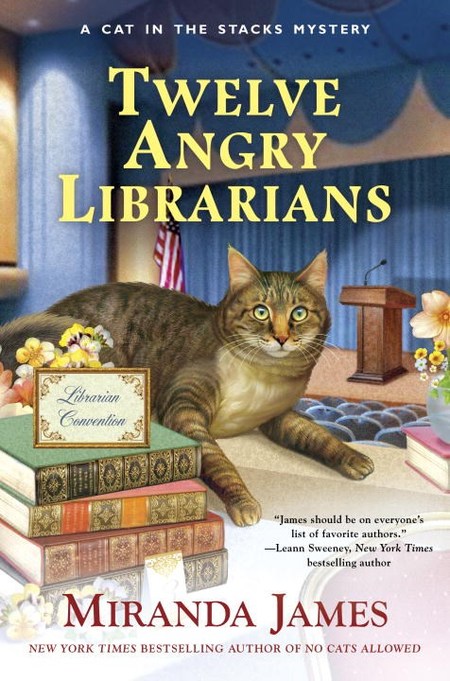 The New York Times bestselling author of No Cats Allowed and Arsenic and Old Books is back with more Southern charm and beguiling mystery as Charlie and Diesel must find a killer in a room full of librarians…
Light-hearted librarian Charlie Harris is known around his hometown of Athena, Mississippi, for walking his cat, a rescued Maine Coon named Diesel. But he may soon be taken for a walk himself—in handcuffs…
Charlie is stressed out. The Southern Academic Libraries Association is holding this year's annual meeting at Athena College. Since Charlie is the interim library director, he must deliver the welcome speech to all the visiting librarians. And as if that weren't bad enough, the keynote address will be delivered by Charlie's old nemesis from library school.
It's been thirty years since Charlie has seen Gavin Fong, and he's still an insufferable know-it-all capable of getting under everyone's skin. In his keynote, Gavin puts forth a most unpopular opinion: that degreed librarians will be obsolete in the academic libraries of the future. So when Gavin drops dead, no one seems too upset…
But Charlie, who was seen having a heated argument with Gavin the day before, has jumped to the top of the suspect list. Now Charlie and Diesel must check out every clue to refine their search for the real killer among them before the next book Charlie reads comes from a prison library…
Mystery Pet Lovers | Mystery Cozy [Berkley Prime Crime, On Sale: February 21, 2017, Hardcover / e-Book, ISBN: 9780425277768 / eISBN: 9780698181991]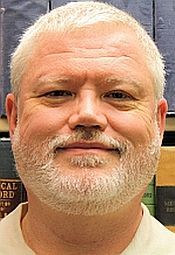 Miranda James is the pseudonym of Dean James, a seventh-generation Mississippian recently returned home after over thirty years in Texas. A mystery fan since the age of ten, he wrote his first novel at the ripe old age of twelve. The only copy of The Mystery of the Willow Key vanished years ago, but since it was highly derivative of the Nancy Drew and Trixie Belden mystery series, that's probably a good thing.
Currently a librarian in the Texas Medical Center in Houston, Dean has published articles on topics in library science, the history of science/medicine, and mystery fiction.
Dean lives with two young cats, thousands of books, and thinks frequently about killing people – but only in the pages of fiction.