Today we are joined by Fresh Fiction Senior Reviewer Miranda Owen:
I am a widowed lady, well past the age of innocence. Why should I not kiss a handsome man in a drawing room? A little carnality won't hurt me.  – THE MADNESS OF LORD IAN MACKENZIE by Jennifer Ashley
I find stories with a widowed heroine particularly compelling. For good or bad, marriage and living with somebody play a huge role in your life, and how you function every day. In a good marriage, your partner enhances your life – in small ways and big ways. If you have the misfortune to be in a bad marriage, it sours many aspects of your life. In different ways, stories about women who have loved and lost, as well as stories about women who have endured until being set free by a spouse's death, are equally fascinating.
In stories where there was some affection between the husband and wife, an author tries to convey the love that existed and how the wife is left to pick up the pieces. One of the first stories I read with a widowed heroine was THE MADNESS OF LORD IAN MACKENZIE by Jennifer Ashley. In Jennifer Ashley's story, you get the sense that Beth and her husband didn't have a wild and all-encompassing passion like with her eventual second marriage, but she did love her husband and his presence and the memory of the love they shared stays with her. It's because she's known romantic love that Ian MacKenzie asks her to educate him about the subject, and help him understand it. THE MADNESS OF LORD IAN MACKENZIE is an example of a story illustrating how a person's capacity for love is infinite, and that a love that you have for one person can be very different than the love you have for somebody else, but that it's equally valid and life-changing.
In FLAT-OUT SEXY by Erin McCarthy, Tamara Briggs loved her late husband but over the years she's revaluated her opinion of their life together as she's grown. When she was married to Pete, they had fun together, but she was younger and not as strong-willed or confident. As she's gotten older and had to be a single mother, Tamara has gotten stronger and changed her opinion of what kind of man and the romantic relationship she needs in her life. In FLAT-OUT SEXY, Erin McCarthy tells a very sexy story about how a woman's needs change over time as she evolves, and the slightly younger hot — yet surprisingly mature — guy who gives Tamara everything she needs.
In DEVIL'S DAUGHTER by Lisa Kleypas, Phoebe and her late husband Henry were sweet on each other from the time they were very young. That's a slightly different dynamic than the other marriages mentioned. Having that longstanding friendship adds extra depth to their relationship and therefore an added layer of grief. When Phoebe eventually starts taking notice of the very attractive West Ravenel, the contrast between the very masculine and vital West and the very delicate Henry is somewhat startling for Phoebe. Like Tamara in FLAT-OUT SEXY, Phoebe has to come to terms in her own mind with how starting over with someone new isn't a betrayal but is just a natural by-product of her evolution. She was happy with Henry, but being with West satisfies the person she has become.
How long he'd hoped that after she dealt with Ian's ghost she would one day turn to him. Her confession of her relationship with Ian while they sat in the tree had been one step…and yet still it wasn't enough. He wanted everything: her trust, her joy, her heart, her vulnerability.  – ROMANCING THE COUNTESS by Ashley March
The other type of widows are the ones who are blessedly relieved by their husband's passing, or downright giddy. ROMANCING THE COUNTESS by Ashley March is one of my favorite novels because I find the characters so riveting. This story actually has a widowed heroine and a widower hero who eventually get together after the death of their spouses who wronged them. Ashley March expertly, and often heartbreakingly, captures the complexity of emotions that death can bring. Although Leah's late husband cheated on her, she feels more than just anger. Because of the way he betrayed her, and his messed up way of trying to make things right, he made things worse for his wife emotionally. Over the course of the book, Leah tries to work out what she truly feels, and how she wants to express her feelings and move on from the hurt and betrayal. Sebastian was equally wronged by his late wife but his issues are slightly different. The two embark on a difficult path of trying to sort through their emotions to figure out what they feel for each other versus what they feel for their late spouses. Ashley March tells a very real narrative about two flawed people while still creating sexual tension that is exquisite and includes some of the most psychologically erotic scenes I've ever read.
Mary Balogh has written a number of stories about widows and each one are unique. In SOMEONE TO TRUST, Elizabeth Overfield's first marriage was a disaster because of her abusive husband. Her reluctance to wed again stems not so much from a fear of men, but a lack of faith in her ability to pick the right companion. When she meets Colin, he is absolutely not what she's looking for but he's absolutely what she needs. Elizabeth is beauty and caring combined, and exactly of his estranged mother. Colin is a little younger than her, but he's charming, sweet-natured, and a delightful breath of fresh air. Colin initially worries that he'll never be able to compete with the memory of Elizabeth's beloved husband, and it's a wonderful moment when he finally discovers the true nature of her marriage.
Additional books with widows:
WHEN HE WAS WICKED by Julia Quinn
ONLY A KISS by Mary Balogh
WHAT A WIDOW WANTS by Jenna Jaxson
IN THE THRILL OF THE NIGHT by Candice Hern
LOVE WITH THE PERFECT SCOUNDREL by Sophia Nash
THE WARY WIDOW by Jerrica Knight-Catania
WHY EARLS FALL IN LOVE by Manda Collins
ROCKY MOUNTAIN HAVEN by Vivian Arend
THE HARLOT COUNTESS by Joanna Shupe
THE COUNTESS CONSPIRACY by Courtney Milan
BETWEEN THE DEVIL AND DESIRE by Lorraine Heath
THE LADY IN QUESTION by Victoria Alexander
A DEVIL IN SCOTLAND by Suzanne Enoch
AN IMPROPER ENCOUNTER by Erica Taylor
THE ACCIDENTAL VAMPIRE by Lynsay Sands
***
BOOKS FEATURED IN THIS ARTICLE: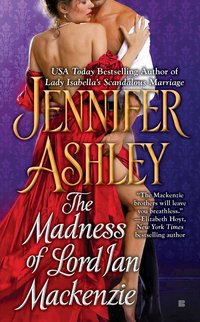 It was whispered all through London Society that he was a murderer, that he'd spent his youth in an asylum and was not to be trusted – especially with a lady. Any woman caught in his presence was immediately ruined. Yet Beth found herself inexorably drawn to the Scottish lord whose hint of a brogue wrapped around her like silk and whose touch could draw her into a world of ecstasy. Despite his decadence and intimidating intelligence, she could see he needed help. Her help. Because suddenly the only thing that made sense to her was…THE MADNESS OF LORD IAN MACKENZIE
Romance Historical [Berkley, On Sale: August 2, 2011, Paperback / e-Book (reprint), ISBN: 9780425244463 / eISBN: 9781101529317]

A breathtaking adventure into the mind of a madman and his heart!
Fast Track #1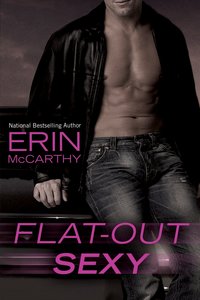 "One of the romance writing industry's brightest stars"(Romance Reviews Today) returns with a flat-out delightful, new, and sexy contemporary romance about a woman who's happy being single—and the man determined to change her mind.
Independent single mother Tamara Briggs wanted to find a new, sexy, no-strings-attached man—just not one as young as NASCAR driver Elec Monroe. But he sure does get her heart racing. And after she's tricked into a blind date with him, Tamara gives in to her passion. Things screech to a halt, though, when he asks to meet her children. Whatever happened to wham-bam-thank-youma'am? Suddenly Tamara has to decide how much risk she's willing to take to experience the power of true love.
Romance Contemporary [Berkley, On Sale: June 1, 2010, Paperback / e-Book (reprint), ISBN: 9780425235171 / eISBN: 9781440631665]
***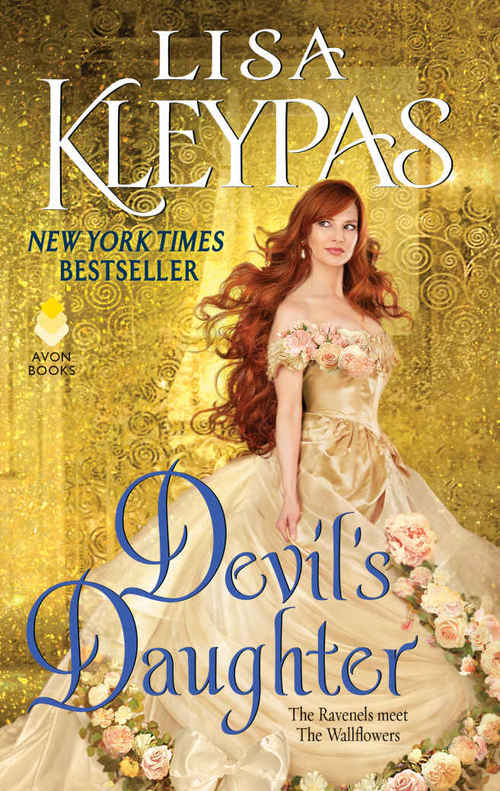 The Ravenels meet The Wallflowers
New York Times bestselling author Lisa Kleypas combines the worlds of the Wallflowers with the Ravenels in this incredible story of Lord St. Vincent and Evie Jenner's daughter, who falls for the last man any respectable woman should want: notorious rake West Ravenel.
Although beautiful, young widow Phoebe, Lady Clare, has never met West Ravenel, she knows one thing for certain: he's a mean, rotten bully. Back in boarding school, he made her late husband's life a misery, and she'll never forgive him for it. But when Phoebe attends a family wedding, she encounters a dashing and impossibly charming stranger who sends a fire-and-ice jolt of attraction through her. And then he introduces himself…as none other than West Ravenel.
West is a man with a tarnished past. No apologies, no excuses. However, from the moment he meets Phoebe, West is consumed by irresistible desire…not to mention the bitter awareness that a woman like her is far out of his reach. What West doesn't bargain on is that Phoebe is no strait-laced aristocratic lady. She's the daughter of a strong-willed wallflower who long ago eloped with Sebastian, Lord St. Vincent—the most devilishly wicked rake in England.
Before long, Phoebe sets out to seduce the man who has awakened her fiery nature and shown her unimaginable pleasure. Will their overwhelming passion be enough to overcome the obstacles of the past?
Only the devil's daughter knows…
Romance Historical [Avon, On Sale: February 19, 2019, Mass Market Paperback / e-Book, ISBN: 9780062371935 / eISBN: 9780062371928]

A devil of a good time with enchanting characters and a delicious romance!
***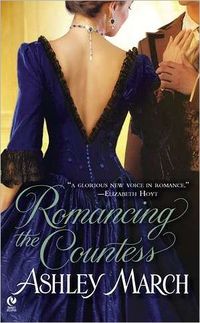 Sebastian Madinger, the Earl of Wriothesly, thought he'd married the perfect woman-until a fatal accident revealed her betrayal with his best friend. After their deaths, Sebastian is determined to avoid a scandal for the sake of his son. But his best friend's widow is just as determined to cast her mourning veil aside by hosting a party that will surely destroy both their reputations and expose all of his carefully kept secrets…
Leah George has carried the painful knowledge of her husband's affair for almost a year. All she wants now is to enjoy her independence and make a new life for herself-even if that means being ostracized by the Society whose rules she was raised to obey. Now that the rumors are flying, there's only one thing left for Sebastian to do: silence the scandal by enticing the improper widow into becoming a proper wife. But when it comes to matters of the heart, neither Sebastian nor Leah is prepared for the passion they discover in each other's arms….
Romance Historical [Signet Eclipse, On Sale: September 6, 2011, Paperback / e-Book, ISBN: 9780451234513 / ]

Victorian romance readers will love this charming novel
***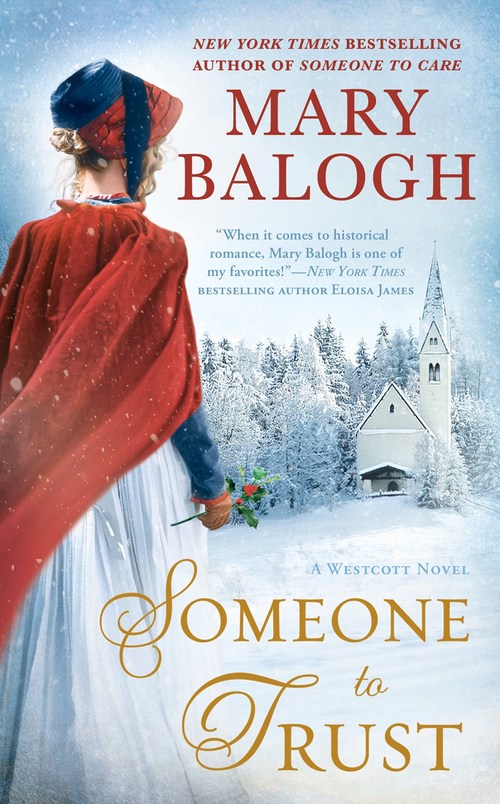 During a rare white Christmas at Brambledean Court, the widow Elizabeth, Lady Overfield, defies convention by falling in love with a younger man in the latest novel in the Westcott series.
After her husband's passing, Elizabeth Overfield decides that she must enter into another suitable marriage. That, however, is the last thing on her mind when she meets Colin Handrich, Lord Hodges, at the Westcott Christmas house party. She simply enjoys his company as they listen to carolers on Christmas Eve, walk home from church together on Christmas morning, and engage in a spirited snowball fight in the afternoon. Both are surprised when their sled topples them into a snowbank and they end up sharing an unexpected kiss. They know there is no question of any relationship between them, for she is nine years older than he.
They return to London the following Season, both committed to finding other, more suitable matches. Still they agree to share one waltz at each ball they attend. This innocuous agreement proves to be one that will topple their worlds, as each dance steadily ensnares them in a romance that forces the two to question what they are willing to sacrifice for love. . . .
Romance Historical | Romance Holiday [Berkley, On Sale: November 27, 2018, Mass Market Paperback / e-Book, ISBN: 9780399586101 / eISBN: 9780399586118]

Superlative storytelling, with charismatic characters, and an enchanting love story!