Hands down one of the most romantic places on earth is a rocky coastal shore or the never-ending line of a sandy beach with white capped ocean waves as far as the eye can see. Add in a sexy as sin hero, working to win over the woman of his dreams, and you have the makings of a happy ever after that will stick with you long after…well…the after.
Not that you need convincing, but just in case you haven't pondered it, here are my 5 top reasons for dallying in a seaside romance!
The call of seagulls. The song of these birds has always been an iconic coastal melody for me. It is hard to pinpoint exactly what it is about the sound, but their call leaves me feeling renewed, content, and full of wonder. A feeling of hope and curiosity about what is around the next bend, a feeling that each new day will be filled once again with beauty. I know, I know…it sounds a bit hopelessly romantic, but these are my 5 top reasons. So hopelessly romantic is what you get.
Romantic walks along the rocky cliffs. I would say midnight walks…like you might think on a beach, but if there's a fifty-foot drop, I'm thinking plenty of light is a necessity. Besides, when your sight is already blinded by the hearts floating about your head, you don't need anything else blinding the way. But there is nothing like walking hand-in-hand with your gorgeous lover, breathing in the ocean breeze and listening to the rhythmic crashing of the waves against the shore below. You can almost forget that anything else matters outside the love of the two of you.
A seaside storm…OMG. Think about this for a second, now I'm not thinking hurricane force winds here, I'm thinking strong winds, a heavy rain, lightning flashes and thunder crashes, and all the while you and your lover are entwined in front of the fireplace, sipping your drinks, sweetly reminiscing about the past or conspiratorially planning for the future. The linger of his hand here, the whisper-caress of his lips there, enveloped by the passionate sounds of mother nature as your background music, seducing the both of you with her love song.
A big sexy New England-grown hero. Think Paul Bunyan with a lobster in his hand. Let's face it, there is something dam sexy about a big outdoorsman. You find out he's sure-footed on the water and that sex appeal sky rockets. Clever hands and a clever mind trained to deal with the challenges of the ocean. I don't know about you, but the sheets of my bed flip back in welcome all on their own for a guy like that.
And my #1 reason for a seaside romance…*drum roll, please*
Sex in a lighthouse, overlooking an ocean…
You and your lover, naked and faced with a full ocean view. The raging waves below, battering at the foundation of the lighthouse as your heart does against your chest in anticipation. You can feel the vibrations in the lamp-room railing as you hold with both hands, your lover wrapped holding you from behind, wrapped around you. The Sun or the moon on your face, the breeze cooling your hot, sensitive skin. There is something incredibly powerful when Nature's passionate expressions combine with your own. Oooooooooh!
Just ask Larkin in LOVE ON THE CAPE, she'll tell you. Blayne from HONOR ON THE CAPE will have a thing or two to say as well, and Claire, she's just found her favorite things about a seaside romance in CHERISH ON THE CAPE.
Now it's your turn!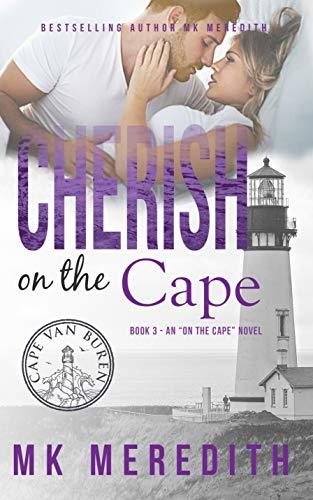 On the rocky, atmospheric coast of Cape Van Buren, Maine…
Ever practical Claire Adams has been dealt an impossible blow, she's lost her fiancé the night before their wedding, then shortly after, her unborn child. But for everyone else, it seems, life continues on, and with all the wedding and pregnancies in town, the aching hole in her heart continues to grow. Knowing she can't be the only person suffering from loss, she starts a coping-through-art program at the new Archer Conservation Park of Cape Van Buren. She will never have the family of her dreams, but helping other's overcome grief is the exact kind of distraction she needs. Until she finds herself working alongside the one man who reminds her exactly why remaining single is her best life strategy.
When it comes to dating, Mitch Brennan has two simple rules: keep it casual but make every moment memorable. Only now, his life-of-the-party reputation isn't making his run for the City Attorney's seat easy. So he agrees to some pro bono work, consulting for the new Conservation Center—and he has one month to change people's minds. Except escaping his playboy image is harder than he imagines, especially when he's paired with the sexy but still grieving event planner—who is in desperate need of a happy memory of her own. But one laugh leads to a kiss, and before he knows it, he realizes he's broken his number one rule. Now the biggest risk of all isn't losing out on the attorney seat, it's losing her.
Can two hearts terrified of love brave the waves or will fear keep them from reaching the shores of happy ever after?
Romance Contemporary [Author Self-Published, On Sale: August 28, 2018, Kindle / KindleUnlimited e-Book / ]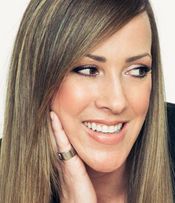 MK Meredith writes single title contemporary romance promising an emotional ride on heated sheets. She believes the best route to success is to never stop learning. Her lifelong love affair with peanut butter continues, only two things come close in the battle for her affections: gorgeous heels and maybe Gerard Butler or was it David Gandy? Who is she kidding? Her true loves are her husband and two children who have survived her SEA's (spontaneous explosions of affection) and live to tell the tale. The Meredith's live in the D.C. area with their two large fur babies…until the next adventure calls.