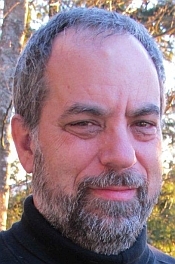 Beginnings are such fun. I love finding new and amusing ways to introduce new people, it's something I always look forward to. Part of the fun is realizing that there are intense series readers, casual series readers, and brand new readers and my goal is to keep each of them happy.
Intense series readers may remember Tim and Lola's first meeting, because it occurs late in the third book WAIT UNTIL DARK.
"That's our only backup." The Major pointed to the crew readying the Combat Search and Rescue bird on the other end of the freezing deck.
They all looked over to watch the third crew. Unquestionably SOAR. The way they moved, the gear they wore. These were not folks to be underestimated. They flew into full battle with a gun and a stretcher and were notorious for getting their people back alive.
They didn't have the heavy weapons, but they had door guns and an underslung chain gun and Vulcan cannon. The kind of medic you'd want coming for you.
"Their pilot," Tim yelled just loud enough for John to hear him over the icy wind, "Damn, but she's hot."
"Don't get your heart caught." It was an old line they used to bandy about.
"Not like you. No woman is gonna trap this boy." Tim elbowed him again and directed a nod across the deck.
One of the CSAR crew pulled off their woolen hat. A cascade of mahogany hair spilled down the woman's back. Leave it to Tim to pick out a woman despite full flight gear. A long, slender one. Major Beale had said there was a fourth, another woman in SOAR. Without turning their way, she pulled her hair back into a rough ponytail and pulled on her helmet. She climbed aboard copilot.
A glance showed Tim completely mesmerized. John elbowed him to bring his attention back to the briefing adding enough extra oomph that he almost toppled Tim to the deck. Only the driving wind kept him upright as he staggered about for a moment.
We do go on to meet Lola LaRue in the final scene of the book, even if Tim doesn't. Then there's the beginning of book #4 TAKE OVER AT MIDNIGHT. This is mainly about getting Lola into her world in a way that we can see it for the new and the series reader.
"Chief Warrant LaRue?"
Lola couldn't see who addressed her despite the bright airfield lights driving back the nighttime darkness. The helicopter that had come to fetch her kicked up a whirlwind of fine brown dust.
The dust coated everything everywhere in Afghanistan, and Bagram Air Base felt like the worst of it. It had taken less than ten minutes from arrival in-country for it to penetrate every pore of her being. Clearly you didn't need to brush your teeth here, you just chewed the air and they'd be sanded clean in no time.
Now she stood, bathed by the whirlwind, duffel in one hand and her free arm wrapped across her face to block the worst of the chopper's rotor-driven brownout with her uniform's sleeve.
"Yo!" she called out in what appeared to be the right direction.
The turbines didn't cycle down, the blades didn't even slow to idle, they stayed at flight speed, and the dust continued to roil upward in a never-ending supply from the ground.
No previously imagined neat little meet-and-greet on the ground.
No "Welcome aboard! We're so glad you're here!" entry to the innermost circle of U.S. military heli-aviation.
They had come to fetch her and return to base as if she were as exciting as a new artillery piece rather than only the fourth woman in history to qualify for the 160th SOAR and only the second female pilot.
A hand appeared from the dust and wrapped about her upper arm, firmly but not hard, and guided her into the maelstrom. Clearly she should've pulled on her flight helmet rather than clipping it to the pack strapped on her back. And tied back her hair, which now beat her about the face and neck until her skin tingled with the stings of the wind-whipped ends.
A pause and a shout in her ear stopped her before she could bang her knees on the Black Hawk helicopter's cargo deck. Considerate.
Then there's the moment where Tim and Lola truly meet. It's after they've flown into an unexpected battle and emerged unharmed, or so they think.
This time Lola waited for the blades to spin down and the worst of the dust to settle before jumping down.
She landed true, but she crumpled to the ground. When she tried to stand, pain from her leg flashed bright stars behind her winced-closed eyelids.
Someone was beside her in a moment.
Any attempts to declare she was fine were ignored.
She shut her mouth when she spotted the red stain and hole in her pant leg. She flexed her foot. The pain spiked and twisted, but the foot moved and the pain stayed on the surface.
"Just a graze," she managed through gritted teeth. She had enough training from her Combat Search and Rescue work to be an aid rather than a hindrance in a medical situation. "Some antiseptic, a bit of glue, and a bandage, and this should be fine," she announced for anyone who could be bothered to listen, which totaled absolutely no one.
She went to stand just as someone leaned down to pick her up. She felt a thump through her helmet followed by a loud curse as she dropped back to sit in the dust.
Shoving up her visor and looking over her shoulder, a vista of bright red greeted her. In the growing daylight she could now see the weight-lifter guy clearly. Tim. His hair crew cut, his skin a natural sun-kissed shade made deeper by the sun, and his nose flowing bright red where she'd smashed it with the back of her helmet.
By now, the crews were gathered around her. Here was her "Welcome to SOAR" moment, sprawled in the dirt with a bunch of soldiers staring down at her. Do not, she ordered herself, do not squirm.
What chance do they have of avoiding true love after that? It is one of the great joys I find as a writer, playing with that "What if?" moment. Peeking under the cover of human emotion and seeing just what is ticking away in the background. Hope you enjoy the book even half as much as I did.
Name: Lola LaRue
Rank: Chief Warrant Officer 3
Mission: Copilot deadly choppers on the world's most dangerous missions
Name: Tim Maloney
Rank: Sergeant
Mission: Man the guns and charm the ladies
The Past Doesn't Matter, When Their Future is Doomed…
Nothing sticks to "Crazy" Tim Maloney, until he falls hard for a tall Creole beauty with a haunted past and a penchant for reckless flying. Lola LaRue never thought she'd be susceptible to a man's desire, but even with Tim igniting her deepest passions, it may be too late now…With the nation under an imminent threat of biological warfare, Tim and Lola are the only ones who can stop the madness–and to do that, they're going to have to trust each other way beyond their limits…
ABOUT THE AUTHOR
M. L. Buchman has worked in fast food, law, opera, computers, publishing, and light manufacturing. It's amazing what you can do with a degree in geophysics. His Night Stalker Series have garnered starred reviews, top picks and have even been named an NPR Best Romance of 2012 (I Own the Dawn). He lives in Lincoln City, OR, with a loving lady and the coolest kid on the planet. For more information, please visit http://www.mlbuchman.com/.
To Purchase TAKE OVER AT MIDNIGHT: Amazon | Barnes and Noble | Books-a-Million | Chapters/Indigo | IndieBound | iBookstore | Sourcebooks | Discover a New Love | Powell's Books
One person to comment will win a copy of TAKE OVER AT MIDNIGHT:
To comment on ML Buchman's blog please click here.