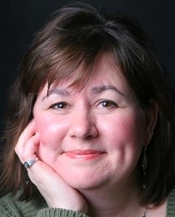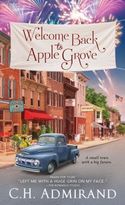 Home for the Holidays! It's a theme that has long been one of my favorites growing up and especially now that we have our grandson—with another grandson on the way! Holidays have always been a special time of year for me, but I'm not sure if it was the visiting or the baking that I loved more.
Visiting with relatives was always fun as a child, but easy too because we lived right next door to my Great Aunt and Uncle and two doors down from my Grandparents. It was the perfect way to grow up, giving us three homes instead of just one. The funny thing is we used to believe mom when she told us she heard Grandma calling us. We never doubted it, we just waved bye and ran out the back door and up the hill. Now that I'm a grandmother, I realize that dear old mom was using it as a ploy to get us out from underfoot. But no matter, we enjoyed the time with Grandma just the same.
I'm a homebody and love spending time in my kitchen and playing in the dirt in our gardens…although it's no longer the time of year for that…but I can look outside and watch the way our gardens are sleeping, knowing they will wake up and be in all their splendiferous glory come Springtime. Ahh…but first they get their well-deserved rest. 😉
I am gearing up for Thanksgiving as I write this blog. The turkey is thawing in the fridge and I've got all of the ingredients ready to bake pies. This year, we don't have as many different orders as two years ago. So I'll be baking Sweet Potato Praline, Blueberry, and Apple—our oldest son is making a Caramel Apple Pie—and doesn't that sound delicious? I may bake one more—a Rhubarb Pie since I have the Rhubarb in the freezer. But it all depends on how the time goes. 😉
By the time this blog goes live, I'll be busy baking Christmas Cookies! Have you figured out that I'm a carb-a-holic and love baked goodies yet? LOL! I'll be baking Pecan Crescent Cookies, Gingerbread Cookies, Raspberry Pinwheels, Peanut Butter Kiss Cookies, Sugar Cookies, and Anisette Cookies—all favorites in our house. Some we give away, but since everyone seems to be on a diet in my DH's office, I won't be making them cookies this year. Life is too short to diet around the Holidays—just sayin'. LOL!
What is your favorite type of Christmas/Holiday Cookie?
There's No Place Like Home…
Grace Mulcahy thought she'd finally gotten Apple Grove, Ohio, out of her system. Then she's lured back for a family barbecue and spies a broad-shouldered hottie hanging out at the grill. He somehow seems utterly at ease, whether flipping burgers or horsing around with her hellion nephews. Why didn't her brother-in-law tell her he had such gorgeous friends? Suddenly her mouth is watering for more than her best friend's famous pie.
Some fires aren't meant to be fought…
When firefighter Pat Garahan sees Grace, it's like a five-alarm bell goes off and he's the one ablaze. She says she wants to leave Apple Grove, but he will do whatever it takes to keep her around. The life of a firefighter isn't an easy one though, and he'll have to prove their immediate spark can have a lasting chance at love…
ABOUT THE AUTHOR
C.H. Admirand was born in Aiken, South Carolina, but grew up in New Jersey. She has been delighting readers with her Secret Life of Cowboys Series, featuring three cowboy brothers with Irish charm, as well as the Small Town USA Series, with the quirky characters of Apple Grove, OH. She lives with her husband, who is the inspiration for all of her heroes' best traits, in New Jersey. For more information, please visit www.CHAdmirand.com.
To comment on C.H. Admirand's blog please click here.