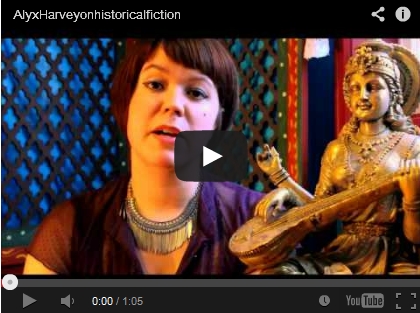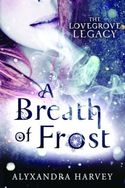 Stepping back into 1814 for A BREATH OF FROST was just like eating the most delicious, decadent dessert.
I adore the language, the complicated social etiquette I would never be able to follow, the candlelight and corsets.  And having loved both PRIDE & PREJUDICE, and the fantasy genre for as long as I can remember, combining them gives me the best of both worlds. I can have my cake and eat it too. Because frankly, that saying is just cruel. If I have cake, I am eating it.
With historical fantasy, I can take a landmark like London Bridge and fill it with goblin-men and witch-girls. I can add magic and strange creatures and secret powers. It's especially satisfying to give my girls an edge in an historical setting that strove to blunt them down.
Not to mention that there is instant romance to bowing gentlemen and curtsying ladies and kisses stolen in ballrooms. Just as there is instant danger to magic gone awry, restless spirits, and the threat of deadly curses. One without the other is like that cake without frosting.
And at the end of the day, people are people, whether they're in 1814 or 2014, whether they're wearing bonnets, cravats, or ripped jeans.
And cravats are just way more fun.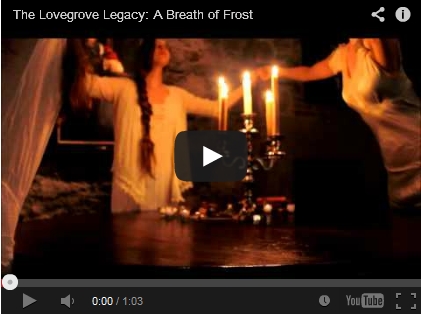 In 1814, three cousins—Gretchen, Emma, and Penelope—discover their unknown family lineage of witchcraft when their individual magical powers unexpectedly begin to manifest. Now, beyond the familiar manicured gardens and ballrooms of Regency London, a dangerous, alluring underworld available only to those with power is now open to the cousins.

But by claiming their power, the three cousins have accidentally opened the gates to the Underworld. Now ghouls, hellhounds—and most terrifying of all, the spirits of dark witches known as the Greymalkin Sisters—are hunting and killing young witches for their powers. And, somehow, Emma is connected to the murders … because she keeps finding the bodies. Can the cousins seal the gates before another witch is killed …or even worse, before their gifts are stripped away?

Pre-order: Kindle | nook | Kobo | Amazon | Barnes and Noble | Books-A-Million | Powell's Books | IndieBound

Alyxandra Harvey, popular young adult author of the Drake Chronicles, HAUNTING VIOLET, and STOLEN AWAY, is back with a bewitching new young adult fantasy series that will take readers through the streets of magical 19th century London. A BREATH OF FROST, the first installment in The Lovegrove Legacy (published by Bloomsbury Childrens) goes on sale January 7, 2014. It's full of witches, magic, family secrets, goblin markets, deer-people, and boys in cravats!

Alyxandra lives in a stone Victorian house in Ontario, Canada with a few resident ghosts who are allowed to stay as long as they keep company manners. She loves medieval dresses, used to be able to recite all of The Lady of Shalott by Tennyson, and has been accused, more than once, of being born in the wrong century. She believes this to be mostly true except for the fact that she really likes running water, women's rights, and ice cream.

Among her favourite books are THE WOOD WIFE by Terri Windling, JANE EYRE by Charlotte Bronte, and of course, PRIDE AND PREJUDICE by Jane Austen. Elizabeth Bennet is her hero because shes smart and sassy, and Mr. Darcy is, well, yum.

Aside from the ghosts, she also lives with husband and their dogs. She likes cinnamon lattes, tattoos and books.

Connect with Alyx at her Website | Twitter | Tumblr |Facebook | Pinterest

To comment on Alyxandra Harvey's blog please click here.