I'm so excited to be here to talk a little bit about EMBER OF NIGHT!
Ember of Night is a young adult paranormal romance about a girl from a broken home that has one goal in life—get her little sister away from their abusive father. If that wasn't a hard enough task, a hot stranger comes into her life and tells her she's the key to saving the world from a war between heaven and hell. But the world has never been kind to her, so who says it's worth saving?
E – E is for Electric. The chemistry between Draven and Harley is electric—even when they're arguing 🙂
M – M is for Magical. Harley's world is suddenly entrenched in magic when Draven opens her eyes to supernatural elements she never knew existed. 
B – B is for Blurry. The lines between good and evil are blurred the more Harley learns about her new world. 
E – E is for Edgy. Harley's journey is not an easy one. It's filled with sharp edges, fast drop-offs, and quick turns, but she meets each new challenge head on.
R – R is for Rage. Because of Harley's home life, she has an inner rage she keeps locked beneath the surface.
 *
O – O is for Outspoken. Harley meets a variety of supernatural creatures in her new world, including an ancient warlock who never misses an opportunity to speak his mind.
F – F is for Fascinated. Despite the terror that her new world brings her, Harley is fascinated by every new aspect, her mind opening to an entirely new way of thinking.
 *
N – N is for Need. The more she gets to know Draven, the more Harley realizes she might need him in a way she's never needed anyone before.
I – I is for Ignite. When her little sister's well-being is threatened, Harley ignites, ready and willing to do anything to keep her safe.
G – G is for Gracious. Harley and her little sister are shown kindness from her boss, who is a gracious, loving source of joy in her mostly gritty world.
H – H is for Humor. Even when faced with horrors she's never imagined, Harley manages to find humor in every situation because everything else would be too sad to take if she didn't.
T – T is for Thought Provoking. Draven speaks to Harley in a way that challenges her thoughts and forces her to dig deeper, to believe in herself, and value her worth in a way that no one ever has before.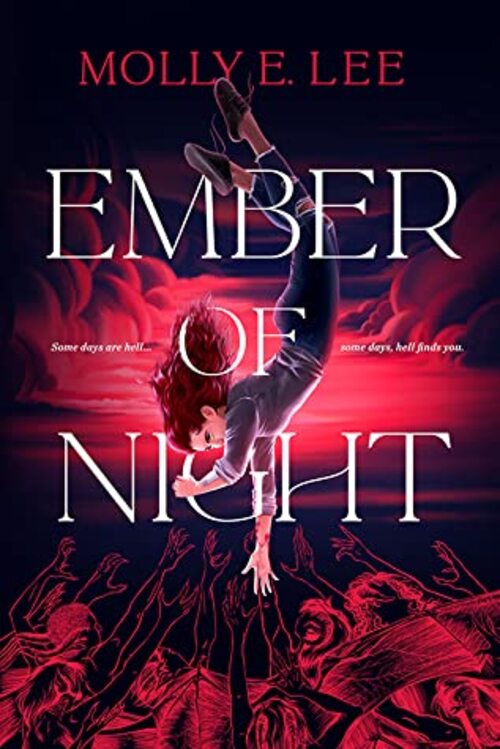 I've been told I was as useless as a weed most of my life. Mainly by my worthless father.
But I'd suffer anything to give my kid sister a better life—the minute I turn eighteen, I'm getting us the hell out of here. And some hot stranger telling me I am the key to stopping a war between Heaven and Hell isn't going to change that.
Let the world crumble and burn, for all I care.
Draven is relentless, though. And very much a liar. Every time his sexy lips are moving, I can see it—in the dip of his head, the grit of his jaw—even if my heart begs me to ignore the signs.
So what does he want?
I need to figure it out fast, because now everyone is gunning for me. And damn if I don't want to show them what happens when you let weeds thrive in the cracks of the pavement…
We can grow powerful enough to shatter the whole foundation.
Young Adult Paranormal [Entangled Teen, On Sale: May 4, 2021, Hardcover / e-Book, ISBN: 9781649370310 / eISBN: 9781649370440]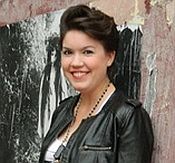 Molly E. Lee writes adult and young adult contemporary featuring strong female heroines who are unafraid to challenge their male counterparts, yet still vulnerable enough to have love sneak up on them. In addition to being a military spouse and mother of two plus one stubborn English bulldog, Molly loves hiking, enjoying the outdoors around her mountain home, and digging for treasures in antique stores. She is the author of Ask Me Anything, the Grad Night series, and the Love on the Edge series.