AT LIGHTHOUSE POINT is the third book in your Three Sisters Island series. What keeps you coming back to this setting and these characters? What do you do to keep it fresh and evolving for you as you write? 
To be candid, this island never gets old! There's the natural beauty, the quirky locals, the pull of a small town. And then there's just something about an island slows people down and makes them rethink a few things. I had more trouble wrapping the series up to say goodbye. The island, the people, all seemed so real.
Faith, Family, and Friendships are important themes in your work. How do you approach these aspects in AT LIGHTHOUSE POINT? What do you hope readers take away from these themes in your book? 
I hope that readers never feel like I'm whacking them on the head with the Bible. My goal is simply to nudge them to invite God into the conversation of their life. Once that foundation finds its footing, then other important pieces of life, like family and friendships, fall into place with more purpose.   
Blaine is a character who is returning to Three Sisters Island. She has some things to work through and this book takes her on a personal journey. What surprised you about writing Blaine?  
Blaine Grayson is the youngest sister in the Three Sisters Island series. Beautiful, creative, spontaneous—but at times, her obliviousness and self-preoccupation bordered on annoying (even to me!). In between book 2 and 3, she left the island to develop her culinary "voice," a pursuit that caused her practical, responsible older sisters to roll their eyes toward heaven.  
But let's be fair to Blaine. She felt stuck in a role in the family that she couldn't seem to shrug off. Change was what she wanted. Deep down, true inner change. And boy, does it ever happen. All because of a singular, defining moment.
What surprised me about writing Blaine? That particular scene. It was difficult to write, and I wondered if my editors might flag it to revise—but they didn't. They kept it, as is.
You've written in many different genres and subgenres—historical, contemporary, Amish… do you have a favorite genre to write in? Is there a genre you haven't written in yet that you'd like to tackle one day? 
I think writing historical fiction touches my heart, especially when I come across an unsung heroine whose story needs to be written (like in a recent release called THE MOONLIGHT SCHOOL). As for a genre I haven't written in yet–what a great question! I don't think I've ever been asked it before. There are moments when I wonder about writing suspense…then worry I wouldn't sleep a wink while writing the novel. Too easily spooked.  
I find that authors give the best book recommendations! What's something you recently read that you recommend? 
I just finished THE MIDNIGHT LIBRARY by Matt Haig for my book club and would definitely recommend it.
What can readers expect from you next? 
Working now on another contemporary romance set on a summer beach. And the main character has an ice cream shop! My husband is an ice cream maker—he's even been to Penn State's Ice Cream School. So…we're having interesting dinner discussions about flavor possibilities. He's made vanilla ice cream over 59 times (hardest flavor to do well because it is so pure). I keep throwing out wild ideas like Earl Grey Blueberry or Red Chile Brown Sugar. He looks at me like I'm speaking another language.
Stay tuned!
Rapid Fire Random Questions
Dragons or unicorns: Neither! Too weird.
Five people you'd invite to your book club (dead, alive, fictional, etc.!):  Jackie Kennedy, Dolly Madison, Eleanor Roosevelt, Abigail Adams. (I have no idea why they're all First Ladies!)
Some of your auto-buy authors:  Philip Yancey, Malcolm Gladwell, Tim Keller.
Favorite flower: Sunflower
Earliest celebrity crush: Davy Jones from the Monkees.
Random interesting fact you like to tell people:  That I know one fact about everything.
Hobbies you have (aside from reading and writing): Tennis and gardening and hiking
Dream vacation:  A soft summer day on a beach—any beach.
Sweet or salty snacks:  Salty!
You have a totally free afternoon – no deadlines, no obligations, no Twitter notifications!  What do you do?: Take the dog for a super long hike in the hills.
Thank you for letting me pop in today! I always enjoy connecting with book lovers.
Three Sisters Island #3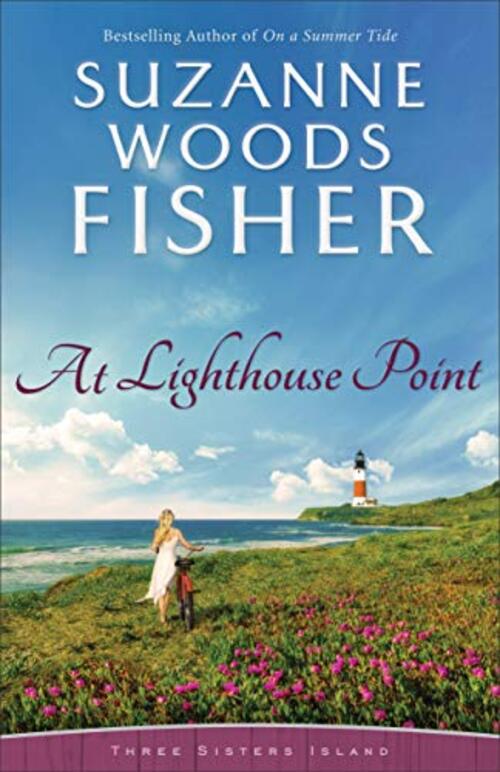 Blaine Grayson returns to Three Sisters Island with a grand plan–to take Camp Kicking Moose to the next level. Her dream starts to unravel when she discovers Moose Manor's kitchen has been badly remodeled by her sister, Cam, who doesn't know how to cook. Added to that blow is the cold shoulder given by her best friend, Artie Lotosky, now a doctor to the unbridged Maine islands.
As old wounds are opened, Blaine starts to wonder if she made a mistake by coming home. Little by little, she must let go of one dream to discover a new one, opening her heart to a purpose and a future she had never imagined.
Bestselling author Suzanne Woods Fisher invites you back to the coast of Maine for a story that reminds you to release what doesn't matter and cling to what does: faith, family, and friendships.
Christian | Romance [Revell, On Sale: May 4, 2021, Paperback / e-Book, ISBN: 9780800735005 / eISBN: 9781493430376]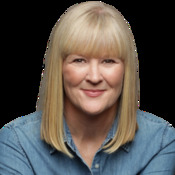 Carol award winner Suzanne Woods Fisher writes stories that take you to places you've never visited—one with characters that seem like old friends. But most of all, her books give you something to think about long after you've finished reading it. With over one million copies of her books sold worldwide, Suzanne is the best-selling author of more than thirty books, ranging from non-fiction books, to children's books, to novels. She lives with her very big family in northern California.