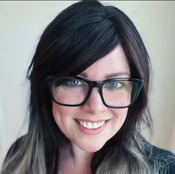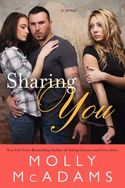 Oh, Brody, Brody, Brody. #Swoon (hopefully you'll be saying the same thing when you read SHARING YOU) Brody is a character you might want to shake, but you can't help but falling in love with. He's been married to a woman for six years, but he fell out of love with her long before they married, and he's more than positive that his wife never loved him. By trying to do the right thing by her, he ended up entering into a life that would slowly break him. His spirit, his fire for life, pretty much everything that makes Brody Brody has been dying since he married Olivia Reynolds. But he feels responsible for her, he feels like he owes it to her to take care of his wife who is only a shell of the girl he fell in love with in high school, and what kind of a man would he be if he left her? So every day he goes home to where his wife may or may not be, and stays on his side of the house to avoid her unless she's having one of her psychotic fits … we'll call them "episodes" for now … and tries to remain calm as she blows through every dollar he makes as a police officer.
Despite how it sounds, Brody isn't spineless. Something happened soon after they married that was enough to break him completely, and it had nothing to do with his wife—Olivia is just the added daily push. If you read CAPTURING PEACE, you already know what that event was, if you haven't … well you'll find out quickly in SHARING YOU. On one of the very rare days that he's able to get away from his wife to hang out with his brother and sister-in-law, he bumps into a girl who makes him feel alive for the first time in five years. A girl who makes him want to live, period. After running into her at random places, and thinking about nothing but her, he caves and goes to her bakery to find out what exactly it is about the girl.
He quickly finds out that life without Kamryn isn't a life at all, and knows that without a doubt, he'll do anything to be with her. It kills Brody that Kamryn is suffering through their relationship because of his marital status, but Brody quickly learns that leaving Olivia isn't as easy as trying to find her help and filing for divorce—and he'll do everything to keep the drama with his wife away from the woman he loves. Now that he's paying attention rather than avoiding her, it's evident that Olivia's episodes are nothing more than the best pranks she's ever pulled … and now he's being threatened to stay with her. Brody never stops trying to find a way out of his manipulative marriage, but as time goes on, Kamryn starts to second-guess everything about their relationship since all she knows is that Brody is still married. And Brody's constant fight to get away from Olivia and her family for a future with Kamryn, may prove to be too much when his world seems to come crashing down around him.
Molly's Daily Question: What about Brody's tug-o-war between a powerful family and the woman he loves are you looking forward to seeing the most in SHARING YOU?