First off, thank you for having me as a guest to talk about my book… Wardens of the Guild 2: ALL THAT SHIMMERS. This is a series that I've been thought about writing for quite a while before I actually put pen to paper. The characters have always been inside my head just waiting for their chance to be heard, and I must admit Murtagh and Eric were two of the loudest. Jory on the other hand was more of a surprise for me. He kind of snuck up on me and I'm very glad that he did so, because I believe he made the story so much more interesting… but interesting is better, right?
In a way ALL THAT SHIMMERS has set the precedence of how the following two stories in the series will be written. The continuing back story will be there throughout each book, as well as them both having their own personal stories to tell, so that the readers can fall in love with the main characters of each book as well. I can't tell you what they will be about as I never know until I sit down and start writing. I wish I could plan out a story in advance, but even if I did, it wouldn't be what actually the end result was. Honestly, if you could have seen my series synopsis I did way back in the beginning, you be thinking where the hell did she stray from the path?
Anyway, I need to stop rambling and get back to why I'm here and start talking about ALL THAT SHIMMERS… This is probably one of my favourite books to write, mainly because of Murtagh, or Tagh as everyone calls him. I liked him so much so that I created more of his species just so I could keep his storyline going. I wanted to have him be present in much more of the ongoing story.
In this story we learn that strengths and weaknesses comes in all shapes and sizes, and that some people may surprise you in the power they possess. We also learn that family is more than just blood connection, yet sometimes blood connection will overcome the most twisted of rivalries in a time of crises. Families stick together no matter what (well they do in my story—okay, only if they are on the good side). We also learn what it means to be a Draconian Warrior, and even more so what it means to be mated to one. Eric and Jory's lives will change forever when their mating bond to Tagh kicks in. And right alongside him they will feel the hatred of his kind from other people—thank god for family and friends.
Because this book follows on from book 1: THE REAL YOU… we do a little bit of recall so the readers if they haven't read book 1 will know what's going on, also I answer any questions that I may have left open in THE REAL YOU.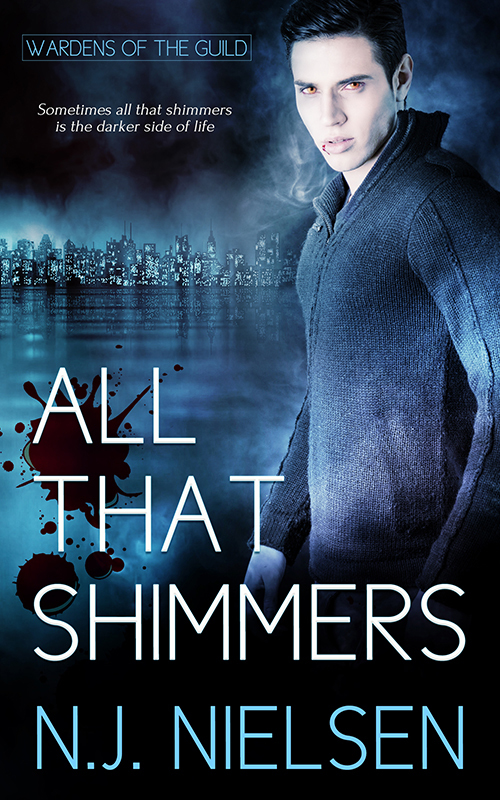 Sometimes all that shimmers…is the darker side of life
When the only world he'd ever known changed, Eric Meyers had to change along with it. Now he needs to figure out his next steps, especially when it comes to Tagh. Things get even more confusing when he starts dreaming about a man he doesn't even know.
Tagh's recovery from battle wounds isn't helped when he has to face Eric's continuing doubts. If that's not bad enough, he also has to deal with more of his kind turning up and what it all means. There are zoos out there filled with people, people who shouldn't even be there—people who need rescuing.
Jory has been held captive in one of these hellholes for the last few years. His dreams of Eric, a man he's never met, give him hope that help is on the way, but the waiting is hard. To save the others, Jory stands up to their jailers. The only problem is that he is just one against the many.
What fate brings together, let no person tear apart. But is the trio ready to face a future none of them had ever planned on? Between their enemies and their heavy responsibilities, Eric, Tagh and Jory have to work out more than their immense differences—they have to figure out if their very relationship is strong enough to survive whatever's coming next. Because come it will…
Gay / Lesbian | Romance Gay | Paranormal [Pride Publishing, On Sale: May 30, 2017, e-Book, / eISBN: 9781786515803]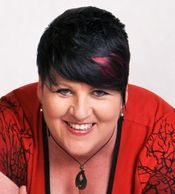 NJ needs to write like she needs to breathe. It's an addiction she never intends to find a cure for. When you don't find NJ arguing with Vlad, her muse, or writing about the wonderful men in her stories, you'll find her reading work by other authors she greatly admires. NJ lives on five acres situated in the SE of Qld, Australia with her family who all encourage her writing career (even if she does occasionally call them by her character's names), and her variety of pets. NJ thinks anyone who takes the time to read her stuff is totally awesome, and wants to thank you all.