1–What's the name of your latest release? 
ARCTIC BITE, book 2 of the Forgotten Brotherhood series.
2–What is it about? 
The Forgotten Brotherhood are a group of paranormal assassins. They aren't the monsters lurking under the bed. They're the ones that kill them.
3–What word best describes your heroine? 
The word that best describes Cassie Dobbs is strong. She's seen and done more than most people can imagine. To walk away from it all, knowing it will mean her death takes strength, courage, and commitment.
4–What makes your hero irresistible? 
Alexei is huge and quiet. Most people assume he's all muscle and none too bright. That is a huge mistake. As he likes to say, he's the total bear package—strength and determination mixed with a keen intellect and curiosity. He's laidback and surprisingly loveable in spite of being one of the most dangerous assassins on the planet.
5–Who are the people your main characters turn to when they need help? 
Cassie has cut all ties with her past in order to survive. Alexei is a loner with no family and only the Brotherhood to call on, and they're not exactly a social group, but he knows they'll have his back if necessary.
6–What do you love about the setting of your book? 
The book is set in Alaska. It's cold and starkly beautiful and isolated–a perfect place for a showdown between paranormal entities.
7–Are you a plotter (follow an outline) or a pantster (write by the seat of your pants)?
I'm more a pantster than a plotter. If I plot, I lose the drive to write the book. I know the basics about my characters when I begin. For me, everything starts with them. Once I have the first scene in my head, I start writing and trust the characters will do the rest. I've often said, I feel as though I'm simply taking dictation.
8–What is an ideal writing day for you?
I like to settle in at my desk after breakfast and write before my head gets full of daily life stuff. I can usually go two or three hours before I have to stop. In the afternoon, I'll do writing-related stuff.
9–Do you listen to music while you write, need total silence, or do you have the TV on?
I need silence. Music of TV distracts me from the writing.
10– How do you approach research?
It varies depending on the book and what I need. The internet is a treasure-trove of information. I use tourist guides, YouTube videos, maps and more. Whatever I need, I find.
11–What is your publishing journey story?
Back in the mid-90s, I wrote two book that didn't sell. I put them away and forgot about writing until 2003. I started writing again because I saw a call for a competition. I was late for the competition but kept writing and submitted my manuscript to an online publisher—something very new at the time. In October of 2004, my first book—Annabelle Lee—was published. (It's now released as Uncovering Annabelle.) And those first two books? They found a home and were published as Discovering Dani and The Way Home—the first two books in my Jamesville series. My writing style has changed so much since those early days. As a writer, I'm constantly growing.
12–Do you have critique partners/writing groups you want to give a shout-out to?
I get encouragement from readers and fellow writers daily, for which I am grateful. And my ex and I may no longer be married, but we remain good friends, and he still reads a lot of my stuff, (he's a writer, too) and we talk things through when I need to bounce ideas.
13–What're the most frustrating things about being an author?
All the non-writing tasks that are a part of the job–social media/website/blogs, etc. . . They're all amazing tools to connect with readers and other authors but they are time-consuming and terrifying for someone like me who is not technically inclined at all.
14–What's your favorite scent?
Two scents that I absolutely love are the sweet scent of freshly mowed grass and the delicious smell of freshly baked bread.
15–What movie will you watch no matter what if it's on TV?
I have several of these guilty pleasure movies–The Day After Tomorrow, Battleship, and Twister come to mind.
16–Do you like breakfast, lunch, or dinner best?
I'm like a Hobbit, I'm all about mealtime. Each has something to love about it. I never skip one.
17–What's one thing you wish you knew more about?
Technology. It constantly baffles me.
18–What's the silliest thing you've recently done?
I spend a lot of time alone. More so in these times of self-isolating. I talk to myself a lot. I tell myself it's a staff meeting. LOL When I make myself laugh I often wonder what others would think if they could see me. That makes me laugh harder.
19–What can readers expect from you next? 
I'm working on the next Forgotten Brotherhood book, which I'm excited about. For those who've read Fury Unleashed, they'll recognize Asher, the hero of book 3. I'm also working on a secret sci-fi romance project.
20–How can readers reach you?
They can check out my website at http://www.njwalters.com or my newsletter at http://eepurl.com/gdblg5. I can always be found on Facebook at https://www.facebook.com/N.J.WaltersAuthor. Readers can also follow me on Amazon at http://www.amazon.com/author/njwalters or BookBub https://www.bookbub.com/authors/n-j-walters.
Forgotten Brotherhood #2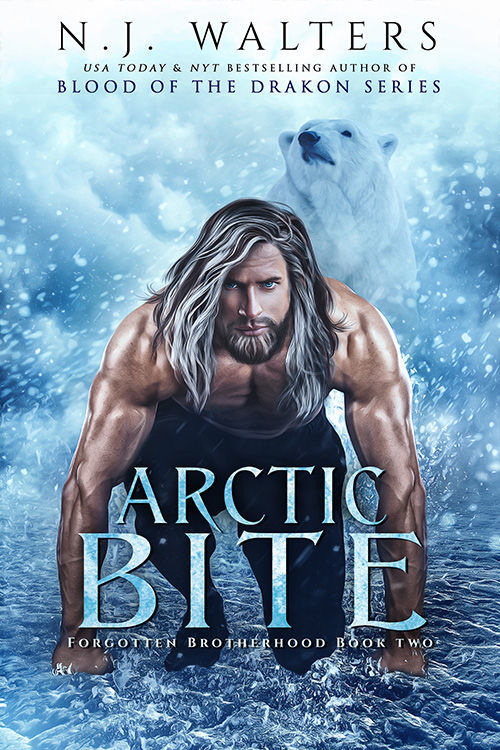 Being immortal doesn't mean you can't die. It just means you're damn hard to kill.
When Alexei Medvedev joined the Forgotten Brotherhood–paranormals hired to assassinate other paranormals–he knew it wouldn't be a cake walk. But his next target is one of Death's own Reapers gone rogue. For the first time since he started this gig, "damn hard to kill" feels more like "damn near impossible."
Tracking Cassie Dobbs brings him to a remote bar in small-town Alaska, where this hot-as-hell Reaper is casually serving drinks, as if she doesn't have a bounty on her head from Death himself. Alexei is dangerously intrigued. Everyone in the Brotherhood knows the first rule: don't fall for your target.
But Alexei soon has bigger problems to face than an unexpected attraction. They only send assassins after those who deserve to die. . . or so he's been made to believe. Now that he's met Cassie, though, he's not so sure.
What if everything he's been told is a lie, and the person he's been sent to kill is the only one who knows the truth?
Each book in the Fury Unleashed series is STANDALONE:
* Fury Unleashed
* Arctic Bite
Romance Paranormal [Entangled: Amara, On Sale: May 18, 2020, Hardcover / e-Book, ISBN: 9781682815960 / eISBN: 9781682815960]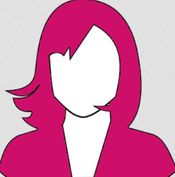 N.J. Walters is a New York Times and USA Today bestselling author who has always been a voracious reader, and now she spends her days writing novels of her own. Vampires, werewolves, dragons, time-travelers, seductive handymen, and next-door neighbors with smoldering good looks—all vie for her attention. It's a tough life, but someone's got to live it.