"I've never known why he did it," Sharine said, and right then, she was magnificent in her cold anger. "If I ever see him again, I will ask him—if I can stop myself from first stabbing out his eyes."
Titus approved of her bloodthirsty need for vengeance.
"I think at times, that I should release the anger," she said, "that my vengeance should be to erase him from my thoughts."
"You can erase his face and his eyes instead," Titus muttered. "And release your anger in his flesh." It would still not be enough.
An unexpected burst of that astonishing laughter that was sunshine falling in a rain over him. He clenched his gut against the glory of it. If he'd thought her beautiful before. . . well, if the Hummingbird was beautiful, Sharine with her blade of a tongue and golden laughter was extraordinary.
Fighting the urge to touch her, this being beyond his reach, he said, "Am I to take it that you have no more feelings for the blue-green donkey?" He had to break the moment, break his entrancement. "If you are pining for him, admit it now so that I can smite you for bad taste."
"Smite me?" Sharine couldn't believe he was serious, but he sounded so very solemn. "Surely you have someone in your court who occasionally pops the bubble of your enormous ego?"
His response was a thunder of sound. Shifting, he flew away from her. She watched him go without concern, knowing he wouldn't leave her behind. Titus stuck to his promises.
When he returned after sulking a short five minutes, it was to say, "How did you fool angelkind into thinking you a soft, ethereal creature? Did you sit each night in your home and cackle over the game you were playing?"
It delighted her that despite all he knew of her now, he treated her exactly the same. No pity or even a hint of feeling sorry for her. Titus, it seemed, had come to see not the Hummingbird, but Sharine—and he wished to pick a fight with her. Sharine found she wasn't averse to crossing swords with the Archangel of Africa.
It was dangerously exhilarating.
"Just as I'm sure you must sit in your room at night and think up wooing words that have women dropping at your feet." She fluttered her lashes at him. "Please do try out your prepared charm on me. I promise to be a receptive audience."
"You've been sent by my sisters." A horrified stare. "They cannot torment me in person, and so they've sent you to torment me by proxy."
To think of Titus as a beleaguered younger brother astonished and intrigued her in equal measures. She had so many questions, but there was no time to ask them because below them came a movement jerky and unnatural that made her blood run ice cold. "Titus."
From ARCHANGEL'S SUN published by arrangement with Berkley, an imprint of Penguin Random House LLC. Copyright © 2020 by Nalini Singh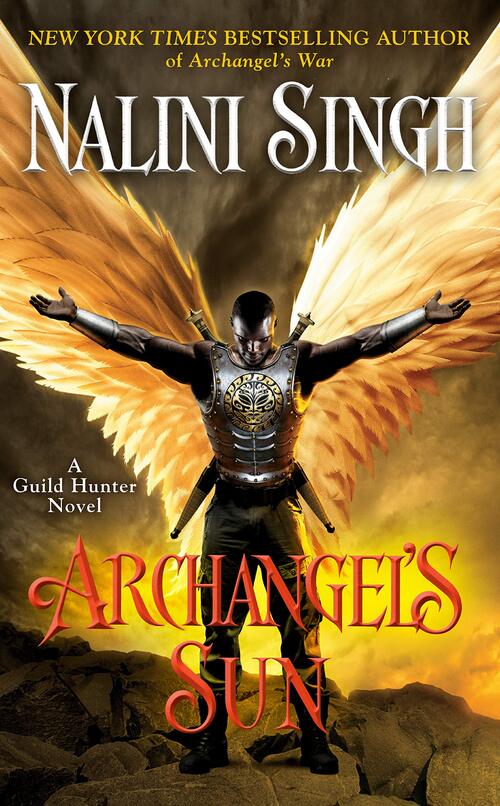 A horrifying secret rises in the aftermath of an archangelic war in New York Times bestselling author Nalini Singh's deadly and beautiful Guild Hunter world…
The Archangel of Death and the Archangel of Disease may be gone but their legacy of evil lives on – specially in Africa, where the shambling, rotting creatures called the reborn have gained a glimmer of vicious intelligence.
It is up to Titus, archangel of this vast continent, to stop the reborn from spreading across the world. Titus can't do it alone, but of the surviving powerful angels and archangels, large numbers are wounded, while the rest are fighting a surge of murderous vampires.
There is no one left . . . but the Hummingbird. Old, powerful, her mind long a broken kaleidoscope. Now she must stand at Titus's side against a tide of death, upon a discovery more chilling than any other. For the Archangel of Disease has left them one last terrible gift…
Romance Paranormal | Fiction Family Life [Berkley, On Sale: November 24, 2020, Mass Market Paperback / e-Book, ISBN: 9780593198124 / eISBN: 9780593198131]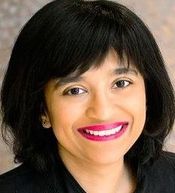 Born in Fiji and raised in New Zealand, Nalini has been writing as long as she can remember. Her stories always held a thread of romance (even when she was writing about a prince who could shoot lasers out of his eyes). She loves creating unique characters, loves giving them happy endings and she even loves the voices in her head. There's no other job she would rather be doing.