Hoping to escape the mother-­daughter conflict that was about to escalate to a new level, Emma hurried outside. Pausing on the snow-­covered path to the driveway, she allowed fat snowflakes to fall on her, even catching a couple with her tongue. Snow couldn't hurt you. She looked all around, taking in the other large homes, beautifully blanketed in snow, and the mountains behind them. This place was truly magical!
As she walked up the driveway, she spotted what looked like a caretaker's cottage and slowly approached it. Hopefully the ol' grump wasn't as bad as Gillian had described. Holding her breath, she tentatively knocked on the door, expecting a gray, grisly old man to answer. To her surprise, a younger man opened the door. Dressed in jeans and a plaid flannel shirt, he stared at her with a puzzled expression. She suddenly wondered if she'd knocked on the wrong door.
She smiled stiffly. "Sorry to bother you. I—I was looking for the caretaker, and I thought this was the right—"
"Yeah, yeah." He studied her with a furrowed brow. "This is, uh, the caretaker's cottage."
She blinked. "Oh, so . . . are you the caretaker?" For some reason this guy didn't look much like a caretaker to her. And she wondered why Gillian had taken such a dislike to him. Especially considering how good-­looking he was—­in a country boy sort of way.
He nodded with pursed lips. "And who, may I ask, are you?"
"I'm Emma. I, uh, I'm here with the Landers family. They've got the house throughout Christmas. But you probably know all about that."
"Yes, I know. And I'm West." He ran a hand through his shaggy auburn hair.
"West? That's an interesting name. I like it." Her smile was sincere now.
"Thanks." His dark green eyes flickered with interest. "So what can I do for you, Miss Emma?"
"Well, I guess we need some more linens and things. And Mrs. Landers thinks the bed pillows are a bit hard and—"
"The master suite has spare pillows and blankets in that trunk at the foot of the bed." He frowned as if she'd presented a great imposition.
"Oh, okay. Mr. and Mrs. Landers aren't using the master suite, but I can take—"
"Which room are they using?"
Emma explained how Mrs. Landers didn't want to go up the stairs. "They took the room on the first floor."
"That's good." He rubbed his chin. "So no one's using the master suite then?"
"Actually, I'm in it," she confessed. "I can't believe I scored the best room in the house. But no one seemed to mind. The view up there is so spectacular. I've never seen anything like it before. Have you ever been up there?"
He seemed amused. "Yeah, a time or two."
"Yes, of course you have. So anyway, Mrs. Landers needs some softer pillows and more bedding. Should I take things from the master suite, or is there a linen closet or something somewhere?"
He let out an irritated groan. "Yeah, yeah . . . of course."
"Maybe you can just tell me where it's located." This must be his grumpy side. "And then I can take care of it myself. I don't want to trouble you."
"Might be easier to just show you." He reached for a ski parka hanging by the door.
"Do you mind?"
The edges of his eyes crinkled like he was about to smile. "No, I don't mind." He slipped on the parka and stepped out. Then instead of going to the front door, he led her around back and, using a key, unlocked a door. "This is the mudroom." He led her through a large room that was well equipped with skis, snowboards, snowshoes, and miscellaneous other sporting goods.
"Wow, this looks like a miniature ski shop," she said. "The homeowners must be very rich."
"I guess." He shrugged as he led her through another door. "This is the laundry room." He looked around the spacious room with two sets of washers and dryers. "There should be a cabinet in here where the linens are stored . . . somewhere."
"Meaning you don't know exactly where the linens are kept?" she asked with suspicion. Was he truly the caretaker, or was she being taken in?
"Well, this is the housekeeper's purview. Of course, she's not here right now. She only comes in three days a week—­and she was just here today getting things ready for the Landers family." He tried a cabinet to reveal cleaning supplies and then another with paper products. Finally, he opened a cupboard stacked with linens and bedding. "Bingo."
"Thank you. So if we have other questions, should we direct them to you? Or wait for the housekeeper?"
He rubbed his chin. "Well, I'm not sure I'll be around during the holidays."
"Yes, of course." She nodded. "You probably have family . . . someplace to be. Naturally, you have a life."
His dark eyes twinkled. "Well, yeah. Doesn't everyone?"
She looked down at the floor. "Yes, of course."
"Are those people—­the Landerses—­your family?" He peered at her with a curious expression.
"No, they're not family. I'm just friends with the daughter. My parents are in Africa . . . so I spend holidays with the Landerses."
"Your parents are in Africa?"
She quickly explained about the mission school. "But that's probably too much information."
"No, I think that's really cool." He nodded. "You must be proud of them."
She nodded. "I am. Not everyone understands what they're doing . . . or why."
"So you're pretty good friends with the Landers family?" He sat on a folding counter, swinging his legs.
"I guess so. I've known Gillian for years."
"Is that the one who spoke to me in the driveway?"
"Yes. You met Gillian." She explained about Gil's brother, Grant, and his friend, Harris. "Harris is actually a good skier. So he's pretty jazzed about being up here. And I guess Grant's more of a beginner skier. But Gillian . . . not so much."
"And you?"
She laughed. "I've never skied. To be honest, I'd never even seen real snow until today."
"You're kidding!" His eyes lit up. "What do you think of it?"
"I love it." She sighed. "And I do want to learn to ski."
"Well, you couldn't ask for better snow."
"That's what Harris said. And he's promised to teach me."
"So are you and Harris a couple?" He slid down off the folding counter.
"No. In fact, Gillian will probably be upset if Harris gives me ski lessons."
"So they're a couple then?"
"No. Not yet. Gillian is hoping." Emma felt surprised at herself—­she wasn't usually this friendly with a strange guy, and yet he was so easy to talk to . . . and so much more peaceful than Gillian and her family.
"So how will you learn to ski?"
"I thought I could sign up for a class or even private lessons. Do they have something like that up here?"
"Sure. But it can be booked up this time of year if you don't have a reservation."
"Oh, yeah, I forgot about the holidays."
"But I could teach you."
"You?" She wasn't too sure about this. "Don't you have your job here—I mean caretaking?"
He chuckled. "Not as much as you might think."
(C) Melody Carlson, Revell/Baker Publishing Group, 2020. Use with permission from the publisher.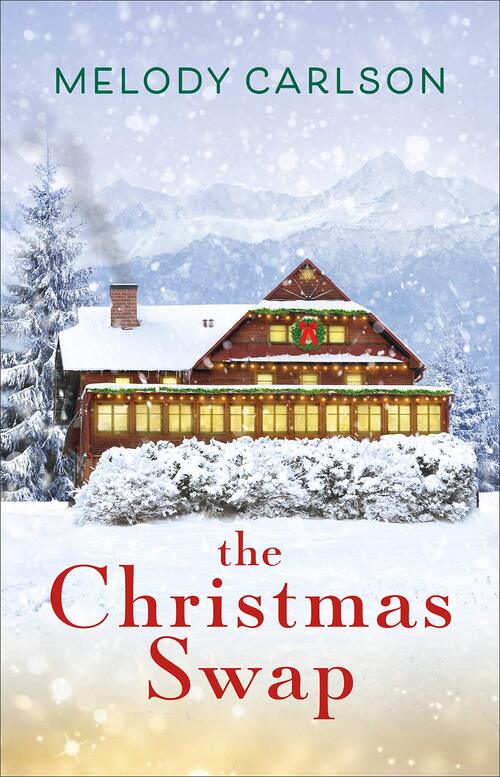 All Emma Daley wants this holiday season is a white Christmas. But the young teacher and struggling musician sure can't find that in sunny Arizona. Luckily, there's someone living in a perfect mountain home in the Colorado Rockies looking to make a vacation trade this year.
Tyler Prescott is an in-demand songwriter and talented musician who put his own singing career on hold to write songs for celebrity acts to perform. When his mother convinces him to do a vacation trade for Christmas, he never imagined one of the houseguests would be so sweet–or so strikingly pretty. Naturally, he decides to stick around, and, to get better acquainted, he poses as the house's caretaker. But when Emma's friend Gillian discovers his true identity and sets her sights on him, things
get . . . messy.
Fan favorite Melody Carlson is back with another delightful Christmas tale to warm your heart on those cold winter evenings.
Romance Holiday | Inspirational Romance | Holiday [Revell, On Sale: September 1, 2020, Hardcover / e-Book, ISBN: 9780800738020 / ]
A perfect book to curl up with by the fire and catch some cozy Christmas romance vibes!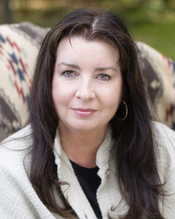 Melody Carlson is the award-winning author of over two hundred books with combined sales of more than six million. She is the author of several books, including the bestselling The Christmas Bus, The Christmas Dog, Christmas at Harrington's, The Christmas Cat, The Christmas Joy Ride, and The Christmas Angel Project. She received a Romantic Times Career Achievement Award in the inspirational market for her many books, including the Diary of a Teenage Girl series and Finding Alice. She and her husband live in central Oregon.