Welcome to Fresh Fiction, Nalini! Can you tell us a little bit about your latest novel, A MADNESS OF SUNSHINE? 
A MADNESS OF SUNSHINE is my debut thriller. Set in an isolated town on New Zealand's rugged and stunningly beautiful West Coast, it's about all the different faces people wear, all the secrets we keep, and how well we ever know one another. The New Zealand landscape is an integral character in the book, a place that'll take your breath away…and a place so wild and empty that bodies could disappear without a trace.
A MADNESS OF SUNSHINE marks a change of genre for you! What inspired this change to write a thriller? Did you find anything surprisingly different than writing paranormal romance?
I've always enjoyed mysteries and thrillers, and many of my paranormal romances have a mystery element or subplot. So it wasn't a huge shift to write a pure mystery – it was more a case of having the right story and the right setting.
Anahera Rawiri left her small New Zealand hometown of Golden Cove eight years ago, but returns to find things similar, but with some frustrating differences. What does her return home mean to Anahera? How is she different from the young woman she was all those years ago, and how does she change once she returns? 
I can't answer these questions without spoiling the book, so all I'll say is that Anahera's past is something we learn about through the course of the book, and it affects both how she sees certain people and how she responds to the situations that unfold in the story.
As the only cop in Golden Cove, there's more to Detective Will Gallagher than the straightforward police officer Anahera initially assumes. Will is a newcomer in town and has a hard time getting residents to take him seriously and to trust him to do the right thing. How does this new position affect Will's ability to do his job? Why is it important for him to do well?
Will is the only source of law and order in the town – if he fails, there is no backup. But the thing is, Will doesn't care if people like him – he's still going to do his job and he's going to do it well.
Your descriptions of the New Zealand coast are truly gorgeous! Why did you choose this small town as the setting for your novel? 
I was struck by the stark, wild beauty of the West Coast of the South Island the first time I traveled through it. It's breathtaking, but at the same time, it can be incredibly dangerous. I've wanted to set a novel there for a long time, and when I had the idea for this story, the setting just felt right.  
The busy Christmas season is upon us! Do you have any fun family traditions? 
My family usually hosts a big barbecue/lunch party for our extended family and friends. It's summer here, so – as long as the weather holds – it should be a fun outdoor event with much eating involved.
What can readers expect from you next? 
My next release after MADNESS is a contemporary romance featuring a rugby-playing hero. After that will be my next Psy-Changeling novel. And I'm also making notes on my next thriller.
Rapid Fire Random Questions
Favorite candy: Chocolate (as far as I'm concerned, it's a food group).
Favorite way to be kind to yourself: Doing my nails while watching a favorite TV show.
Best compliment you recently gave to someone: I told an author I loved their upcoming book. I know how much such words mean to me as a writer, so I like to contact authors when I enjoy their books.
Favorite flower: Petunias. They're so joyous and colorful and happy.
Random interesting fact you like to tell people:  You may have heard that a group of crows is called a murder of crows, but did you know that a group of owls is called a parliament of owls?
Best vacation you've ever taken: Antarctica. It's like a different planet!
Cake or pie: Cake
Last book you read that you really LOVED: The Bromance Book Club by Lyssa Kay Adams
You have a totally free afternoon – no deadlines, no obligations, no Twitter notifications!  What do you do?: Go out in the garden for a while, then have a cup of tea and read a book I've been saving to inhale.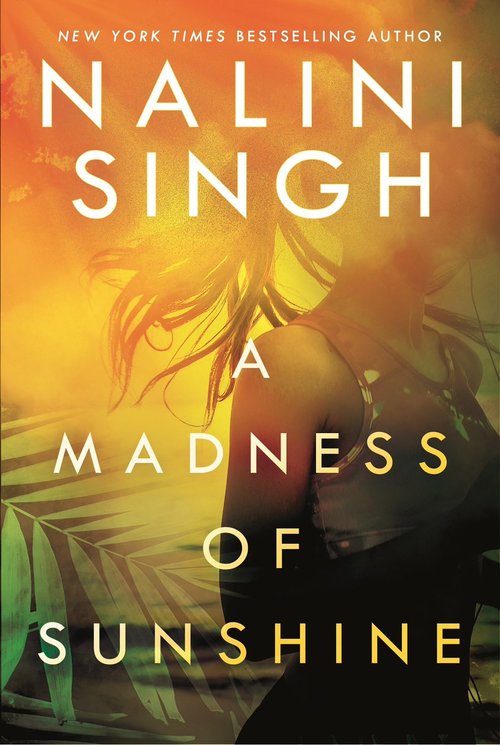 New York Times bestselling author Nalini Singh pivots in a new direction with her first mainstream thriller that will be sure to keep readers on their toes.
Anahera Rawiri left New Zealand at twenty-one, fleeing small-town poverty and the ghosts of her childhood with no plans to look back. But eight years later, she returns, seeking familiarity as respite from the shattered remains of her new life. And despite the changes brought on by a bump in tourism—the shiny new welcome sign at the town line and a decidedly less shiny new police presence—Golden Cove appears much as it ever was: a small settlement on the savage West Coast of the South Island, populated by all the remembered faces and set against a backdrop of lush greenery, jagged cliffs, and crashing waves.
Detective Will Gallagher knows all about ghosts; his own chased him out of a promising career in Christchurch, landing him as the sole cop in a quaint town where his most pressing concerns are petty theft and the occasional drunk. When Golden Cove resident Miri Hinewai goes out for a run and fails to return, Will finds himself heading up a missing person's search that rapidly escalates into an official investigation after this case is connected with similar ones from the past. As an outsider, Will begins to rely on Anahera's knowledge of the area and its residents to help him delve into Golden Cove's secrets, and to determine whether it shelters something far more dangerous than just an unforgiving landscape.
Thriller [Berkley, On Sale: December 3, 2019, Hardcover / e-Book, ISBN: 9780593099131 / eISBN: 9780593099087]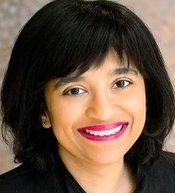 Born in Fiji and raised in New Zealand, Nalini has been writing as long as she can remember. Her stories always held a thread of romance (even when she was writing about a prince who could shoot lasers out of his eyes). She loves creating unique characters, loves giving them happy endings and she even loves the voices in her head. There's no other job she would rather be doing.