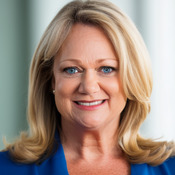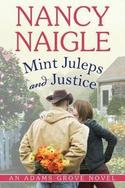 Do I prefer writing Alpha or Beta heroes and why? Oh gosh…I think all my guys are a little of both. I like a strong man that isn't afraid to be soft and gentle. What I like comes out in my heroes, of course. I mean…I have to hang out with them non-stop for months…I better love them!
Where do I find the inspirations for my heroes? Some are simply favorite traits from men I know. Some from well-known entertainers that we all know. The inspiration for Cody Tuggle in OUT OF FOCUS and PECAN PIE AND DEADLY LIES was Bret Michaels. From a looks perspective he was kind of a Toby Keith/Bret Michaels combo, but what struck me as I watched Celebrity Apprentice was that Bret Michaels was so much more than what he came off as on Rock of Love and in the tabloids. I was so impressed with how kind-hearted and sincere he was and his daddy/daughter moments absolutely melted my heart.
My husband just passed away last week. He was a man's man. Very rugged. Handsome. There wasn't anything he couldn't do. He had an amazing quick wit and there are lots of little pieces of Mr. Mike in all of my heroes.
If my hero was a famous actor, who would it be and why? Depends on which one we're talking about. I can tell you that Derek is the hero of the next Adams Grove novel. You'll meet him for the first time in the Valentine's Day short story collection titled WRAPPED AROUND YOUR HEART. I picture Kevin Costner as I'm writing that one. Not a bad way to spend your day.
MINT JULEPS AND JUSTICE just released on 2/1. It's the fifth book in the Adams Grove series.
Welcome to Adams Grove…where wrongs are righted with just desserts.
Luck abandoned Brooke Justice during her nasty divorce. Desperate to escape her malicious ex-husband, she relocated to the small town of Adams Grove, Virginia. When someone breaks into her new house, she suspects her ex bears the blame for the crime. With no evidence and little help from the police, she asks a private investigator to take her case—a private investigator whose sexy broad shoulders and stunning blue eyes make her question her decision to swear off relationships forever.
Mike Hartman fled Adams Grove when a devastating loss left his heart in pieces. After years overseas in the military, he's finally returned home, determined to start anew as a private investigator. Then Brooke walks into his office, awakening something he hasn't felt in years. Can they both move on…into each other's arms? Or will the pain of the past—and the dangerous threat lurking in the present—destroy their new beginning?
About Nancy
Nancy Naigle writes love stories from the crossroad of small town and suspense.
With a career spent on the cutting edge of technology in the banking industry, Nancy spends her extra time writing the kind of stories she likes to read, in hopes that just maybe other career gals can find an escape from their hectic lifestyles in the make believe worlds she creates. Website | Facebook | Twitter | Pinterest
To comment on Nancy Naigle's blog please click here.