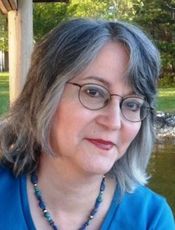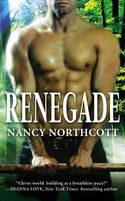 Any book I like well enough to keep after reading it is one I'm likely to read again.  Okay, maybe not this year.  Or next year.  But sometime.  Walking around piles of books in the floor, though, recently convinced me I had to be stricter.  I realized I hadn't pruned the romance shelves in a dozen years.   The mystery/suspense,  science fiction/fantasy, and general fiction shelves also hadn't been touched in a long time, but I figured I'd start with the genre that had the biggest overflow.
Looking at the books I kept, I realized they all had certain elements in common. They all had romance, of course, but they also involved adventure and action, which some friends and I like to call "boom."  Maybe the characters have to step into uncharted territories in their lives or go to strange new places or dare things they dread.  Maybe they have paranormal gifts they need to master.  Maybe they're called to face unexpected destinies.  In some way, though, they must stretch themselves, and that not only creates conflict but carries an element of risk that makes it adventurous.
An example would be Kathleen Woodiwiss's SHANNA.  The story of the hero and heroine's secret marriage moves from England across the Caribbean and ultimately to the Virginia colony.  When pirates kidnap Shanna, Ruark must defeat their captain to save her.  So there're swashbuckling swordplay and danger aplenty though such action isn't a dominant element in the book.
The story is about Ruark's efforts to win Shanna's love and the way his love for her changes her.  Although she's initially a brat much of the time, he's so terrific and sees so much good in her that I stayed with their story.  In the end, Shanna's love for Ruark transforms her into a stronger, more compassionate person.
When I look at my other shelves, the romance won't be the dominant element.  The adventure and the boom will be more prominent.  On the mystery/thriller shelf, I know Jon Land's Caitlin Strong thrillers will stay.  They have a definite romantic thread (between a Texas Ranger and an ex-Green Beret who used to be a mob enforcer, no less!).  So do C. S. Harris's Sebastian St. Cyr Regency mysteries, Karin Slaughter's and Zoe Sharp's thrillers and David Baldacci's King and Maxwell books.  Sherlock Holmes isn't as heavy on action and has almost no romance, but the mysteries always lead Holmes and Watson into adventure.  I could say the same for Tony Hillerman's Navajo mysteries.  All of these are guaranteed to survive the pruning.
The books likely to stay on the science fiction/fantasy shelves range from traditional science fiction and fantasy like Isaac Asimov's Foundation trilogy, David Weber's Honor Harrington books, and THE LORD OF THE RINGS to more romantic series like Ann Aguirre's Sirantha Jax and Laura Anne Gilman's Retrievers, with a wide range in between.  All involve adventure and varying degrees of boom.
An exception that doesn't involve this mix of elements is my favorite book on the general fiction shelf, Harper Lee's TO KILL A MOCKINGBIRD.  Built around the framework of Tom Robinson's trial, the story has no romance and almost no boom but stretches the characters' boundaries and leads them to see their world differently.  I know this book is never leaving the shelf.
What about you? Do you prune your keeper shelves regularly or only when you must?  What kinds of books do you consider keepers, and are any of the ones I've listed among them?   One commenter chosen at random will receive a Keeper Kase (an album for keeping signed cover cards for ebooks), a signed cover card for my November 6 paranormal romantic suspense release, RENEGADE, and a sneak peek at the book via NetGalley.
To comment on Nancy Northcott's blog please click here.