Welcome to Fresh Fiction! Can you tell us about the Broken Pieces series, and your latest novel, NOTHING BUT THIS? 
Hello. Thank you so much for having me back to chat about my new release.
The Broken Pieces series is a duet set on the same timeline. Each book focuses on a different couple and their stories, while separate, occur at the same time, around the same events. It was challenging to write because while some conversations are repeated, they're shown from different points of view in each book and the emotions surrounding them are definitely not the same. The stories are also very different and can be read as standalone novels.
NOTHING BUT THIS focuses on Greyson and Libby, the events surrounding their daughter's birth is what kickstarts the series. Greyson doesn't believe the baby is his and says some extremely hurtful and unforgivable things at the start of this book. Libby leaves him and promises him that he will come to regret what he has said. Her words prove to be prophetic because Greyson's regret and remorse sets in almost immediately. This story tells of Greyson's fight to win his family back.
NOTHING BUT THIS is a second-chance romance. Libby and Greyson have a long history and have hurt the other deeply, so their story is emotional and yet very rewarding! Did the history between your hero and heroine pose any challenges while writing this book?
Definitely. They have both made a lot of mistakes leading up to this book. Finding a way to make their redemption arcs, as well as their journey toward forgiveness and a new start together, believable and relatable was extremely challenging.
Soon after she gives birth, Libby receives a bombshell confession from her husband – he can't have children. Of course, he assumes the worst, and Libby is left alone. What did these devastating circumstances do to Libby after years of married bliss? 
Well at this point, while they've known each other for most of their lives, they had only been married for nine months or so. Despite the short duration of their marriage, Libby did love Greyson and his confession absolutely destroyed the love and faith she had in him. If she had been a weaker character and if she didn't at that point have someone other than herself to think of, I'm not sure how she would have reacted. But despite the shock, pain and anger she felt at his betrayal, she soldiers on and decides makes something of her life.
Throughout NOTHING BUT THIS, Greyson has to come to terms with various mistakes he's made (not that Libby is totally innocent in some of her actions!)… I love a good hero grovel! As Greyson realizes he's going to have to work to get back into Libby's good graces, what steps does he take? Are these the actions that solidify his place as a swoon-worthy 'book boyfriend'?
I think what makes Greyson special is his vulnerability and uncertainty. He has made a massive mistake and he knows it. He wants his wife back and he decides that he's going to get her back, but what makes his grovel so special is that he has absolutely no idea how to go about it. Usually completely self-assured and arrogant, he always knows what his next step is going to be, but Libby keeps him on his toes and nothing seems to work. I don't think that there is one single grand gesture in this book. It's his endearing, bumbling, hit or miss do-gooding that makes him so swoon-worthy. He's on completely unfamiliar territory. The cushion of his wealth and privilege is stripped away and what we're left with is a guy usually at home in three-piece suits suddenly feeling lost in jeans and t-shirts, trying to fix the plumbing and change baby diapers. It's sweet and it's completely sincere. I think that clueless sincerity is what makes him the best kind of book boyfriend.
Many of your novels are very emotional and gut-wrenching – in the best way! What draws you to these types of stories?
That's quite simple, I absolutely adore reading a great emotional romance novel. Back when I was a teen and just discovering romance novels, I couldn't get enough of those kinds of stories. I loved the awful alpha hero who did wrong by his heroine and then had to win her back. Unfortunately, not many of them earned back their ladies' love in a way that I found totally satisfactory, so I started making up my own endings. In my version the heroine always made him suffer that much longer and only when he had properly understood the error of his ways, would she take him back. Eventually, I wasn't satisfied with just rewriting endings in my head and started making up my own love stories.
I noticed on social media that you have quite a few pets! Would you tell us about them, and share a few pics?
I'm always happy to talk about my fids (furred/feathered/finned kids). I started with only Oliver (well his full name was Sir Oliver Spencer-Anders). He was the most gorgeous violet pied budgie you've ever seen. I bought him while I was still living in Japan and then moved heaven and earth to bring him to Cape Town with me. He was my writing assistant and constant companion. A great talker, who always knew when to bolster my ego with a well-timed "pretty mummy" (I totally didn't teach him that. Lol). Sadly, I lost him in March. After seven and a half fantastic years. I miss him a lot. 
I also have Maia and Hana, a couple of chocolate and white short-haired chihuahuas. Hana is super sweet and wouldn't hurt a fly. Maia has attitude for days and only trusts a select few people. She's a total prima donna. Both of them love dressing up (okay maybe I've fooled myself into believing that. But they look super cute in tutus). 
Then there's Baxter, a yellow and green budgie who hates everybody and spends his time romancing his reflection and plotting ways to take over the world. And a recent addition to the family is Matilda, a pretty powder blue budgie. She's a destructive force of nature and loves ripping bits of paper apart. She's so cute.
The rest of the menagerie consists of an assortment of fish, who spend their time aimlessly swimming around looking pretty. They seem to live for dinner time.

What can readers expect from you next?
I'm currently working on a dark, angsty slow burn romance. With lots of sexual tension.
Rapid Fire Random Questions:
Favorite candy: All the chocolate 😀
Favorite way to be kind to yourself: A spa day that includes a head to toe Swedish massage.

Best compliment you recently gave to someone: "Your work is absolutely stunning" – to the woman doing my tattoo (I'm having a watercolor tattoo done and the artist is exceptionally talented)

Favorite flower: Gerbera daisies. They're so friendly and pretty.
Random interesting fact you like to tell people:  Hippos are the most dangerous animal in Africa (I used this all the time when I was teaching in Japan. The kids loved it!).
Best vacation you've ever taken: Thailand with a group of friends. It had a bit of everything, lounging beside the pool, lounging at the beach, lounging by the bar. Just lounging with good friends. Best holiday ever!
Earliest celebrity crush: Johnny Depp in 21 Jump Street (I feel so old now)
Cake or pie: Cake, please. Chocolate if you don't mind.
Last book you read that you really LOVED: Devil's Daughter – Lisa Kleypas. Loved it.
You have a totally free afternoon – no deadlines, no obligations, no Twitter notifications!  What do you do?: Take Maia and Hana for a walk on the beach. Boring I know, but the girls would love it.
Broken Pieces #2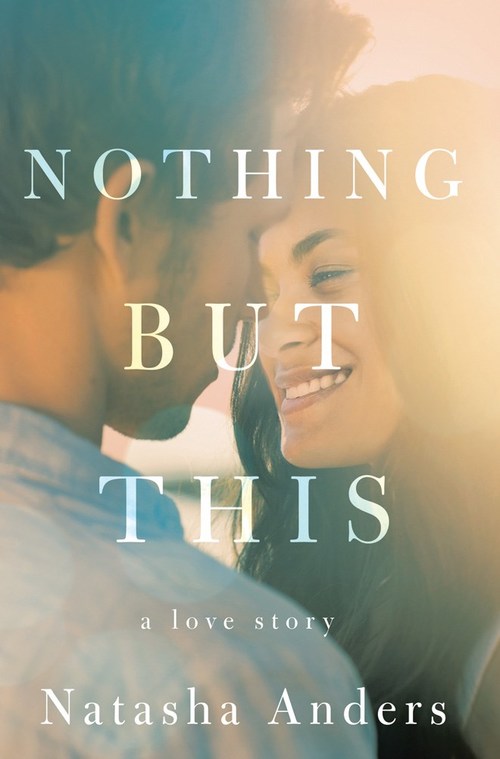 A married couple yearns to rediscover lost love in this
novel about forgiveness, reconciliation, and emotional
growth.
It's always been complicated between Libby Lawson and
Greyson Chapman—and married life isn't any simpler. But when
Libby gets pregnant, she at last sees a bright future ahead.
There's just one problem: Greyson says he's sterile.
Furious, Greyson abandons the young family. Equally furious
and deeply hurt, Libby cuts all ties with him. After all
these years, it seems their relationship has finally
expired. But love is resilient and endures even when you
don't want it to. Greyson still longs for Libby, and though
Libby's heartbroken by Greyson's lack of trust, she holds
out hope for a complete, happy family.
And so they embark on the journey back to each other, wary
of all the obstacles between them. It's been a long road
already—one strewed with fear, doubt, and misunderstandings.
Will they keep looking to the past, or will they look to
each other and walk hand in hand toward a broad new horizon?
Romance Comedy [Montlake Romance, On Sale: July 30, 2019, Trade Size / e-Book, ISBN: 9781542094412 / ]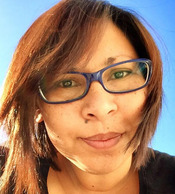 Natasha Anders was born in Cape Town, South Africa. She spent the last nine years working as an assistant English teacher in Niigata, Japan, where she became a legendary karaoke diva. Natasha is currently living in Cape Town with her temperamental and opinionated budgie, Sir Oliver Spencer, who has kindly deigned to share his apartment with her.
***
Fresh Fiction Editorial Manager Danielle Dresser is an avid reader, lackluster-yet-mighty crafter, and accomplished TV binge-watcher. Once upon a time, she was a publisher publicist and continues to cultivate her love of books and reading by chatting with the best authors in the business. She lives in Chicagoland with her very own romance hero husband, darling daughter, and two tempestuous cats. Follow her on Twitter and Instagram, @dj_dresser.