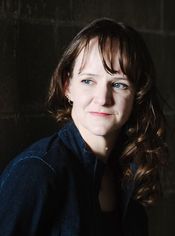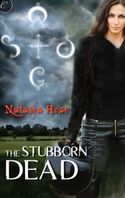 I rediscovered My Little Ponies in my early twenties. My folks were going through a divorce, and I wasn't taking it too well. If I had to sit down and do a bit of self-analysis, I guess I could say I it was a subconscious need to reconnect with happier times that drew me to eBay, and that first fateful search for My Little Ponies from the eighties. I proceeded to get into not one, but two bidding wars, the second one a little more dramatic than the first. However, I wasn't going to let that never-removed-from-box baby sea pony get away. No sir! (Especially not when I hadn't had one as a kid.)
Ah, the thrill of victory! And the start of a habit that has served my writing in the most roundabout fashion.
Turns out I'm a tactile, emotional collector, which is a nice way of saying I don't mind if the item of my affection has a bit of play wear (that's what Mr Clean Magic Erasers and kiddie shampoo is for), and if it comes in a box, it won't stay that way. (Unless it's a Comic-Con collectible. Then it stays mint-in-box, by order of my younger sister – a dedicated MIB collector.) I gain the greatest joy from holding toys, styling their hair, posing them, arranging them according to who I feel would be a good 'shelf buddy'. Taking a few minutes to rearrange little details here and there helps me step out of my otherwise hectic day, quiet my mind, and take a breather. My ponies (and now my Monster High, Pullip and Blythe dolls) provide me with a sense of peaceful, innocent happiness. Which in turn has helped me overcome writing blocks, and even, at one point, gave me some insight into the personal history of the heroine in my novella, THE STUBBORN DEAD. (I now know what her favourite toy was, and the fact that she still has it. Information that unfortunately never made it into the novella, but I've tucked away as a touching back-story detail for a later project!)
And what if I have a more serious bout of writing-related angst? Well, I have a tub full of 'bait' ponies and a large stash of clays and paints – customising toys, it turns out, is extremely therapeutic as well.
What do you do to help unwind when you're feeling harried or stressed? And if you happen to be a fellow collector (of anything!), please do share!

When not devising ways to er, provide conflict for her characters, Natasha enjoys a good adventure. Especially if it involves 'stumbling upon' movie or TV shoots around Vancouver, hunting for G1 My Little Ponies at local thrift shops, meandering through book and toy stores, or looking into paranormal phenomena.
She can be found mostly at her blog, Twitter, Facebook or Flickr accounts. She's also known to pop up on Tumblr,Goodreads, Google +, YouTube and at the Harlequin Community.
THE STUBBORN DEAD – Book 1 in the Lost Souls series. Available from Carina Press.
Rachel Miller thought her next job was a run-of-the-mill haunting. As a member of the Order of Rescue Mediums it's her duty to release trapped spirits from the earthly realm. But when called to client Sylvia Elkeles's house, she finds a wraith who doesn't act like he should.
The Order considers the wraith an extreme threat and Rachel may be forced to use a barbaric ritual to free him—a ritual that comes with a heavy personal price. If she fails to humanely release the wraith, she'll have her supernatural abilities bound.
When Janus Ostara—local supernatural mob boss—shows up demanding her attention, and Sylvia keeps secrets that may place Rachel in mortal danger, she doesn't need her abilities to know something darkly sinister is at play.
Between uncovering Sylvia's disturbing motives, and avoiding Janus, Rachel has enough on her hands without dealing with a wraith who may not realize he's supposed to be dead…
To comment on Natasha Hoar's blog please click here.