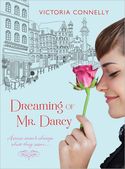 Austen Addicts #2
January 2012
On Sale: January 1, 2012
Featuring:
Adam Craig; Oli Wade Owen; Kay Ashton
352 pages
ISBN: 1402251351
EAN: 9781402251351
Kindle:
B0068N4DBU
Trade Size
$14.99
Romance Contemporary
Buy at Amazon.com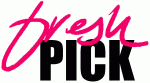 For every Austen lover
Dreaming of Mr. Darcy
by Victoria Connelly
Heroes aren't always what they seem…
Fledgling illustrator and Darcy fanatic, Kay Ashton, buys a B&B in the seaside town of Lyme so she'll have a quiet place to finish her book, The Illustrated Mr. Darcy, and she's delighted to discover that a film company is in town making a new big-screen adaptation of Persuasion. Kay has a history of falling for the bad boy so it's no surprise that she's soon under the spell of handsome actor Oli Wade Owen, who is playing Captain Wentworth.
But what exactly is it that Oli is hiding from Kay? His apparent dissembling is making her nervous, so she confides her misgivings to quiet, handsome Adam Craig, who always seems to be there when she needs a sounding board. Screenwriter and producer Adam Craig hasn't been in a relationship since he had his heart broken years ago. Throwing himself into his work, the last thing he expects is to fall in love again but that's exactly what happens when he meets Kay. But she seems smitten with that cad Oli Owen, who he knows isn't right for her.
Can Adam overcome his crippling shyness and insecurity in order to find a happy ending of his own? It will take more than good intentions for Adam to convince Kay that her real happy ending is with him…

Mr. Darcy versus Captain Wentworth. Victoria Connelly does it again!
Excerpt
Adam Craig had lived in Lyme Regis all his life or, to be more precise, a tiny village called Marlbury in the Marshwood Vale just a few miles north of the seaside town. He'd studied English at Cambridge and had worked briefly in London but he would never want to live anywhere else.
From the winding country lanes to the tiny stone cottages and the ever-present caress of a breeze laden with the salty scent of the sea, he couldn't imagine anywhere else coming close. He loved the rolling fields filled with lambs in the spring, the hedgerows stuffed with summer flowers, the tapestry-colours of the trees in autumn and the slate-grey sea in winter. Every season had its joy and he welcomed each one.
His parents had moved to California twelve years ago. His father had taken early retirement from Read More… Previous Picks