Falling in love is not limited to twenty-somethings. Don't get me wrong, I enjoy reading about young love. I was there once. It can be passionate, heart-wrenching, and exhilarating. But emotions don't dry up when a character reaches the age of thirty or thirty-five. People over that age are still vibrant and passionate—in real life, and on the page. Mature characters in romances might have lost a partner through death or divorce, or they may have never found the right person or the right time for a relationship. Usually, they are comfortable with themselves and the lives they've built so they may not be all that eager to throw another person into the mix, no matter how wildly attracted they are to them.
I enjoy writing what some call seasoned romance, romances with characters no longer in their twenties. But traditionally, the romance industry has favored young romances, and the word going around was that readers didn't want to read love stories with characters who weren't in the bloom of youth. Things are changing slowly, but I've discovered that there is a growing readership who are looking for romances with older characters.
Older characters have more life experiences to bring to a story. They're not as apt to play games, and they'll talk to each other about their problems rather than jump to conclusions or fly off the handle at a misunderstanding. And because of their histories—with each other or in other relationships—romantic conflicts can be more complex, and the stories become richer because of that. For me, that makes them more fun to write and, I hope, bring more pleasure to my readers too.
That's why I was so thrilled when Entangled Publishing announced they were starting August, an imprint featuring romances with characters aged thirty-five to fifty. It was exactly what I was looking for, so I wrote a fun, emotional romance about opposites who attract, who are also in their mid-40s and submitted it right away. Luckily, THE JULY GUY was what they were looking for too.
In THE JULY GUY, the heroine is a free-spirited art professor who takes a vacation every July to a new location and picks a guy to have a one-month fling with. This year she's in small town USA and proposes a fling with a straight-laced single dad, who works in the family business, and is also running for mayor of his small town. She's sure she'll never have to worry about falling for a guy who had his roots this deep in his community. I had so much fun throwing together these two people who thought they were in control of their lives and watch them fall in love despite their best efforts. It's the first book in The Men of Lakeside series.
Just because the characters are over thirty-five doesn't mean readers younger than that can't enjoy the August books too. Romance is romance. Passion is passion. Love is love. Well-rounded love stories will appeal to readers of all ages. I hope you'll give them a try, and if you like them, spread the word. We want readers who are looking for these books to be able to find them, and we want to let Entangled know that they were so smart and savvy when they decided to bring the readers the kind of romances they want to read.
If you want to join a community of like-minded authors and readers, I've found two fantastic Facebook groups—Seasoned Romance and Romance in Her Prime. You might want to check them out too.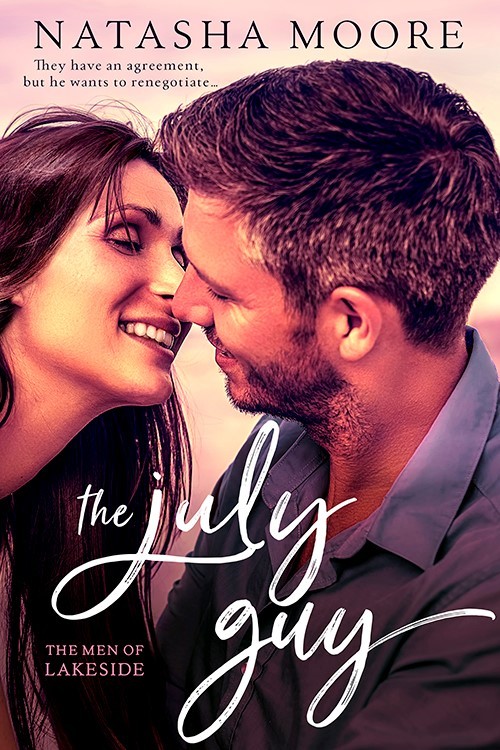 Art professor Anita Delgado spends eleven months of the year working. July is her month to cut loose, paint, and pick a guy to make the summer memorable. But this year she isn't in a tropical location with an exotic man like she'd planned. She's stuck in small-town USA dealing with a lake house she doesn't want, inherited from a grandmother she never knew. A summer fling might be the only thing to get her through the next few weeks.
Salvage specialist Noah Colburn is running for mayor. If he doesn't, an absolute idiot is going to ruin his beloved town. So he's stepping up. It's what he does—with his teenage daughters, with the family business, and now with Lakeside. But when the newest resident of the town asks him to renovate her grandmother's house—and have a four-week fling—he's tempted. Tempted to step out of the mold and take just one thing for himself. But the gossip mill in the town is notorious.
Anita's learning it's hard to have a fling when the town follows your every move, and it's even harder when the July guy makes it clear one month is never going to be enough…
Romance Contemporary [Entangled, On Sale: November 12, 2018, e-Book, ISBN: 9781640636897 / ]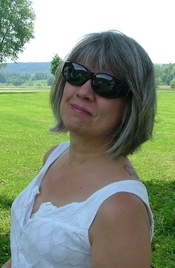 Natasha Moore fell in love with the written word as soon as she could read. As she grew up, she discovered romance and now enjoys the chance to add some extra sizzle to her stories. She lives in New York State with her real life hero who is happy to tell everyone that he's her inspiration. They travel in their RV whenever possible. The great thing about writing is she can take it anywhere.