Instead of trying to find your perfect match in a dating app, we bring you the "Author-Reader Match" where we introduce you to authors as a reader you may fall in love with. It's our great pleasure to present Nichole Severn!
Writes:
Books like MIDNIGHT ABDUCTION, which is mind-twisting suspense mixed with bullet-proof romance set in Tennessee and features a heroine and hero who will stop at nothing to bring home a missing child.
About:
30-something romantic suspense author seeks a reader who enjoys: edge-of-your-seat danger, strong heroines and the heroes who dare challenge them, and unforgettable romance.
What I'm looking for in my ideal reader match:
Wants to experience the thrill of solving a missing persons case
Cheers for out-of-the-box happy-ever-afters
Appreciates an ensemble cast of FBI experts, including a quirky six-year-old obsessed with mystery novels
Equally enjoys danger and passion, frequently in the same scene
What to expect if we're compatible:
Thrilling romantic suspense you won't want to put down
Paranoia and suspicion of every weird sound in your house and the people around you
Memorable romance and tension-breaking inside jokes
A hazardous dependence on romantic suspense when you join the Addicted to Danger FB group
Exclusive content, freebies and a piece of the author's soul for newsletter subscribers
Tactical Crime Division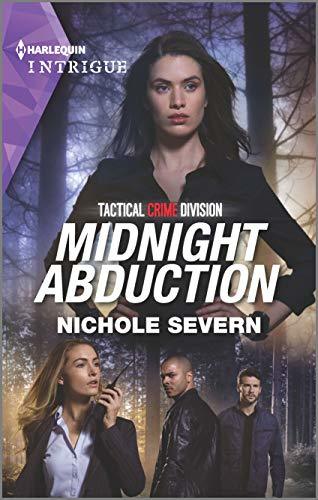 For the Tactical Crime Division,
no case is left cold.
When Benning Reeves's twins are kidnapped, the frantic father knows who can help: the Tactical Crime Division and Ana Ramirez. Even though Ana once shattered Benning's heart, the special agent is the only one he can trust. But Ana is still tormented by the unresolved case that brought them together years before–a case somehow entangled with Benning's children. It's up to the TCD and Ana to discover why. .  . before it's too late.
Romance Suspense [Harlequin Intrigue, On Sale: May 19, 2020, Mass Market Paperback / e-Book, ISBN: 9781335136527 / eISBN: 9781335136527]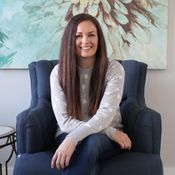 Nichole Severn writes explosive romantic suspense with strong heroines, heroes who dare challenge them, and a hell of a lot of guns. She graduated from Utah Valley University with a degree in Psychology and from Nevada State College with a degree in English Literature. She's a member of Romance Writers of America. She resides with her very supportive and patient husband, as well as her demon spawn, in Utah. When she's not writing, she's constantly injuring herself running, rock climbing, practicing yoga, and snowboarding.