Since I write Medical Romance I thought I would share my Top Ten favourite television/movie doctors. It's kind of impossible for me to pick only 10 of my own heroes and heroines, so I thought I would choose my favourite on-screen doctors.
1. Derek Shepherd-Grey's Anatomy. I know, you either love him or hate him (obviously I was in the love him camp). I was watching Grey's Anatomy when the Fast Track for Harlequin Medical's opened up in 2011. So Derek and Meredith's relationship certainly sparked my love for Medical Romance.
2. Meredith Grey-Grey's Anatomy. I like her better now than I did in the beginning, but I did like her drive and her passion for medicine. She's a lot stronger now, but still a bit cold, but it's her strong drive, her love of her job I often take into my own heroines.
3. Michaela Quinn-Dr. Quinn Medicine Woman. I like her because I love frontier type of shows and she was pretty strong too. Also, there's a special place in my heart for her because it was the last television show I got to watch with my Nanny before she passed away. She only got to see season 1, so I continued on, for her.
4. Captain Benjamin Franklin "Hawkeye" Pierce-M*A*S*H. Probably my first exposure to a fictional surgeon as a child. He was funny, laid back, but serious about his job and working under extreme fire.
5. Zoidberg-Futarama. No inspiration here except laughter. Maybe some determination trying to be a surgeon with crab hands.
6. Leonard McCoy-Star Trek. I think the first time I saw Dr. McCoy "Bones" was in the movie "The Voyage Home" and he was in a San Francisco Hospital in the 1980's (present day for me at the time) and was saving people from our barbaric practices, all the while cursing everyone out. I loved his grit and determination.
7. Cristina Yang-Grey's Anatomy. She stuck to her principles, loved her job, and wouldn't let any man hold her back. She may have seemed like she didn't care, but she did and for that I love her character and I miss her on the show.
8. Amy Farah Fowler-The Big Bang Theory. Smart, intelligent. . . a bit kooky, but I love the message that Dr. Farah Fowler and Mayim Bialik send to girls to empower them to be a part of the sciences and to be yourself above all.
9. Miranda Bailey-Grey's Anatomy. If she ever leaves Grey's I'm out. Seriously. I adore her. Her strength, her knowledge, her humanity and tenderness. She can leave you quaking in your boots with one look.
10. Gilbert Blythe-Anne of Green Gables. Other than calling Anne carrots, Gilbert was one of my first fictional crushes, so I'll always have a soft spot for Gil.
I love that all these inspirations have brought something to my own writing and my characters, well except Dr. Zoidberg. So my question is, what do you find admirable about characters who have a front line, first responder profession? I'm talking doctors, nurses, paramedics, firefighters, characters whose jobs are to save lives.
—
COMMENT TO WIN: Leave a comment with your favorite pop culture doctor! Two lucky winners will win an eBook copy of BABY BOMBSHELL FOR THE DOCTOR PRINCE. Good luck!!
—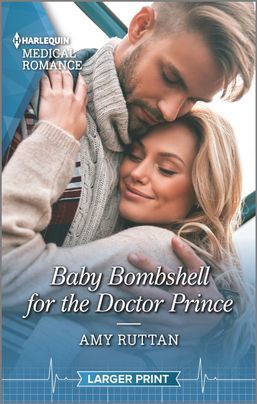 His secret: he's a prince!
Her secret: she's carrying his baby!
After ER doc Lev Vanin shared one unforgettable night with gorgeous Dr. Imogen Hayes, he never expected to see her again. He couldn't tell Imogen he's actually a prince! But when a revolution at home forces Lev into hiding, he ends up working in Imogen's hospital and his secret is out! Plus, Lev's life is about to be turned upside down once again. . . because Imogen's pregnant with his heir!
Romance Contemporary [Harlequin Medical, On Sale: April 21, 2020, Mass Market Paperback / e-Book, ISBN: 9781335149381 / eISBN: 9781867209072]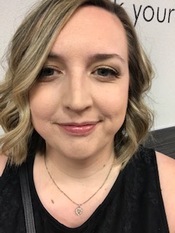 Born and raised in Toronto, Ontario, Amy fled the big city to settle down with the country boy of her dreams. When she's not furiously typing away at her computer, she's a mom to three children. Life got in the way, and after the birth of her second child, she decided to pursue her dream of becoming a romance author.