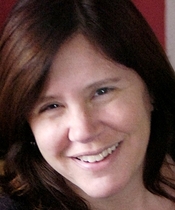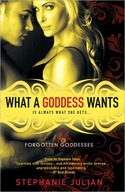 When I first started writing towards publication, I had two sons under the age of three.
During the day, I was working as a freelance feature writer for a local newspaper but at night, while my husband worked the nightshift at the same paper, I would write.
My oldest would go to bed at 8 but my youngest wasn't as predictable. I can remember nights sitting at my computer, rocking my youngest to sleep in his carrier with my foot while I typed as quietly as I could.
As my sons got older and went school, my writing time expanded. But since I was still writing for the newspaper, I had to learn how to hit all my deadlines without going crazy.
If you would see my desk, you'd know I'm not an organized person (my husband is laughing hysterically at my understatement).  But I've had to learn how to juggle multiple assignments, including book deadlines and newspaper deadlines.
When my guys were younger and my husband still worked every night, I would lug my trusty battered IBM Thinkpad to soccer practice, baseball games, basketball practice, swim meets and karate lessons. I could write surrounded by screaming kids at the pool, in the stands of sweltering gym and with fingerless gloves in a field on the side of a hill.
I once stopped a soccer ball with my feet on the sidelines while I continued to type away. Impressed the hell out of the other soccer moms. At baseball practice, the coach used to make sure the first baseman stood in front of me while they practiced so I wouldn't get beaned by a stray ball.
As my sons got older, they didn't need rides to practice and I got to write uninterrupted for sometimes 8 hours a day.
Which turned out to be a good thing because I'd started selling. I had deadlines for books, deadlines for edits, blogs to write, promo to do.
And while much of my newspaper work fell by the wayside, I continue to write the garden pages every Monday from June through October.
I've had to learn how to schedule garden visits so that I would still have enough time to get all my writing finished.
Usually I can keep all those balls in the air. Occasionally they fall. I've learned that sometimes, to clean up the mess, you have to shovel it under the carpet and deal with it another day.
The one thing that holds true is that you just have to keep writing. The words won't magically appear. Sometimes, dinner's a little late (and there's always cereal). Sometimes the bathroom doesn't get cleaned as often as it should. Sometimes I have to DVR that TV show so I can get my word count in.
But I would trade my life for anyone else's in the world. Just don't look under my carpets.
WHAT A GODDESS WANTS BY STEPHANIE JULIAN – IN STORES JULY 2011
In his arms, her magic powers are on the rise…
Tessa, Etruscan Goddess of the Dawn, is desperately fighting off a malicious god, but her powers are weakening. She needs a hero and fast, because only sexual energy can give her strength. So she seeks out Caligo, whose sexual prowess is legendary…
And she's the only one who can bring him into the light…
Caligo is a fabled Cimmerian warrior determined to stay away from spoiled goddesses who trample heart after they've had their fun. But there's something irresistibly hot and inviting about Tessa, and he knows he's her only chance to escape the encroaching darkness…
ABOUT THE AUTHOR
Stephanie Julian is the author of three erotic romance series with Ellora's Cave. She is a member of RWA and Valley Forge Romance Writers and is a freelance entertainment and lifestyle feature writer. Stephanie lives in eastern Pennsylvania, where she is working on the next two books in the Forgotten Goddesses Series: HOW TO WORSHIP A GODDESS (December 2011) and GODDESS IN THE MIDDLE (July 2012). For more information, please visit www.stephaniejulian.com.
To comment on Stephanie Julian's blog please click here.