Many of us are familiar with the story of Lady Diana Spencer, the beautiful daughter of an Earl who married a prince at the age of nineteen only for the marriage to founder and end in a well-publicised divorce. What is less known is that Diana Spencer was not the first aristocrat of that name and that an ancestor of hers, Lady Diana Spencer, daughter of the Duke of Marlborough, had a life that has some uncanny echoes of her own.
It was this earlier Diana Spencer who was the inspiration for the central character of my latest book, The Woman in the Lake. She was born in 1735, the daughter of Charles Spencer, 3rd Duke of Marlborough.  At the age of 23 she married Frederick St John, 2nd Viscount Bolingbroke. They had two sons. Friends and family were taken aback by the match as Fred was a known to be an extravagant womaniser with a bad reputation – not for nothing was his nickname at Eton "Bully." After the marriage he maintained exactly the same lifestyle that he had had before, keeping a string of mistresses, drinking heavily and spending even more extravagantly. There were rumours that he was abusive towards his wife and the marriage was quickly on the rocks. Lady Diana, now Lady Bolingbroke, was a Lady of the Bedchamber to Queen Charlotte, a post she was obliged to give up in 1768 after a bitter separation and divorce from Frederick. She found consolation in the arms of another man, Topham Beauclerk, whom she went on to marry.
In The Woman in the Lake, my central character of Isabella shares with Diana Spencer an unhappy marriage that leads her into an affair with another man. Like Diana too, she also has a remarkable talent for art. Lady Diana had demonstrated this skill as a young child when she had learned to draw by copying the paintings by great masters on show at Blenheim Palace and she grew to be a very talented artist and designer. At first, she produced pictures only for family and friends; as an aristocratic woman in the 18th century, it was unthinkable that she should sell any of her work. Some of her drawings reflected her life in the countryside at Lydiard Park, the gorgeous mansion house which is close to where I live and where I also set my story.
The Bolingbroke divorce made Lady Diana (or Lady Di, as she was known in another parallel with her namesake) notorious since divorce was so scandalous and unusual in the 18th century. However,it also brought her increased popularity and success as an artist. She was now a celebrity and people wanted to buy her work. This was to prove critical in transforming her career from amateur to professional artist. She created designs for Wedgwood pottery and also for garden statuary and illustrations for books. Her work did not bring her an enormous income but it kept her head above water. I admire her enormously for having the strength to leave her abusive husband against all the norms of Georgian society, and for finding a way to support herself through her own work.
The dressing room at Lydiard Park, which you can still visit today, contains a number of her drawings including some of the patterns she designed for Wedgwood and a couple of portraits. Most importantly it celebrates Lady Diana's remarkable life and her talents.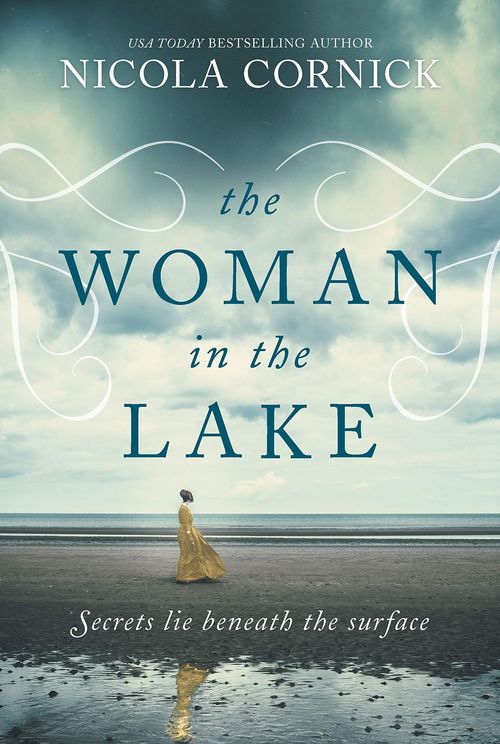 In the tradition of the lush historical dramas of Kate Morton, Philippa Gregory and Barbara Erskine, USA TODAY bestselling author Nicola Cornick's The Woman in the Lake is a delicious tale of jealousy, greed, plotting and revenge that spans the generations between decadent Georgian society and present day.
Discover why Publishers Weekly calls Nicola Cornick "a rising star" – watch for The Woman in the Lake, coming soon from Graydon House
Women's Fiction Historical | Women's Fiction Time Slip [Graydon House, On Sale: February 26, 2019, Paperback / e-Book, ISBN: 9781525823558 / eISBN: 9781488096778]

Who is The Woman in the Lake?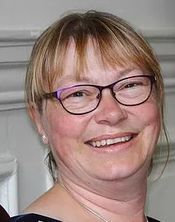 Nicola Cornick is a writer and historian who was born and brought up in the north of England. Nicola developed a passion for history at an early age and nurtured it through reading and watching BBC costume dramas with her grandmother. She went to school in an 18th century manor house where she studied subjects as varied as Anglo Saxon and ballroom dancing.
She went on to study Medieval History, graduated from London University with an honours degree and worked for many years in academia until she gave it all up to be a full time author. Later she returned to college in Oxford to take a masters degree in History.
Since the publication of her first Regency romance by Harlequin Mills & Boon in 1998, Nicola has become an international and award-winning bestseller. She now writes dual timeframe novels inspired by the history and legends of her local area.
Nicola also works as a guide and historian for the National Trust at the beautiful seventeenth-century hunting lodge, Ashdown House. She gives talks on various aspects of her historical research and is a former Wiltshire Libraries Writer in Residence and trustee of the Wantage Literary Festival.