As soon as I round the bend from Chicago to Michigan, I see a wall of clouds over Lake Michigan. Half of the sky is bright blue, the other half is steel gray, as if Mother Nature has hung a banner announcing, Nightmare Ahead!
Lake-effect snow. My hands immediately tighten around the wheel.
I see a Pure Michigan billboard, touting the beauty and landmarks of the state, and laugh.
Lake-effect snow is Pure Michigan, I think, my former ad exec coming out, but I don't see any billboards touting that.
Without warning, the world goes from clear skies to total blizzard. I slow the car, tighten my grip even more and turn on my headlights. Lake-effect snow is not just snow, it's as if the winter skies have opened up and are weeping centuries of frozen tears upon the earth. Within moments, the highway is covered and slick, and trucks and cars are moving at a snail's pace. My heart is thumping like a jackhammer, and I immediately lament my life change.
How could I have forgotten that winter lasts longer than summer, fall and spring in Michigan? Combined! What have I done? My earnings season will be shorter than the one my parents had to grow tomatoes on the back deck.
I crank up the defroster and crack a window, realizing my near hyperventilation is fogging up the entire car. And then, from the depths of nowhere, I laugh, crazily, like a madwoman.
How long has it been since I've been this nervous, excited, uncertain? I wonder. It's a shock to the system. And it feels good.
I find REM's "It's The End of The World As We Know It (And I Feel Fine)" on Pandora and play it on repeat—singing at the top of my lungs, the lyrics taking on new meaning between the snow and my new adventure—and I don't realize I've made it to Saugatuck until I see the painter's palette, the sign that has marked the entrance to town forever as a welcome beacon, lighting the sky, the name of the town and each paint color twinkling.
Saugatuck is renown as an artist lover's haven—known as the Art Coast of Michigan—filled with galleries galore. I used to paint with my mom on the bluff overlooking the lake.
"Don't paint what you see," she used to tell me. "Paint what you feel."
"That's what I'm trying to do with my life now, Mom," I say to the sign.
As I ease my SUV down the snow-covered lane leading to town, gallery storefronts light the way, giant oils, pastels and watercolors of summer in Saugatuck—Lake Michigan at sunset, the grandeur of the dunes, gardens of purple foxglove, ice-blue hydrangeas and red rhododendrons as big as trees—offering the promise of what's to come.
What if I offered painting classes at my new inn? I think. Or painting weekends in the fall? City people eat that up.
I pass a historical marker on the way through town. Its history is embedded in my mind, as I used to work summers cranking the chain ferry, one of Saugatuck's biggest tour attractions. I speak as if I'm back on the chain ferry, reciting memorized lines in a robotic tone to tourists: Saugatuck's setting has drawn urbanites from Chicago and as far away as St. Louis since the early 1900s. A resort, tourist, and cottage culture emerged in the 1880s and exploded in 1910 when a group of artists from the Art Institute of Chicago established the Summer School of Painting on the Ox-Bow Lagoon and when a huge dance hall, called the Big Pavilion, was built on the waterfront. The resulting influx of well-known artists and big name Chicago architects resulted in a wave of buildings in the Arts and Crafts and Colonial Revival manner. Now, the galleries, the golden beaches and towering dunes, the wineries and U-Picks, and the unsalted majesty of Lake Michigan beckon tourists.
I laugh. How can I can remember old song lyrics and things like this from my youth, but can't remember to take out the trash?
Today, I smile at the quirky resort town, even more beautiful in the snow. Pine boughs are draped in white, and the old-fashioned streetlights make it feel as if Charles Dickens might pop his head out one of the storefronts. I find a parking space directly in front of my favorite coffee shop and hop out. The place is empty, save for a few locals and retirees who are sitting at tables sipping lattes or mugs of hot chocolate.
I order my favorite latte, a Caramel Silk—white chocolate and caramel blended with the shop's own roasted coffee—and as I wait, I see the owner wiping down tables.
"Dale?" I ask. "Adie Lou—" I stop and have to force out my married name as if I'm choking on it. "Clarke. Remember me? My parents owned Creaky Cottage?"
"Oh, yeah," he says, tossing the dish towel over his shoulder and extending his hand. "Good to see you. I was sorry to hear about your parents. Everyone loved them around here. What brings you up this way on a winter's day? Heard your place was for sale…or already sold?"
"Well," I start, "it was. And it almost did. But now I'm starting a business here. Turning the cottage into a B and B."
"Need another one of those like a hole in the head," cracks an old man in a stocking cap reading the newspaper.
"Don't mind Phil," Dale jokes. "Hasn't seen his shadow since the seventies. That's why he's so grumpy." Dale stares at me. He looks older than I remember, his hair now silver, his forehead lined, like a president you notice has aged significantly by the end of a first term. "That place needs a lot of work, doesn't it?"
I nod.
He grins, as if he knows a secret I don't. "Well, good luck," he says. "Coffee's on the house today."
"Thank you," I say. "But I already paid."
"Now that's how you run a successful business," Phil laughs in the background. "He always offers when it's too late."
"Shut up, Phil," Dale laughs. He turns. "But he's right," he adds with a wink. "Seriously, next one on me."
"Liar," Phil says under his breath, before adding in an even more sarcastic tone, "Good luck with that B and B, Bob Newhart."
I look at Dale, and he nods, giving me the okay. "Shut up, Phil," I say as Dale laughs again and continues wiping down tables.
"Caramel Silk! Adie Lou!" a barista yells. I pick up my coffee, head back out into the snow and aim my car toward the cottage. As I turn onto Lakeshore Drive, the wind buffets my car, and the snow is no longer falling but flying horizontally.
I feel as if the Wicked Witch from The Wizard of Oz might bike over my head at any minute.
Every summer cottage on the lane is dark. Not just dark, but empty. Hurricane shutters have been pulled over the windows, screened porches enveloped in plastic, and trees staked. There isn't a light on for miles.
I pull into the driveway of Creaky Cottage, my SUV struggling for traction to get up the drive. I open my door and instead of my parents' voices, I imagine I hear the cottage groan in agony. I step out of the car, slip on the snow and have to grasp the car door to stop myself from falling. I grab my bag but leave my luggage in the car for now and move, one baby step at a time, up the steep stairs, my body at a severe angle like the snow to keep myself from being blown over.
I reach the front porch, my breath coming out in big puffs like steam from a locomotive. I look out at the lake. It is roaring and angry, so loud I can barely hear myself think.
I rarely came to Saugatuck in the winter, and never on days like this. Creaky Cottage was a summer retreat.
This, I think, is like The Shining. But way, way worse.
I turn to face the cottage, little tornadoes of snow lifting off the ground and hurtling into my face. I squint. The cottage's wood shingles are loose, and a few are now missing on the front. The paint is peeling, there is a crack in the stone foundation, and most of the shutters have come loose and are now banging against the house.
I manage to find the keys in my purse and unlock the front door. A mouse looks up at me as if I'm a stranger who has burst into its home. I scream. It screams. And then it scurries across the rug in front of me. I scream again, and the mouse stops, shocked, and stands on its hind legs scared out of its wits, before zipping toward the stairs.
I suddenly remember what Evan told me, and I retreat back out the door.
I open the Nantucket basket—still on the front door but now worn, the weave loose and unraveled—and I look inside.
No sparklers, I think, immediately sad remembering my parents. And then it hits me: I reach into my bag and pull out a big smudge wand of sage that I brought to cleanse the cottage and give it a new start. I move my hand around until I find a lighter. I turn my back to the wind, holding the sage close to my body and light it.
"Ready to recite the rules?" I ask myself over the roar of the wind and groans of the cottage. "What's the first rule of the summer cottage?"
I raise the sage over my head and yell to the cottage, "Leave your troubles at the door!" The house creaks as if in agreement. I repeat the rule, this time to myself. "Leave your troubles at the door, Adie Lou."
I yell again, this time into the winter wind. "To a new start! To a new life for me and you, Creaky Cottage! No regrets!"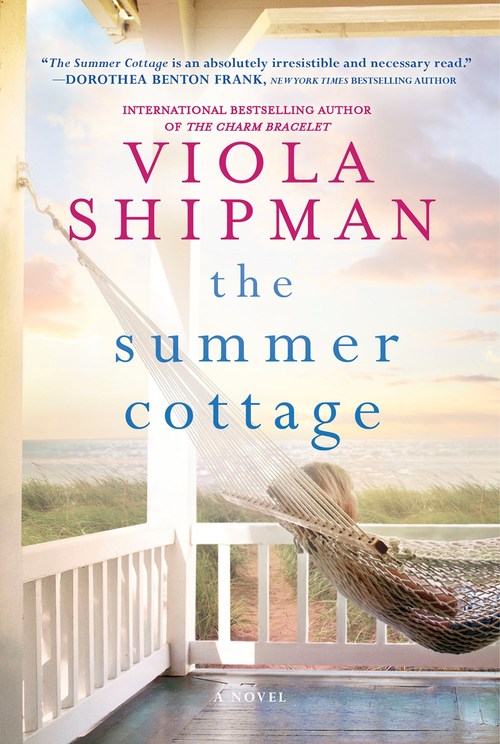 From the bestselling author of The Charm Bracelet and The Recipe Box comes the perfect summer escape about the restorative power of family tradition, small-town community and the feel of sand between your toes
Adie Lou Kruger's ex never understood her affection for what her parents called their Cozy Cottage, the charming, ramshackle summer home—complete with its own set of rules for relaxing—that she's inherited on Lake Michigan. But despite the fact she's facing a broken marriage and empty nest, and middle age is looming in the distance, memories of happy childhoods on the beach give her reason for hope. She's determined not to let her husband's affair with a grad student reduce her to a cliché, or to waste one more minute in a career she doesn't love, so it becomes clear what Adie Lou must do: rebuild her life and restore her cottage shingle by shingle, on her terms.
But converting the beloved, weather-beaten structure into a bed-and-breakfast isn't quite the efficient home-reno experience she's seen on TV. Pushback from Saugatuck's contentious preservation society, costly surprises and demanding guests were not part of the plan. But as the cottage comes back to life, Adie Lou does, too, finding support in unexpected places and a new love story on the horizon. One cottage rule at a time, Adie Lou reclaims her own strength, history and joy by rediscovering the magic in every sunset and sandcastle.
Women's Fiction Contemporary | Romance Contemporary [Graydon House, On Sale: April 23, 2019, Trade Size / e-Book, ISBN: 9781525834233 / eISBN: 9781488036590]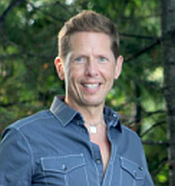 VIOLA SHIPMAN, the pen name for Wade Rouse, writes regularly for People, Entertainment Weekly, and Coastal Living, among other places, and is a regular contributor to All Things Considered.