Instead of trying to find your perfect match in a dating app, we bring you the "Author-Reader Match" where we introduce you to authors as a reader you may fall in love with. It's our great pleasure to present Terry Shames! 
What I write about: A  traditional mystery series set in small-town Texas, and featuring Chief of Police Samuel Craddock. Jarrett Creek is based on a town in central Texas where my grandparents lived when I was a child. It's populated with characters that I hope readers will love.  I write about people faced with all the issues of small-town life, and I include a healthy dose of contemporary social issues.
About Me: I grew up in Texas, and attended UT Austin. Wanderlust took me to Washington, D.C., where I worked for the CIA; Denver, where I was a computer programmer, and finally to the San Francisco Bay Area. I am a reluctant sailor (my husband's passion), a hiker, and an enthusiastic cook. Find out more at www.Terryshames.com.
What I'm Looking for in my ideal reader match:
Kirkus says, "A favorite of fans who like their police procedurals with a strong ethical center."
My ideal reader likes:
Traditional crime novels.
Likes an older lawman she can fall for.
Wants to settle into the town and get to know the people.
Appreciates humor.
Likes some oddball characters thrown in.
Wants to know the secrets in small-town life.
What to expect if we are a match:
Intricate stories.
Snappy dialogue
Samuel Craddock is a decent, compassionate man who understands human weakness, but has a strong sense of justice.
There are laugh-out-loud moments in the books.
Giveaways via my newsletter: www.Terryshames.com.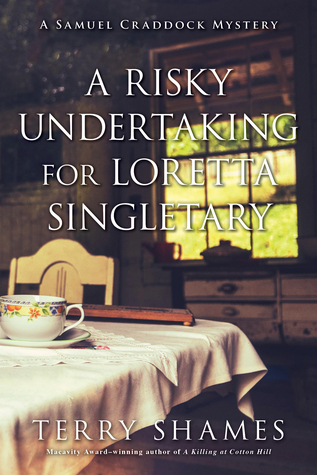 A FAVORITE SERIES CHARACTER FINDS HERSELF IN HARM'S WAY.
After using an online dating site for senior citizens, town favorite Loretta Singletary–maker of cinnamon rolls and arbiter of town gossip–goes missing.
Chief Samuel Craddock's old friend Loretta Singletary–a mainstay of the Jarrett Creek community–has undergone a transformation, with a new hairstyle and modern clothes. He thinks nothing of it until she disappears. Only then does he find out she has been meeting men through an online dating site for small-town participants. When a woman in the neighboring town of Bobtail turns up dead after meeting someone through the same dating site, Craddock becomes alarmed. Will Craddock be able to find Loretta before she suffers the same fate?
Finding out what happened to Loretta forces him to investigate an online world he is unfamiliar with, and one which brings more than a few surprises.
Mystery Police Procedural | Mystery Cozy [Seventh Street Books, On Sale: April 22, 2019, Hardcover / e-Book, ISBN: 9781633884908 / eISBN: 9781633884915]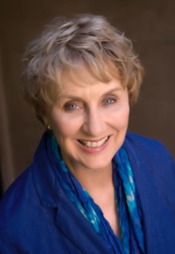 Terry Shames is the author of the Samuel Craddock mysteries A Killing at Cotton Hill and The Last Death of Jack Harbin. She is the coeditor of Fire in the Hills, a book of stories, poems, and photographs about the 1991 Oakland Hills Fire. She grew up in Texas and continues to be fascinated by the convoluted loyalties and betrayals of the small town where her grandfather was the mayor. Terry is a member of the Mystery Writers of America and Sisters in Crime.