Instead of trying to find your perfect match in a dating app, we bring you the "Author-Reader Match" where we introduce you to authors as a reader you may fall in love with. It's our great pleasure to present Jayce Ellis!
Writes:
Hey y'all! I'm Jayce, and I write super sensual, contemporary Black and IR queer romance. What does that mean? All pairings, but at least one, if not both (or more. . .) MCs will be LGBTQ+. I write real people, living real lives, that don't end just because romance is in the air. In my latest, LEARNED BEHAVIORS, JaQuan–Jaq to his friends–has just dropped his daughter off for her freshman year of college, and is ready to figure out the next stage of his life. That gets rudely interrupted when his company lands a major project, and he's forced to work with the irritatingly sexy, hyper-business-focused Matt Donaldson, up close and in person, for the next three months to get it ready. Matt is determined to keep their relationship strictly business, but their personal lives collide, that becomes impossible, and they find that maybe, if they work at it, they can truly have it all.
About:
You've got two modes with me: non-stop chatter and stories that never go straight from A to Z, or cuddled up together doing our own thing. Both will likely involve whiskey, and either a plate of wings or a charcuterie board (depending on how fancy we feel!) within arms' reach. Must love being interrupted routinely to view all manner of animals, and acknowledge that no matter how grown they are, they will always be babies.
What I'm looking for in my ideal reader match:
–Must love adult friendships
–Family and friends interfere on a regular basis, for better or for worse
–You enjoy MCs with an almost reluctant need for each other
–Love the black cat who swears this book is about him and the MCs are merely side characters
What to expect if we're compatible:
–ordinary people dealing with real-life situations
–family of all kinds: found and blood and marriage
–people who love being in love
–friends willing to drop truth bombs all over the place
–A newsletter with snippets of new projects, and exclusive shorts of all your faves
Higher Education #1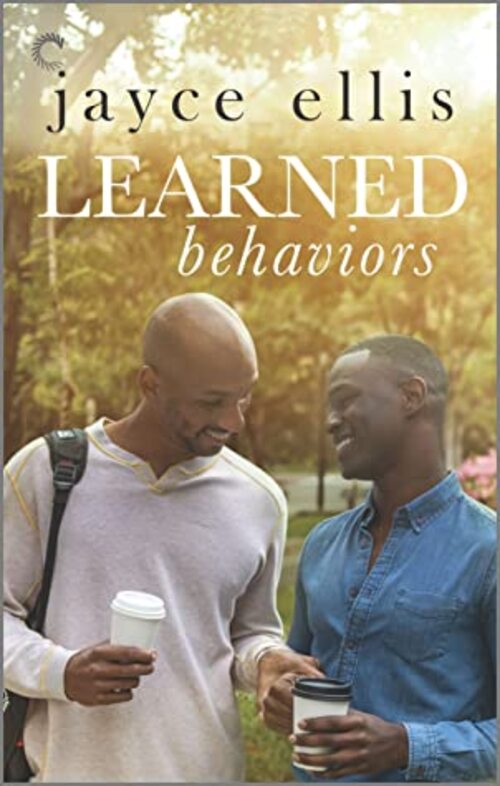 Two single dads meet at the office where it's hate at first sight in this new series from acclaimed author Jayce Ellis.
Sending his daughter off to college is the proudest day of single dad JaQuan Reynolds' life. Everything took a back seat to raising her–including his career. He has no idea what comes next, but his newfound freedom is quickly curtailed by a crash deadline at work and the uptight, hovering presence of consultant Matthew Donaldson. He's surly and insufferably sexy, and Jaq's ready to check him out and write him off–right up until a work assignment forces them together.
Every day. From now until Thanksgiving.
Work and fatherhood have been Matt's whole world for years now, ever since his marriage ended. His eldest son is getting hitched over Thanksgiving weekend, and he's not going to let a work deadline get in the way of celebrating with his family–not this time. The hours aren't a problem, but the executive assistant on the project might be. Jaq's sexy voice makes Matt yearn for things he let go of a long time ago.
Lust isn't on the schedule, and neither is longing. But as the weeks go by, Matt and Jaq are forced to reevaluate their plans…and discover that even the most tight-knit of families can make room for one more.
Romance Contemporary | Romance LGBTQ [Carina Press, On Sale: November 9, 2020, e-Book, ISBN: 9781488075186 / eISBN: 9781488075186]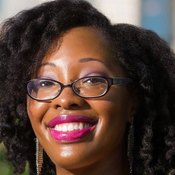 Jayce Ellis has three loves: her husband and her two turtles. Hubby loves her back. The turtles she's not so sure about, but they do love their sports (Bay Area teams FTW!). She still hasn't figured out why she lives in Northern Virginia, where there's weather, instead of California, where she's from, and where it's just…pretty. Jayce spends her days divorcing happily-married couples (or so she's been told), and her nights talking maniacally to herself. Thankfully the recorder catches her rumblings and magically turns them into words on a screen. Painting nails is way easier when you don't actually have to type, and with well over 500 polishes to get through, there's a lot of painting going on.
Notwithstanding her no-good, very bad, horrible day job, Jayce seriously believes that true love conquers all. Even Maleficent said it. Sure, she was having an epic Mean Girls moment at the time, but she still said it. And she's right. The only thing Jayce loves more than writing about true love conquering all, is hearing from readers who feel the same way.