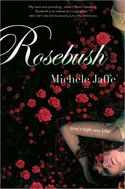 December 2010
On Sale: December 7, 2010
Featuring: Jane
231 pages
ISBN: 159514353X
EAN: 9781595143532
Hardcover
$16.99
Young Adult
Buy at Amazon.com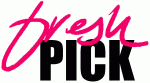 Nancy Drew was never this steamy!
Instead of celebrating Memorial Day weekend on the Jersey Shore, Jane is in the hospital surrounded by teddy bears, trying to piece together what happened last night. One minute she was at a party, wearing fairy wings and cuddling with her boyfriend. The next, she was lying near-dead in a rosebush after a hit-and-run.
Everyone believes it was an accident, despite the phone threats Jane swears were real. But the truth is a thorny thing. As Jane]s boyfriend, friends, and admirers come to visit, more memories surface–not just from the party, but from deeper in her past . . . including the night her best friend Bonnie died.
With nearly everyone in her life a suspect now, Jane must unravel the mystery before her killer attacks again. Along the way, she's forced to examine the consequences of her life choices in this compulsively readable thriller.
Excerpt
"Please, Jane," Annie said, standing at the side of the bed, her voice so soft and small sounding. "You have to get all better. You have to come home."
She smelled like Bonne Bell lip gloss and raspberry fruit leather. Behind her red-framed glasses her eyes were huge. She looked wise beyond her years and like a very scared little girl all at the same time. Fear and love and hope stared out at me. My poor little sister. I had trouble swallowing. "Promise?" she squeaked.
I blinked once. Yes.
The bathroom door opened and my mother and Joe emerged. Her eyes were pink, but she'd washed her face and, of course, reapplied her lipstick.
"I'm so sorry, sweetheart," she said, coming to take my hand for the second time. How ironic that this was more than she'd Read More…