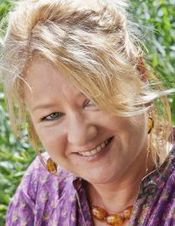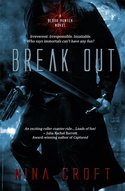 I'm here to talk about my novella, BREAK OUT, which is released by Entangled Publishing on 5th July. Entangled is a new publisher who launch in August – so I was thrilled that BREAK OUT was chosen to be their pre-launch release.
BREAK OUT is a little hard to define in terms of genre. It's primarily science fiction, with elements of paranormal, romance and good old fashioned adventure.
Most novels fall into certain categories, such as romance, thrillers, science fiction. A cross genre novel is one that has elements of two or more of those categories. Crossing genres isn't a new idea; it's been around forever and has resulted in a long list of recognized sub-genres: paranormal romance, romantic suspense, historical time travel…  But in traditional publishing,  getting too creative with crossing genres hasn't been encouraged–it's too difficult to market, bookstores don't know where to shelve the books, it supposedly confuses readers. I think that's changing.
I've always believed that you should write the sort of things you love to read, but that doesn't narrow the field much for me. I read just about everything, romance, science fiction, historical, paranormal, thrillers–if it's been written–I'll try it. So it's hardly unexpected that I have a tendency to mix up the genres in my own stories.
I've loved space operas ever since watching Star Wars, many years ago, and falling madly and irrevocably in love with Han Solo. More recently, I've become an avid fan of Joss Whedon's Firefly, and despite being considerably older, and supposedly wiser, I have to admit that I'm just a little bit in love with Captain Malcolm Reynolds. So, when I started writing Break Out, I planned an adventure story set in space.
Break Out takes place in a future when man has fled to the stars and there they have discovered the secret of immortality – Meridian–a rare substance available to only a few, and a new class has evolved – the Collective–super rich and immortal, they rule the universe.
But I also love anything to do with paranormal, especially vampires. And so when the pilot of my space ship, El Cazador, turned up, I wasn't totally surprised to find he was a vampire. Ricardo Sanchez is originally from Spain–think tall, dark, Mediterranean, sexy as hell and just about my favorite hero so far.
Rico is a strong character, he's had to be to survive so long, but he has two weaknesses – he can never resist a beautiful woman or an impossible job–so when the two turn up together he's in big trouble.
The beautiful woman is Skylar Rossaria, and here we add a whole load of romance to the story. Skylar hires the crew of El Cazador to break her brother out of the Collective's high security prison, situated on a radioactive planet, orbiting a black hole – and that's the impossible job.
So that's how BREAK OUT turned out to be a paranormal space opera adventure romance. And it was great fun to write!
So is crossing genres a good thing or a bad? Is it a way of pleasing more readers or a sure fire way of alienating all of them? And which genres do you think should never be crossed? Let me know for a chance to win a digital copy of BREAK OUT. Just comment below!
To comment on Nina Croft's blog please click here.