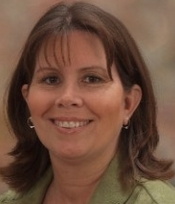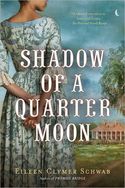 One of the comments I frequently hear at book club events is, "This isn't the kind of book I usually buy, but once I started reading it, I couldn't put it down."  These are very kind and gratefully received words that exhilarate me as an author… yet cause me to fret as an historical novelist.  Believe me, having a reader say that they stayed up past midnight or were late getting to work because they were so caught up in the story is the greatest compliment an author can receive, but realizing how close the same reader came to not picking up the book because of its genre worries me.
My current novel, SHADOW OF A QUARTER MOON, is set in the pre-Civil War South, therefore it is categorized as historical fiction. Does this mean that someone who prefers mystery and suspense, or romance, or contemporary novels will not enjoy the book?  My answer is… a reader can love a book of any genre, because when all is said and done… it's all about the story.
In truth, it's about the characters too.  I love writing about ordinary people in extraordinary circumstances, and though the premise and setting of my novel makes it "historical", there are elements of suspense, intrigue, and romance in the layered plot and characters.  I think any good novel balances these elements to some degree, regardless of the genre, and while we as readers get comfortable in the feel and style of certain categories, we shouldn't lose our sense of adventure.  That's the magic of reading!  We spread our wings and are swept away to places we've never been.  What matters is that the story is compelling, the characters resonate, and the journey worth taking.
So if historical novels aren't your thing, I encourage you to take another look. Any turbulent period in history is fodder for great books and memorable characters.  The heroes are more heroic and the villains more villainous because they are woven from truths.  The years of slavery are no different, yet it is a time we often avoid revisiting because of the horror and shame it stirs in our moral conscience. In keeping the door closed on this time period, we miss the chance to celebrate and marvel at the incredible acts of courage and daring challenges that were the genesis of social change in our country.  In writing SHADOW OF A QUARTER MOON, I was honored to look back and give voice to a generation deserving of acknowledgement, tribute, and literary life.  Yet, I wonder how many readers I lose simply because of the aisle or shelf on which my novel is displayed.
Bookstores, whether indies, major chains, or online, are like fantastic smorgasbords for the imagination.  They give you a chance to stray from the familiar.  One of the great perks of a book club (besides the good company and good wine!) is that reading tastes vary from member to member.  This allows for a varied selection of books and often leads readers to discover authors in genres outside their norm. Of course, it can also work in the reverse when the selection falls flat, but don't blame the genre; it's all in the story.  Keep tasting, keep stretching, and keep reading.  There's no telling where the journey will take you!
Visit Eileen at www.ecschwab.com
To comment on Eileen Clymer Schwab's blog please click here.