Cyrus Damon, the hero of CHRISTMAS AT EDEN MANOR, wasn't supposed to be a hero.
He's not hero-material at all. He's in his late fifties, not incredibly handsome, rather eccentric, often grouchy, and very old-fashioned. In almost every way, he's the opposite of what we've come to expect for the hero of a romance.
He was originally a character in a previous series of mine, the Heirs of Damon. He was the uncle of the four heroes in that series, and he was intended as a mild antagonist and a blocking figure. He worked quite well in that regard, although he did grow and soften as a character throughout those four books. When that series was finished, I started a spin-off series (Beaufort Brides), and I'd always had in mind I might bring Cyrus back as a minor character in one of those books. I couldn't fit him in, though. When I started another connected series (Eden Manor), I knew for sure I was going to bring him back, but I still never thought he would work as a hero.
Then readers started asking me if he would get a book. I told them "maybe," but the truth is I never really intended to write a Cyrus book. After all, Cyrus wasn't even attractive—at least, I'd never described him as such in the previous books. Plus, he had rather Victorian sensibilities about sex and relationships, and I couldn't figure out how to make that work. But enough readers asked about it that I started to take the idea seriously.
I also had a leftover character from the Beaufort Brides series—Brie, the sister of the hero from HIRED BRIDE. Readers were asking about her too. So I was originally thinking I might write another sequence of three stories in the Eden Manor series, giving one story to Cyrus, one to Brie, and then finding another character for the last one. But I couldn't see how so many stories would fit into my writing schedule for the next year, and I didn't want to wait two years to finish the series.
I was taking a walk one morning in June, trying to figure out what to do, and I had the crazy thought that I might just put Brie and Cyrus together in the same book. I laughed, since Brie is barely thirty, and everyone would think I was crazy if I paired her with Cyrus—who couldn't be any younger than his late fifties, based on the history I'd given him in previous books. But I couldn't get the idea out of my mind. Brie and Cyrus should be a couple. The whole story came to me on that walk, and I knew I had to write it.
So that's how Cyrus Damon, crusty, eccentric billionaire—nothing at all like a hero—became the hero of CHRISTMAS AT EDEN MANOR. I loved writing the book, and the readers have responded very well to him. He's really quite endearing with his quiet sexiness and his old-fashioned sense of romance. I'd love to see more heroes who are older than the norm—or really heroes who are different in any way from the young, buff, gorgeous, overtly sexy heroes we're used to.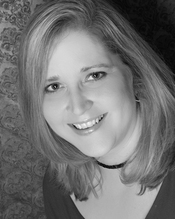 Noelle handwrote her first romance novel in a spiral-bound notebook when she was twelve, and she hasn't stopped writing since. She has lived in eight different states and currently resides in Virginia, where she reads any book she can get her hands on and offers tribute to a very spoiled cocker spaniel.
She loves travel, art, history, and ice cream. After spending far too many years of her life in graduate school, she has decided to reorient her priorities and focus on writing contemporary romances.
GIVEAWAY
What do you think of a May December wedding? Tell us below and one reader will get a $25 Amazon Gift Card and a book bundle of HIRED BRIDE and SEDUCING THE ENEMY.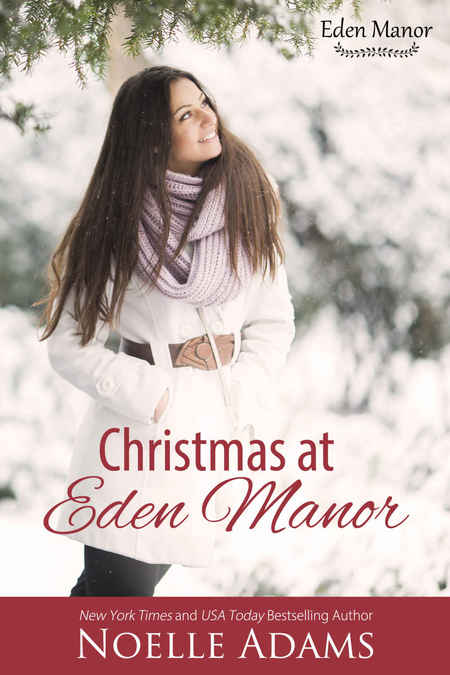 Brie Graves might be jobless, living with her brother, and recovering from a painful break-up, but she's determined to enjoy the holidays. Until the end of the year, she's going to do anything she wants to do, no matter how crazy it might be. Soon, she discovers exactly what she wants–to spend a week with a fascinating, sophisticated stranger. It doesn't matter that she only knows his first name or that he's more than twenty years older than her. After this one week, she'll never see him again.
Cyrus Damon has spent his life making money and holding himself to impossibly high standards. Pressured into taking a vacation in Savannah, he's alone and at loose ends, so he lets himself do something he never would have considered otherwise. He gives in to his attraction to a beautiful, free-spirited, and much-too-young woman. But, after the week is over, he'll once more be the man he's always been, left with nothing but the memory of a woman who made him happier than he's ever been.
He has no idea that when he visits his nephew in a charming bed and breakfast called Eden Manor, he'll find the woman he thought he'd left for good.
Romance Contemporary | Holiday [On Sale: October 5, 2016, e-Book, eISBN: 9781536559378]
Eden Manor