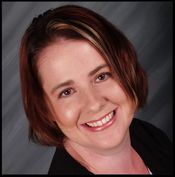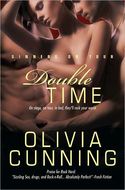 If you're not familiar with the Sinners on Tour series, it's about a hard rock band called—you guessed it—Sinners. In each book of the series, one member of the band finds true love with a very lucky and self-confident woman. I think you have to be self-confident if you're going to date a rock star. Do you agree?
DOUBLE TIME, which will be released this November, is about Sinners' sexier-than-sin rhythm guitarist, Trey Mills. I once had a reader comment in a review of the first book, BACKSTAGE PASS, that she had no idea what all the music technical terms meant. As a die-hard rock music fan, I thought the lingo was common knowledge and that most readers could figure it out from context, but I apparently assumed wrong. So if you don't know a fret board from an amplifier, allow me to bring you up to speed on a few things.
Sinners is made up of five members. While everyone knows that lead vocalists sing and drummers play drums, the roles of the guitarists might not be as readily apparent. In most metal bands there are three guitarists: lead, rhythm, and bass.
Jace Seymour (hero of HOT TICKET—coming out in early 2013) plays bass guitar. Bass guitars have fewer strings than regular guitars, usually four, and play lower octaves. I like to think of bass guitars as filling the gap between drum percussion and guitar melody. A good bassist, like Jace, keeps the beat with the drums and fills the harmony of the electric guitars.
Lead and rhythm guitarists usually play six-stringed electric guitars. So if lead and rhythm guitarists both play the same instrument, what's the difference between the two?
Lead guitarists tend to play melody and solos. Rhythm guitarists play repetitive chords and riffs. In Sinners, the lead guitarist Brian Sinclair (hero of BACKSTAGE PASS) is known for his "finger-burning solos". That means his fingers move so fast, his finger muscles burn from the effort. He loves embellishments (extra notes) and writing music on his wife's skin. The band's rhythm guitarist is Trey Mills (hero of DOUBLE TIME), who compliments Brian's musical genius perfectly. Brian and Trey are both excellent guitarists. In fact, during major guitar solos, they take on dual lead guitarist roles. They both solo. How can you have a dual solo, when solo means "single"? That means they both play the solo simultaneously. It sounds amazing!
Occasionally, Brian and Trey have a guitar duel, where they try to outplay each other. Brian always wins. Or maybe Trey just lets him win. The two have been best friends for years. One of the first things that Trey notices about the heroine of DOUBLE TIME, Reagan Elliot, is that she plays guitar just like his friend and band mate, Brian Sinclair. Despite Reagan's amazing talent, Trey somehow manages to beat her when she challenges him to a guitar duel. Probably because Trey Mills is too sexy for his own good and distracted the poor woman while she was trying to play. Her payment for losing the duel? Being required to hang out in the hot tub with Trey and his equally sexy brother, Dare. Heck, maybe she lost on purpose.
So in my opinion, it takes two guitarists to make the perfect sound in a metal band. And it also takes two guitarists (Trey and Reagan) to make a really hot erotic ménage book called DOUBLE TIME. What's your favorite kind of music? Does it include guitars of any kind? One commenter will win DOUBLE TIME!
Sinners on Tour
Love, Sex and Rock 'n' roll
To comment on Olivia Cunning's blog please click here.