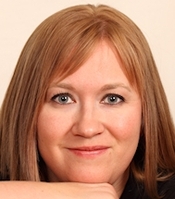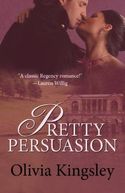 One of my new year traditions is to take a look at the list of books I read in the past year. How many books did I read? In what genre? And most importantly, how did I like them? I immediately noticed that the majority of the books I added to my reading list were rated 4 or 5 stars, with the odd 3-star book here and there. There were no 1 or 2-star books.
Does that mean I like all the books I read? Well, yes and no. It really just means that I don't finish the books I'm not enjoying. You know those people who always finish a book they've started reading, no matter what? I'm not one of them. Sometimes, if I don't like the author's writing style, I will stop reading within the first 10 pages (Kindle samples are great!). If it's a book I really want to like, then I might read as much as 100 pages before giving up. Either way, if it's something I probably won't rate more than 1 or 2 stars, then I don't finish. There are just too many books out there that I haven't read, and I have too little time to read. And books I don't finish reading, I don't bother adding to my reading list. So that just leaves the books I liked or loved.
I know I'm not the only one who does this. A friend re-posted a Tweet a few weeks ago that said the same thing, that they only rate books 4 or 5 stars, because anything else they never finish.  It did make me wonder about my 3-star reads, though. Obviously, those aren't books I loved, but there was something about them that kept me going. I think usually it's a suspenseful plot element that makes me turn the pages to find out what happens, even if I ultimately decide it wasn't a very good book. As for how I choose to give a book 4 instead of 5 stars, I think that's mostly just a gut feeling.
A lot of other readers' ratings sometimes baffle me, though. I often see reviews on Amazon where the reviewer praises the book to high heaven and say nothing negative about it…and then gives it 3 stars. Makes me wonder what it takes for that read to give a book 5 stars, and what do they do when they read something they don't like? Give it a negative rating?!
So I'm curious, if you usually rate or grade the books you read, how do you decide? And are you the kind of reader who always finishes a book, or do you stop if you're not enjoying it? Leave a comment for a chance to win a copy of PRETTY PERSUASION–ebook or trade paperback, winner's choice!
For more info about me and PRETTY PERSUASION, please visit my website at;www.oliviakingsley.com. You can also follow me on Facebook and Twitter
To comment on Olivia Kingsley's blog please click here.