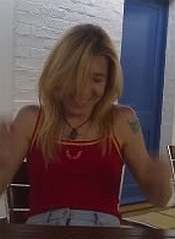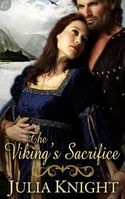 Names in fiction, as in life, are important. While they may not tell you what sort of person someone is, they can tell a lot about where/when they were born. Tarquin and Fred may have been born at the same time, but I suspect into very different families. Diminutives maybe hint a little at the person – someone who insists on being called Anthony is probably a very different Anthony who tells everyone to 'Call me Tone.'
So in fiction, what your character is called is a reflection of when and where he's born. Sometimes the characters tell me their names – in my first book, Ilfayne just turned up with the name. Sometimes I give the character a placeholder name, and it sticks – in my second book (and the first where he was a secondary character) Hunter was named that as a placeholder, mainly at my husband's insistence he be 'Like Triple H, Hunter Hearst Helmsley. Only more badass'. It stuck. Only, Hunter's a duke and it didn't really fit his background or culture, so I had to come up with a reason he was given the nickname, because he refused to be called by his given name. Sometimes I flounder for a name, and my husband is used to quickfire demands like 'I need a good name for a pirate, now!', which gave the world Van Gast.
In my latest release, my hero started off with a very different name. I was walking around a fjord in Norway when the character turned up. I knew he didn't speak – silent like the mountains, and like them with secrets to keep. I knew he had a gammy leg, making the path by the waterfall tricky, especially in winter. And I knew his name; Hrolf. I liked it, and it suited him and his solitary nature (the word means wolf in Old Norse).
Only then I sent the book off to beta readers – other writers who look at it with fresh eyes to find flaws I may have missed. And one came back with 'Every time I try to pronounce the name in my head, it sounds like my cat sicking up a furball. Plus I'm not entirely sure I'm pronouncing it right'.
Now, coming from a fantasy background, I know the importance of a name that is easily read/sounded. Hrolf, bless his cotton socks, needed a change of name.
Have you ever looked at a list of Old Norse names? Unless you're aware of the pronunciations (I am, which is why the name Hrolf didn't trip me), to an English reader, it can look a little like someone spilled the scrabble bag. I'd had enough trouble with the secondary characters, making sure their names were easy on the eye. But Hrolf…Hrolf had to have a good name.
Why is why it took me longer to decide on his new name than it did to do the edits my editor sent me. But I think it works, and it suits him. Einar, the lone warrior.
Anyway, THE VIKING'S SACRIFICE is now available from Carina Press, or Amazon.
Here's the blurb:
Viking raiders destroyed Wilda's home. She witnessed the murder of her mother and would have been killed herself if it weren't for the Viking boy Einar, who saved her from his ruthless brother. The blood and murder left Wilda cold and shorn of feeling.
Eight years later, the heathens return for Wilda. As a captive in the Viking village, she finds protection and silent comfort in the man who once gallantly saved her.
Einar has been cursed to silence by his brother. With the dark net of his brother's power cast over their village, silence is a small price to pay for his family's safety. But Einar is immediately drawn to Wilda, and the need to protect her from his brother awakens his Viking courage. Can Einar break his brother's curse in time to save the village and the woman he loves?
So, what are your favourite names for heroes? And what names would make you think twice?
You can find out more about Julia Knight, her books and reviews, at web site, or follow her on twitter @Knight_Julia
To comment on Julia Knight's blog please click here.