Instead of trying to find your perfect match in a dating app, we bring you the "Author-Reader Match" where we introduce you to authors as a reader you may fall in love with. It's our great pleasure to present OLIVIA STEPHEN!
WRITES:
I write contemporary romance which can be classified as hot and, according to my mother, spicy, with a bit of humor or a touch of angst, leading up to an oh-so-satisfying happily ever after.
ABOUT:
This girl is a romantic at heart, having lived out my own second chance romance with my husband of twenty-six years. A long term relationship in high school, a devastating breakup, and five years living hours away from each other wasn't enough to keep us apart. We reconnected. Now I'm living my real life happily ever after, and having a blast writing them for others to enjoy.
WHAT I'M LOOKING FOR IN MY IDEAL READER MATCH: 
feels the tingles and butterflies when the hero and heroine come together in their first kiss
loves the undeniable sexual tension between the hero and heroine
appreciates the emotions the hero and heroine bring out in each other
gets lost in the journey to the hero and heroine's happily ever after
invests in tissues for moments of sadness, joy, and laughter
WHAT TO EXPECT IF COMPATIBLE:
moments of grand, romantic gestures
heroes hell-bent on getting the girl
an abundance of swoon-worthy, sigh-inducing interactions between the hero and heroine
***
COMMENT BELOW FOR A CHANCE TO WIN: Olivia is graciously giving away a $5 Amazon gift card and one of her backlist titles (winner's choice)! Tell us in the comments if you think you'd be a good match for Olivia's books, and you could win! 
***
Only Her #3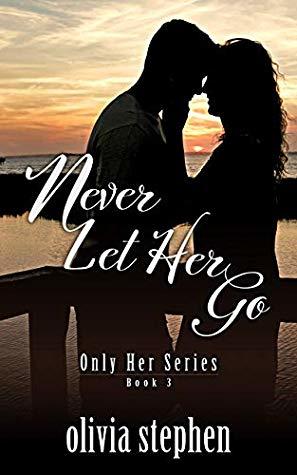 Never Let Her Go, the final book in the Only Her series is here! You've met Zane and Raina, Liam and Sarah. Now it's time to follow Cole and Samantha on their journey. Their journey of overcoming life's obstacles and finding love somewhere unexpected.
Samantha
Focused. Driven. Responsible.
That may very well translate to boring to you, but I've got dreams I'm determined to reach. I don't need interference from anyone along the way – I've had enough of that in my lifetime. That includes guys like Cole.
Infuriating. Immature. Ridiculously hot. Did I mention infuriating?
He's trouble waiting to happen.
Trouble that I most certainly don't have time for.
Cole
Focused. Driven. Responsible. And freakin' gorgeous.
All words I'd use to describe Sammy. My Sammy.
And all the more reason she needs to loosen up and have a little fun.
Who better to help her with that than me? I'm fun with a capital F. Perfect for the job.
Except, she's the one girl in this small town that doesn't fall at my feet because I'm Cole Patterson.
She's the one girl, that when I finally catch her, I may never let her go.
Romance Contemporary [Self Published, On Sale: August 25, 2019, e-Book, / ]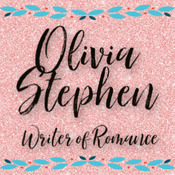 Olivia Stephen was born and raised in the mountains of Maryland. She is married to her long-time sweetheart and has two children, both currently enrolled in college. Olivia is a coffee indulging, sweet wine drinking, lover of books for both adults and children. She looks forward to at least one summer trip to the beach every year.