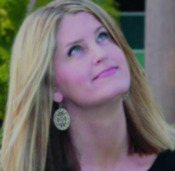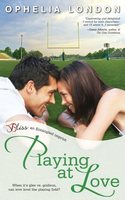 A picture speaks a thousand words. Never did this statement ring truer in my life than when my nine-year-old self was wandering around the house on a Sunday afternoon in early 1982. Because of the celebratory whooping, my wanderings drew me into the family room where my three older brothers and older sister were huddled around the TV. As I drew closer, I saw an image on the screen that froze me in place.
At the tender age of nine, I suddenly understood the term "total hunk."
I was looking at a man in a red football uniform, shoulder pads and all, helmet off, being interviewed. He had blond hair (curling a bit around his ears from sweat), striking blue eyes and an almost blindingly-gleaming smile.
"Who is that?" I asked my sister, pointing at the screen.
"That," she said, "is Joe Montana."
And so it began.
Seeing the 49ers' starting quarterback being interviews post their victory over the Bengals in Super Bowl XVI, started my love affair with quarterbacks. Of course I realize now that is rather cliché, but at nine years old, I only knew beauty.
After Montana betrayed us all and went the Chiefs, I had little problem shifting my love to San Francisco's new starter, Steve Young. Talk about gleaming smile. He was a regular Osmond brother with those pearly whites.
When I decided to write about high school teachers in Playing at Love, I knew that I wanted my hero to be a coach. Even though my sports fan tendencies have gravitated toward baseball and basketball over the years, my natural instinct, as well as adolescent love for football, came racing back once I began writing. Without a shadow of a doubt, I knew my "Jack" would be a football coach—and the hottest football coach I could invent. (Much to the chagrin of my editor, he's got a little Mark Sanchez in him. Hubba-hubba)
I spend a few weeks "researching" high school football by watching fourteen episodes of Friday Night Lights and talking to boys about the gridiron…which was dreamy-great fun. My Jack is tough and sexy, with a tendency to rescue damsels in the park, kiss you in the rain, make a perfect omelet and then vow to love you until the end of days.
Read all about him in PLAYING AT LOVE:
Do you have a favorite sport? And who do you think is the all-time hottest quarterback? I still stand by Joe.

Show choir teacher Tess Johansson loves three things: music, her job, and sharing that passion with her students. But when a school budget crisis forces funding to be pulled from either the sports or music programs, she finds herself going head to head with Jack, the gorgeous new football coach who broke her heart fifteen years ago.
Jack Marshall wants two things: to be closer to his young daughter and to make his mark as a football coach. Taking the new job, with the promise that he'd have time to build a solid team, gave him both. But now he must win the season with a group of boys who aren't anywhere near ready or he'll lose everything he's worked so hard for. Being pitted against Tess, the summer love he never forgot, is like being fourth and long with only seconds on the clock.
On opposing sides of a fierce battle and with everything at stake, Tess and Jack find themselves torn between doing what it takes to win and doing what it takes to be together.
Find Ophelia London online at:
Do you have a favorite sport? And who do you think is the all-time hottest quarterback? One commenter will win PLAYING FOR LOVE
To comment on Ophelia London's blog please click here.