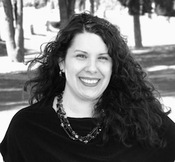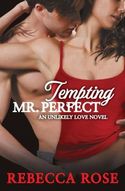 Time to celebrate #FreakyFriday with the Forever Romance Menage a Trois Release Blitz! We have a special excerpt for you from Rebecca Rose's hot new romance TEMPTING MR. PERFECT. (Warning! Steamy content below.)
About TEMPTING MR. PERFECT
Dave Sanders is making up for a lifetime of sin. After leaving his reckless past behind, he now runs a respectable bar and grill. But keeping his wild side in check becomes nearly impossible when Kathy Mae Smith starts working for him. She's shy, modest, and sexy as hell. Slow, sweet seduction has never been his style, but then Dave has never wanted a woman like this before . . .
Thanks to her ex-husband, Kathy doesn't know if she can ever trust another man. And she certainly isn't about to jeopardize her job by jumping into bed with her hot new boss. Yet Dave is kind, caring, and his sizzling persistence is about to burn through the last of her defenses-until her past catches up with her. If she surrenders the truth to Mr. Perfect, will she lose him . . . or get a second shot at love?
Excerpt from TEMPTING MR. PERFECT
Slow, he reminded himself. Take your time. When he slid his tongue into her mouth Kathy's body tightened under the arm he had wrapped around her. She fisted her fingers in his hair and tried to take them both deeper, wilder, but he wouldn't allow it. Keeping the kiss gentle he took his time tasting, all the while memorizing the smooth texture of her lips. "You're so beautiful, Kathy," he said, against her mouth.
"Come inside."
He sat back to look at the woman he hoped would someday be his. He'd known from the instant they met in the Lion's manager's office when Sophie had worked there. Kathy was the kind of woman he wanted to spend the rest of his life with. But he couldn't tell her, not yet. Not when there were still things she needed to know about him and him about her.
He pulled into her apartment building parking lot then turned to her. "You and I…the first time we make love, it's going to be special. Not just a grope fest."
"There's nothing wrong with those." Kathy teased with a hand caressing up his thigh.
"Nope, there isn't as long as you're both getting something great out of it." He took her hand in his and started to gently rub his thumb over the back of it. "I want to make you squirm and hear you scream out my name. I don't want the chance to catch our breath—no downtime, only passion." He began to put more pressure on the friction of her thumb pad. "When you come that first time, I want it in my mouth. My God, Kathy, I can't even get close to telling you how much I need you because I'm so overwhelmed by you."
"Oh, Jesus," she whispered. "Tell me more. Tell me how."
"I want to take you in every position possible with long slow strokes." His eyes burned into hers, and when he moved his hand under her skirt he found her moist. Gently he glided his middle finger in small circles over the dampness when he heard her breath shutter then gasp as he applied pressure. "I'd love to taste you now." He brought his hand to his mouth and sucked on the finger that he just teased her with.
"Dave?" Her body slithered lower in her seat, her eyes wide and filled with passion.
"Yes?"
"I feel like I'm going to explode. Pleasssse," she pleaded.
"Please what?"
"Come inside."